Camila Cabello says 'it's always been hard' for Latinos in US
Camila Cabello has said that it has "always been hard" for the Latin population in the United States.
The Cuban-American singer, 21, said it would be a waste not to make the most of Latin culture and music.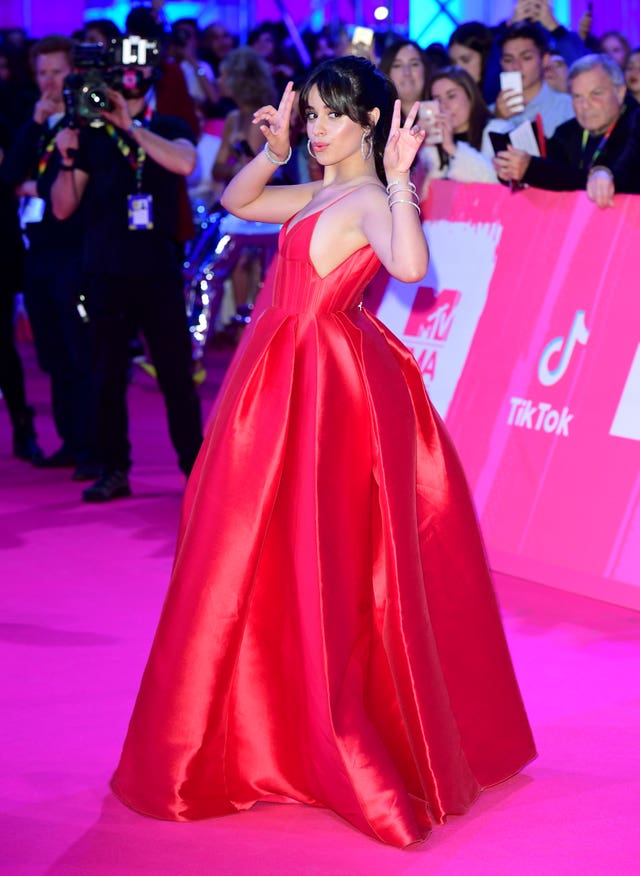 Cabello, who was born in Havana, was asked at the MTV Europe Music Awards if times were tough for Hispanic and Latino citizens.
She told the Press Association: "I think that it's always been hard."
The singer was mobbed by adoring fans at the awards in Bilbao, Spain, where she was serenaded with her own hit song Havana.
She added: "It's always hard for anyone to break in the United States.
"But I feel like so many incredible things are happening for Latin music.
"And it's being brought into the mainstream. I think it's amazing."
Cabello appeared on a special pink carpet for the awards ceremony, wearing a red gown.
The former Fifth Harmony singer has claimed it would be a waste of available cultural opportunities not to embrace Latin music.
She said: "It's such a waste of all the cultures and all the music to only listen to one kind of music.
"I like African music, and so many different kinds of music that aren't Latin or America. And I feel like it's cool to be able to like different things."
The Cuban—American singer is up for best singer and best video. She has previously won an MTV Video Award for Havana.