Stars don their spooky best for Jonathan Ross's Halloween bash
Jimmy Carr and Keith Lemon were almost unrecognisable as they arrived at Jonathan Ross's annual Halloween party in their best fancy dress.
Comedian Carr was pale-faced as a ventriloquist's dummy, while Lemon channelled comic book character Venom at the bash in London.
TV presenter Ross throws a glitzy bash at his house every year, with many big name stars on the guest list.
Ahead of the arrivals about 100 members of the public, including many children, gathered outside the house just off Hampstead Heath.
Flames were projected onto the building's facade and two large clown faces loomed over the hedge in the front garden, where grotesque looking clowns and circus performers handed out sweets to the children.
Ominous music could be heard playing down the street, which had been shut off to traffic.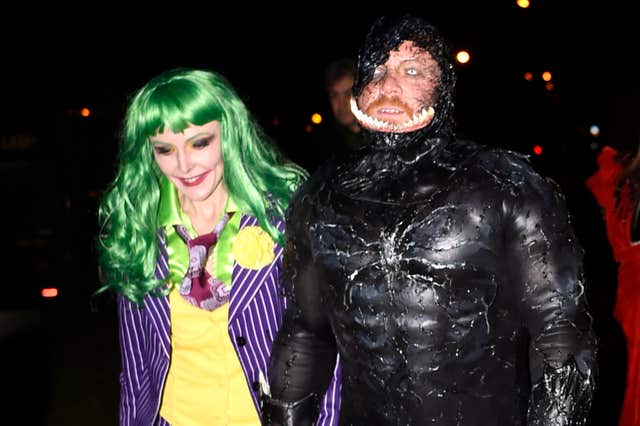 "I'm going to get lit, as I believe the kids are saying!" Carr said as he arrived.
Comedian Katherine Ryan dressed as someone who died while having plastic surgery.
She said Ross had dressed up as a vampire slayer, adding: "It's from a very niche film," she said. "He looks amazing."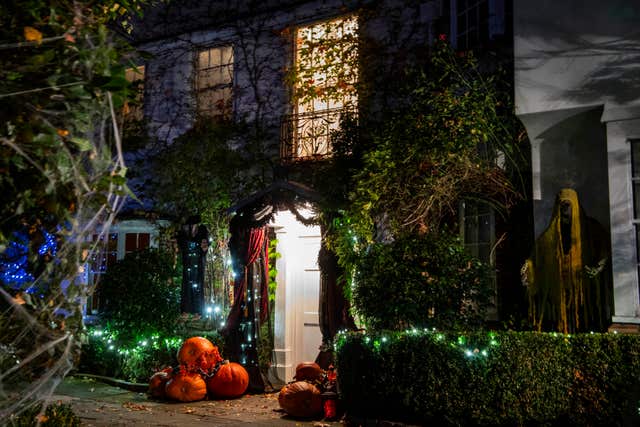 Other costumes on display included a werewolf, a skeleton and the Stay Puft Man from Ghostbusters.
Dynamo arrived dressed as an undead American civil war era hunter and aimed his gun at the cameras before shouting "I'm going hunting tonight", and David Mitchell was dressed as a fly and wore large, green plastic sunglasses.
Chris O'Dowd and Dawn O'Porter went as matching whoopee cushions.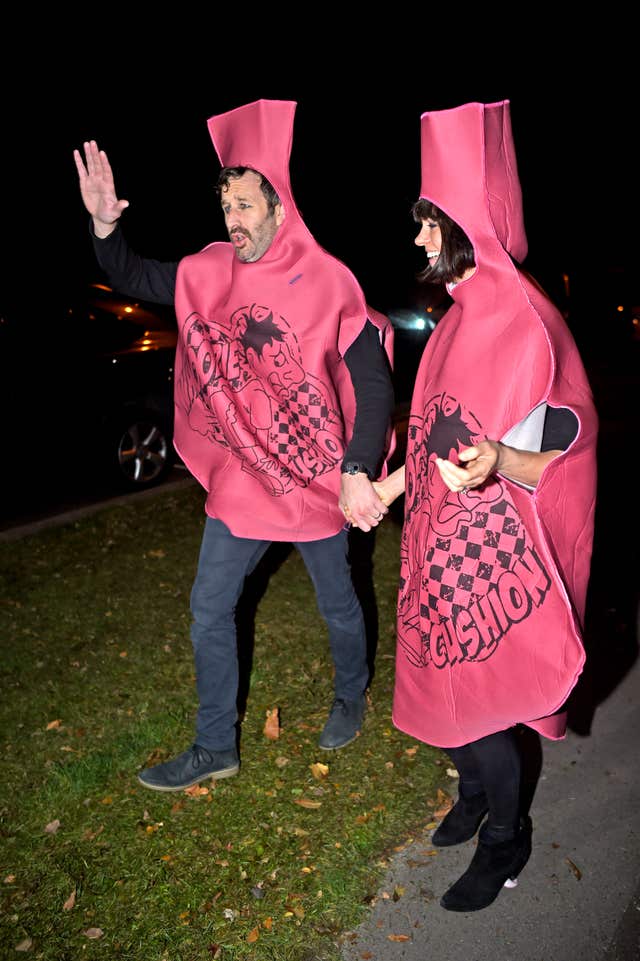 Stephen Merchant went as Doctor Strange, the Marvel character Benedict Cumberbatch played on the big screen.
"I'm giving Cumberbatch a run for his money," he said.
"And he gets all the Marvel people to make his, I do it myself."