What have you got to lose? – Love Island star urges people to sign up to Army
Love Island star Georgia Steel has encouraged aspiring soldiers to join the Army, saying "What have you got to lose?"
The 20-year-old said her experience of driving tanks had "put her life into perspective".
She joined former England footballer Stuart Pearce and TV presenter Jenni Falconer in tank trials to launch Forces Radio BFBS on DAB+.
Despite not being afraid of "getting dirty", the reality TV personality said she wanted to "bow down" to members of the armed forces after completing the challenges at Tanks A Lot in Brackley, Northamptonshire.
Speaking to the Press Association, Steel said: "Do you know what? I feel so privileged to be here today to have experienced all of that because it has really put my life into perspective.
"I'm worrying about the little things in life and there's people out there doing that just to look after us."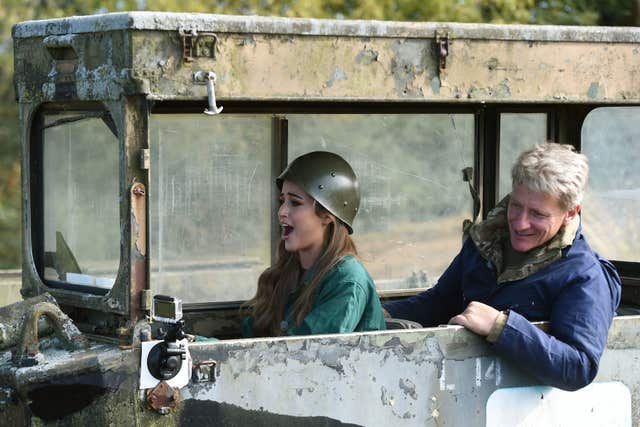 Talking about members of the armed forces, she said: "I'd probably bow down to their feet, to be honest. I think they are absolutely amazing.
"To be in those trucks for hours or days – it's incredible."
Asked what skills she shared with military personnel, Steel said: "I'd say determination, I'm a very determined young lady. And maybe the fact that I'm driven. Not just driven in a tank, but I'm quite driven.
"And they're not too scared of getting dirty, because I'm not. Yes, I like my hair, I like my nails, but I'll get stuck into something if I have to."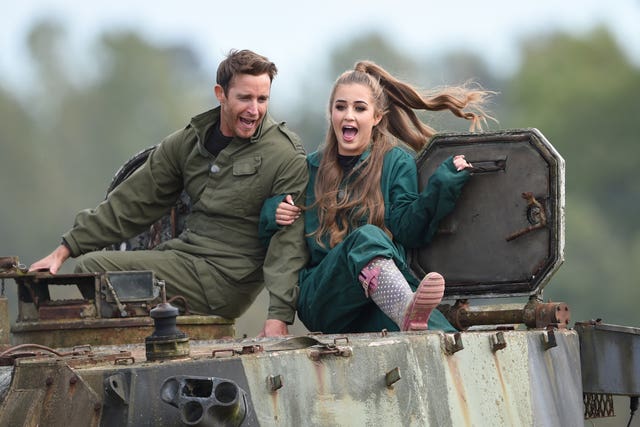 Questioned about what she would say to aspiring military personnel, Steel said: "I'm somebody that thinks 'If you want to do something – you go for it'.
"You don't ever look back and don't ever have regrets in life.
"So, if you feel like you want to join the Army then go for it. What have you got to lose at the end of the day?"
She added: "Everything happens for a reason in life, trust me."