Gary Barlow on his dark times: 'I had a lot of depression'
Gary Barlow has recounted what he says were "low points" from earlier in his life and career, saying he "felt pretty useless".
The former X Factor judge and Take That singer, who is promoting his new autobiography A Better Me, told The Graham Norton Show: "We had those years in the 90s when everything was 150%.
"We were touring the world, being screamed at and everyone telling us we were brilliant and all of a sudden, I lost my deal, Robbie went off into the sunset and I was left with no job.
"There was nothing else I was trained for, music is all I have ever done.
"I was a new dad at the time and as a man, I felt pretty useless. I put on a lot of weight and had a lot of depression.
"Looking back, there were some really serious issues, but I've enjoyed getting in there and talking about what happened."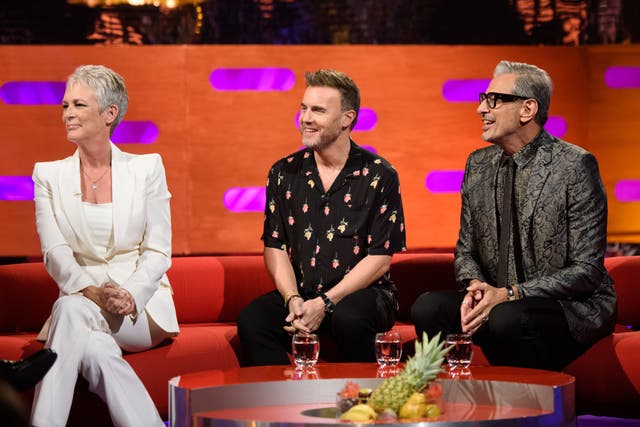 The BBC recently announced a one-off show titled Take That And Us to celebrate the band's upcoming 30th anniversary, which will be broadcast later this year.
The Graham Norton Show airs on BBC One at 10.45pm.