Streisand says 'election horror' of Trump's administration inspired new album
Barbra Streisand has said that Donald Trump's lack of respect for the Queen was part of the inspiration that contributed to the writing on her new album.
The US songstress and filmmaker, 76, said the US president's lack of "grace and dignity and smarts and compassion" had influenced her latest work, entitled Walls.
Speaking to Ross King on ITV's Good Morning Britain, the star said Trump's behaviour on his July visit to the UK this year, where he walked in front of the Queen during an event at Windsor Castle, had encouraged her to write.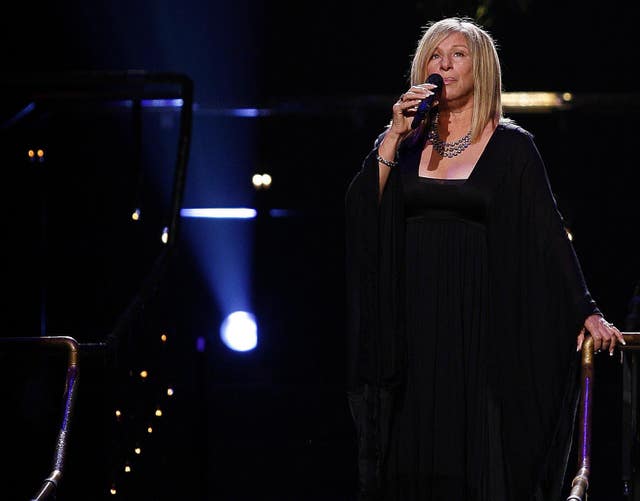 She said: "I couldn't contain my emotions. I couldn't contain my horror at this election and what kind of person that lacked grace and dignity and smarts and compassion. How did this happen?
"To walk ahead of Queen Elizabeth, that was shocking. She's 92 years old. Where are his manners? That's what I'd like to know. Where are his manners?
"That does not deserve, that kind of lack of dignity, does not deserve to be president of the United States."
Streisand also spoke about A Star Is Born, which stars Lady Gaga and Bradley Cooper and is due for release on October 3.
Asked whether she had seen the remake, Streisand, who played young performer Esther Hoffman in the original, said: "Part of it, I haven't seen it finished. Bradley is wonderfully open. He'll say 'tell me anything you want to tell me. If you think of anything more, call me up. Tell me'. It's very nice."
She also said she had been delighted by Lady Gaga's decision to pay homage to her by wearing an elaborate gold and cream McQueen gown to the movie's premiere.
She said: "That was nice. I thought that was very nice. That silver dress I wore at the Grammys. I got criticised because I did my own clothes in that movie, I just wore my own clothes from my closet.
"So in the credits that roll up at the end it said 'Miss Streisand's clothes from her closet'. That got a lot of bad press."
Walls is due for release on November 2 via Columbia Records.