Reality star Louise Thompson warned over social media ad posts
Made In Chelsea star Louise Thompson has apologised after receiving a warning for failing to identify an Instagram story promoting a beauty brand as an ad.
The story on the reality star's Instagram page on May 3 included a video of her showing a brush product with the on-screen caption: "Obsessed with my glowspin! Swipe up for $100 off using my code 'louiseglow Swipe up awesome @vanityplanetstore".
The Advertising Standards Authority (ASA) received a complaint that the post was not obviously identifiable as an ad.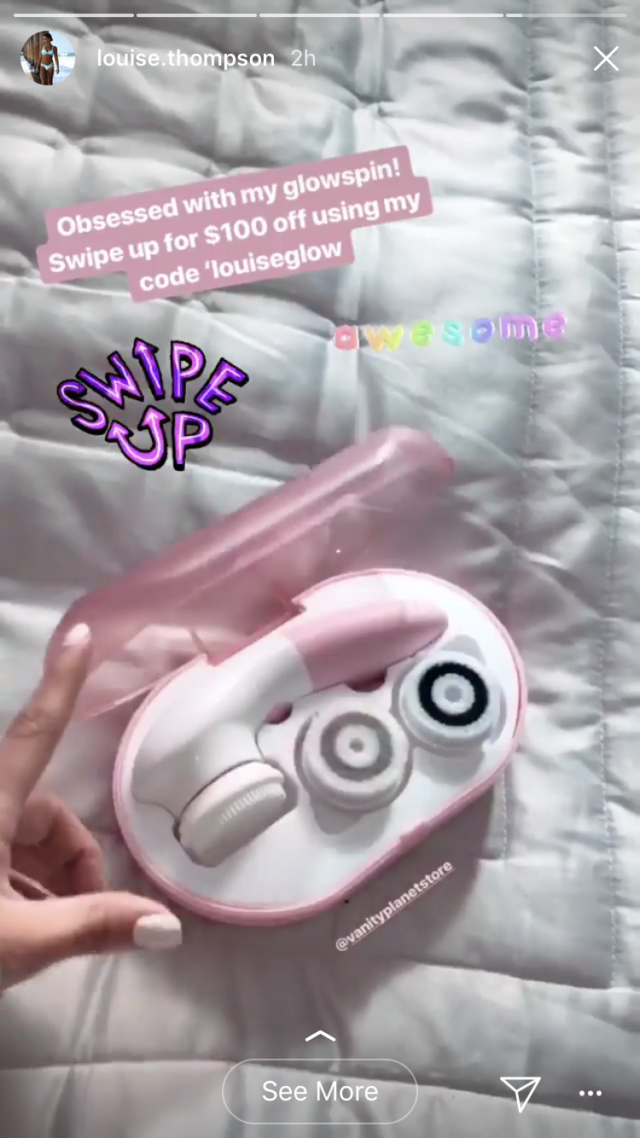 Vanity Planet said it was not the intention to violate any advertising rules, adding that the firm had now reworded contracts to state that influencers should ensure they met UK advertising standards.
Thompson said she had been paid a fee to promote Vanity Planet, but said there was no explicit obligation required by Vanity Planet to include "#ad" or any other qualifier to the story post.
She said she was unaware of the need to add "#ad" to her story posts as she considered that her audience would have been aware that she would be receiving a benefit in exchange for the post – given the inclusion of the promotion code.
She apologised for the omission and said that in the future she would ensure that her posts on Instagram stories were appropriately labelled.
The ASA said both Louise Thompson and Vanity Planet were jointly responsible for ensuring that the promotion complied with advertising rules.
The ASA said: "While the post contained some elements that indicated there might be a commercial relationship between Louise Thompson and Vanity Planet, we considered that the content and context of the post did not make clear that it was advertising as opposed to, for example, genuinely independent editorial content or sponsored editorial content.
"Therefore, in the absence of a clear identifier such as '#ad', we concluded that the post was not obviously identifiable as a marketing communication and that it breached the Code."
The ASA added: "We told Vanity Planet and Louise Thompson to ensure that in the future their ads and affiliate posts were obviously identifiable as marketing communications, for example, by including a clear identifier such as '#ad'."