Opera singer steals X Factor judges' hearts by sticking by friends
A singer from an operatic trio forced X Factor head judge Simon Cowell to admit he was wrong to try and make him audition without his bandmates.
Tre Amici from Hull, consisting of friends LeRoy, Martin and Richard, performed a rendition of opera standard Nessun Dorma for their audition on the ITV show.
They were interrupted by Cowell who said he thought LeRoy had the strongest voice of the three. Cowell then invited him to sing the song solo.
Cowell's request prompted boos from the crowd and fellow judge Robbie Williams. Williams invited his father Pete to sit next to the singer's wife Ayda Field on the panel to give his thoughts on the group's performance.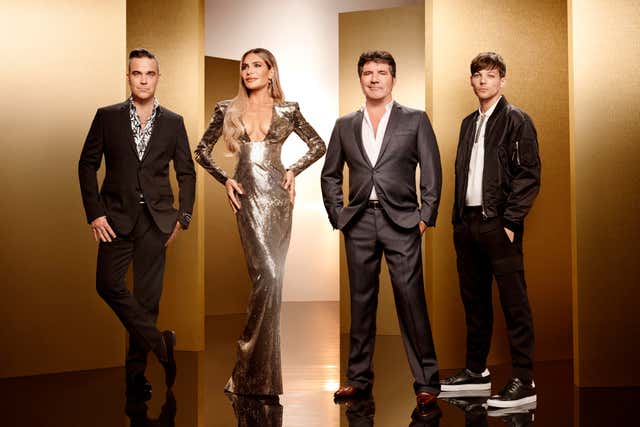 Williams shouted "don't do that!" and described Cowell as an "evil man" for asking LeRoy to sing alone.
Leroy declined Cowell's offer saying: "We audition as Tre Amici. We're three friends, which is what Tre Amici means."
Cowell persisted, saying: "Can we just do it and then we'll have a discussion afterwards, if you wouldn't mind."
Encouraged by his bandmates LeRoy began a solo version of the song popularised by late opera singer Luciano Pavarotti.
Shortly after starting LeRoy stopped saying he couldn't do it without the other two. Martin and Richard then joined in with him as they finished the second rendition of the song, which got a standing ovation from all the judges, including Cowell.
Williams' father Pete said: "I just want to say, I'm glad I'm not on next. That would be very difficult to follow. I've been here all afternoon and that was the best we've seen for my money."
One Direction star Tomlinson told LeRoy: "What you've just done there is stolen my heart."
"A lot of people given your opportunity right there, would snap Simon's hand off and say bye bye friends and just carry on.
"But you were so, so loyal through all that and it paid off so well done."
Field added: "I have to say that's the most heart I've seen this entire competition. My hat is off to you, you truly are three friends."
Cowell joked he knew that by asking LeRoy to sing solo it would make the trio perform better together.
He added: "You know what, God, I suppose I have to admit something, maybe I was wrong."
All four judges then put Tre Amici through to the next round, prompting the singers to embrace and jump around on the Wembley stage.
Following their performance Cowell complemented Williams' father for his guest appearance as a judge, saying he he took to it like a duck to water.
Later in Sunday's episode make-up artist Scarlett Lee, 20, returned to the show after being sent home during the show's six-chair challenge last year.
Lee wowed the judges with her version of Never Enough from musical The Greatest Showman.
The X Factor continues on ITV on Saturday September 15 at 8.25pm.