Bodyguard star Richard Madden: I was fat and shy at school
Bodyguard star Richard Madden has admitted that he was "fat" and "crushingly shy" as a teenage school pupil.
Madden, 32, has attracted plaudits for his role as David Budd, alongside Keeley Hawes, in the political thriller, but also attention for his looks and physique.
The actor, who attended the GQ Men of the Year Awards earlier this week, said that was not the case when he was teenager in Paisley, Renfrewshire.
Madden told The Sun: "I was fat and shy. Crushingly shy, going to what was a fairly tough high school. Aggressive, masculine. So, I thought the best thing to do would be an actor!
"Not go and play football or get good at boxing. I'll go and be an actor!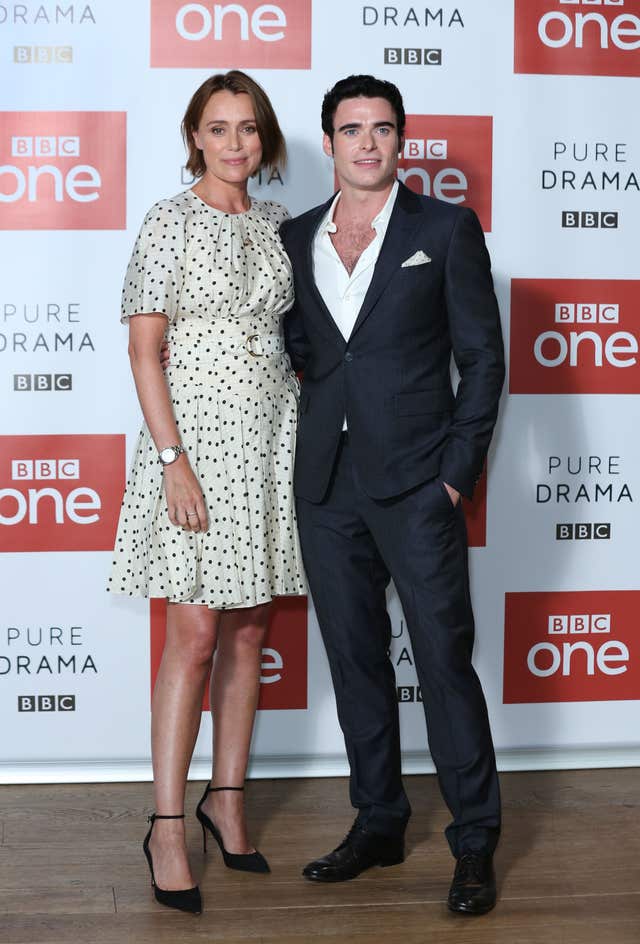 "I was a 38in waist when I was 12. I didn't wear denim until I was 19 because denim is hard to take up. My mum couldn't take my jeans up."
Madden also revealed that his shyness still affects him when he speaks to women when out socialising.
"You chat to a girl at a bar, have a couple of drinks and 'Shy Richard' is slowly going 'this is going well'.
"And then it's, 'My boyfriend's a big fan, can I get a picture?' And you go, 'F***!' You think they think you're hot but it's because you're on telly."
Madden previously said that he worried that being admired for his good looks could have a negative impact on his work as an actor.
He told fashion website Mr Porter: "If people go 'Oh, you know, he's that hunky thing', then it undermines that actually I'm an actor, and I'm trying really hard to be good at it."
Madden also revealed that he had done jobs previously where he had been told to lose weight and be in the gym every day to obtain what he called an "unrealistic" body image.
He said: "Not everyone walks around with six-packs – unless you're on Love Island.
"I was out in Ibiza earlier this year and it was so funny – every guy had a six-pack. It was like, 'have you all just worked out all year for that one week in Ibiza where you can drink and party?'"
Bodyguard continues on BBC One this Sunday at 9pm while the final episode will air on September 23.