Wildlife presenter Johnny Kingdom killed in 'digger accident'
Wildlife presenter Johnny Kingdom has been described as "one of the last true characters of rural Britain" following his death in an apparent digger accident.
The film-maker, photographer and author – who specialised in his local area of Exmoor and north Devon – died on Thursday night at the age of 79.
Emergency services were called to reports that a digger had rolled over in a field on Mr Kingdom's land at about 9pm.
Mr Kingdom was pronounced dead at the scene near Wadham Cross in Knowstone, Devon.
His television agent Hilary Knight paid tribute, saying: "Today we have lost one of the last true characters of rural Britain.
"Johnny Kingdom embodied all the attributes that are associated with true countrymen.
"Born and bred an Exmoor man through-and-through he loved his Devon patch and all the flora and fauna within.
"He lit up our TV screens with his enthusiasm and passion. He became a very proficient photographer and cameraman and his work became very sought after.
"The various Devon shows, and in particular South Molton market, will be a sadder place without his cheery presence. He will be sadly missed."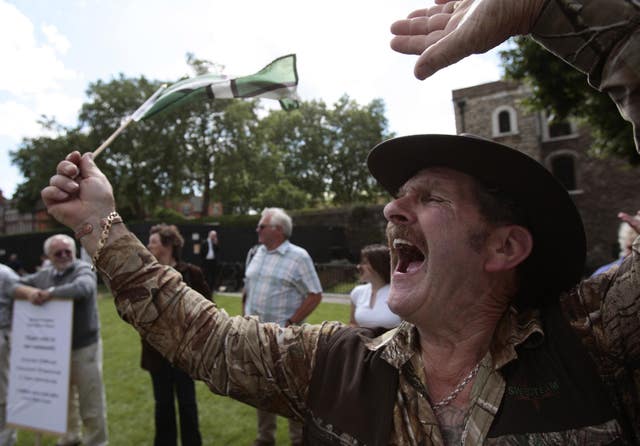 Before becoming a film-maker, Mr Kingdom worked as a farmer, quarryman, forestry worker, gravedigger and poacher.
He was lent a video camera following a tractor accident and developed a passion for recording wildlife.
In 2006, the BBC screened a 10-part series about his life entitled Johnny Kingdom: A Year On Exmoor.
Mr Kingdom wrote an accompanying book, A Wild Life On Exmoor, followed by Bambi And Me, and West Country Tales.
He was well-known for taking pictures of red deer – particularly stags – and badgers.
His literary agent, Jane Turnbull, said: "Johnny Kingdom could have been the model for Rooster Byron in Jerusalem.
"A man of tremendous energy, charisma, kindness and passion for his native moor, he embodied a way of life that will soon be gone forever."
In a statement, Mr Kingdom's family asked his fans to continue his love for Exmoor.
They said: "This is a short message from the family, unfortunately a legend has been lost.
"Johnny would want you all to continue with his love for Exmoor as you all meant so much to him.
"As the loving man himself would have said: 'Farewell to all you lovely people'.
Mr Kingdom's family asked for privacy.
A spokeswoman for Devon and Cornwall Police said officers were called to a single-vehicle collision in the field on Thursday night.
"It was reported that a digger had rolled over in a field," a spokeswoman said.
"Emergency services attended and a 79-year-old local man was pronounced dead at the scene. His next of kin are aware."