Hollywood star Burt Reynolds dies aged 82
Revered Hollywood star Burt Reynolds has died aged 82, his publicist has said.
In a statement to the Press Association, a spokesman for Reynolds said the star died in Jupiter, Florida, on Thursday morning after suffering a heart attack.
Reynolds was known for starring in films including The Longest Yard, Smokey And The Bandit and 1997's Boogie Nights, for which he was nominated for the Academy Award for best supporting actor.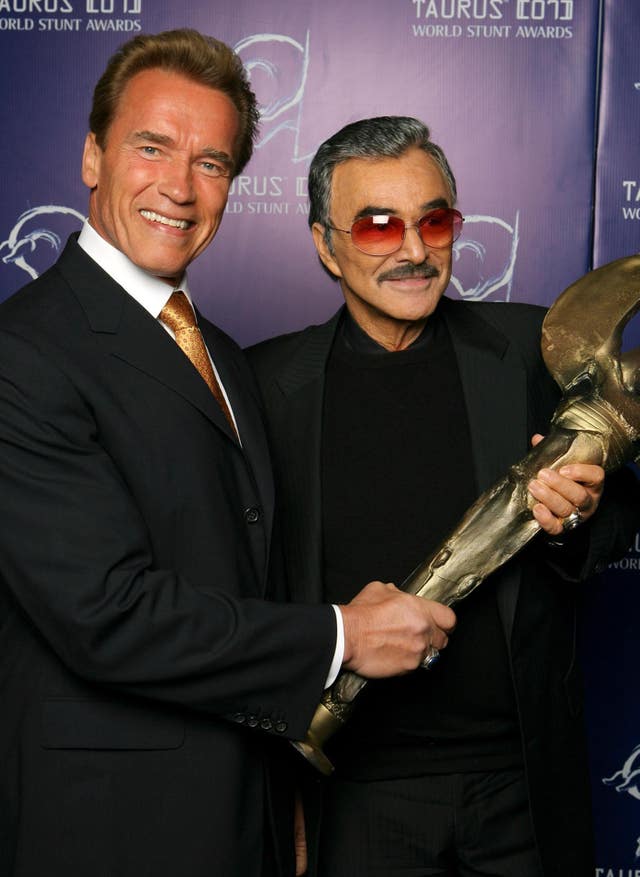 He married actress Loni Anderson in 1988 before divorcing in 1993. The couple share a son.
Reynolds reportedly turned down the roles of Han Solo in Star Wars and John McClane in Die Hard, later saying he was more interested in enjoying himself than pushing himself as an actor.
In his 2015 memoir, But Enough About Me, he said: "I didn't open myself to new writers or risky parts because I wasn't interested in challenging myself as an actor. I was interested in having a good time.
"As a result, I missed a lot of opportunities to show I could play serious roles. By the time I finally woke up and tried to get it right, nobody would give me a chance."