Cuts to funding for arts in education 'ludicrous', says Andrew Lloyd Webber
Andrew Lloyd Webber denounced financial cuts suffered by the arts in education as stars pledged their support for creativity in the classroom.
The West End musical impresario said the reduced funding the sector has faced was "ludicrous" and gave the example of the Brit School – which produced Adele and Amy Winehouse – claiming its grants for students over the age of 16 have been cut.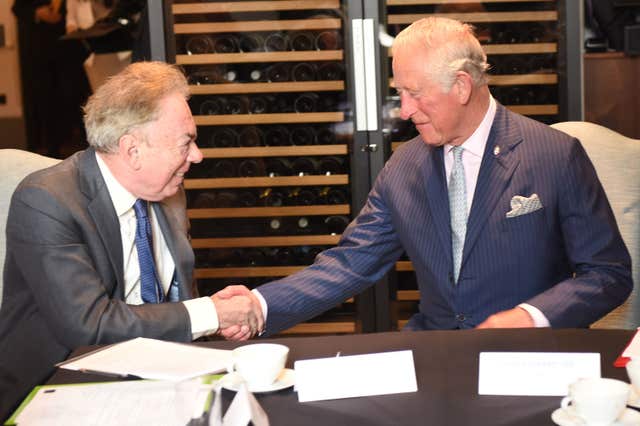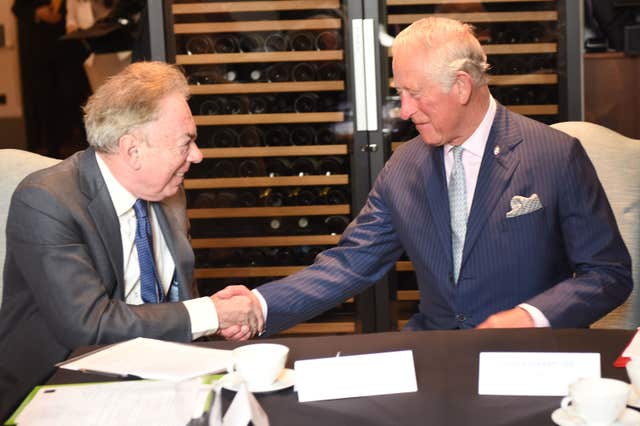 Lord Lloyd-Webber's comments were made at a Royal Albert Hall conference staged by the Prince of Wales's charity Children & The Arts, an organisation which helps youngsters experience the arts.
Among the guests were actors Benedict Cumberbatch, David Morrissey, Meera Syal and Zoe Wanamaker, comic Lenny Henry, performer Myleene Klass and designer Dame Vivienne Westwood.
The stars and industry figures signed up to a declaration that stated "We believe that every child should have access during their time in school to the benefits that arts and culture bring."
Lord Lloyd-Webber told the guests, who included Charles: "Arts in education – whatever anybody may like to say – have had their funding reduced and I believe this to be a great, great mistake.
"I'll give you a example – the Brit School, whose funding for over 16-year-olds was cut because school leaving age, of course, is 16, and this is the school, let's face it, that produced Adele and Amy Winehouse, and now they've had grants cut for the kids going from 16 to 18 – it kind of is ludicrous."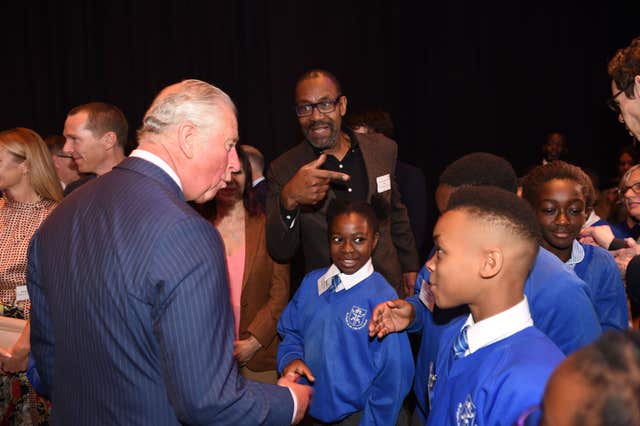 He went on to stress that lack of money was not the focus of the issue.
"But it isn't just about funding, it's not me sitting here bashing the Government about funding at a difficult time. It's about other things as well – it's about the attitude of teachers and about them feeling that they want to empower kids to see and enjoy the arts in the widest possible form."
He went on to suggest that a "music tsar" could help to co-ordinate various music initiatives in schools.
Tony Hall, the BBC's director-general, highlighted in his speech to delegates how changes to the curriculum were "squeezing" out the arts.
The coalition government, during Michael Gove's tenure as education secretary, introduced the English Baccalaureate (EBacc) which measures the numbers of pupils achieving a grade C – or grade 5 under the new grading system – at GCSE in English, maths, science, history or geography, and a language.
There were concerns at the time the focus on these core subjects would push out others, such as art and drama.
Mr Hall said: "I was lucky I had a head teacher … who inspired me, who believed those opportunities should be there for every child and sadly they're not.
"And the discussions we've been having this morning point up the fact the curriculum has been squeezed – music, art and drama are being squeezed out of the school day."
In a short address, Prince Charles highlighted how the arts benefit the economy: "We in this country have a fantastic reputation as a country through its creative industries.
"We don't realise enough, I don't think, how much those creative industries contribute to our whole economy and if you're thinking in just purely economic terms it's worthwhile."
After the speeches, actor Samuel West hit out at the Government while highlighting a fall in the uptake of creative arts GCSEs.
"Creativity in schools is in freefall," he said. "It's an excellent thing to say children should be reading more than 50 books a year.
"We hear it from the same government who are closing more than 500 libraries."
He said young children devour picture books but added: "I hope we are not now being governed only by the people who can afford to buy those books, not borrow them."
And pointing to a fall in arts GCSEs he added: "The Prime Minister has spoken of the need for us to be an imaginative and creative nation to deliver a successful Brexit … We might ask where she intends to find the imaginative and creative citizens of the future."
Minister for School Standards Nick Gibb, who was at the conference, later said in a statement: "We agree that all pupils should have access to the arts – that is why music and art remains compulsory up to age 14 and we put more money into education programmes to support these subjects than any other subject, aside from physical education.
"This includes nearly half a billion pounds to fund a range of extra-curricular projects, such as workshops with the British Film Institute, lessons with the Royal Ballet School, Saturday Art and Design Clubs and the National Youth Music Organisation.
"At a time when our education reforms are raising academic standards with the proportion of young people taking at least two science GCSEs rising from 63% to 91%, the proportion taking at least one arts GCSE has remained stable over that period and this year we saw a rise in the uptake of Art and Design GCSE subjects."