Loving X Factor instead? Robbie Williams says new job is 'most fun' he's had
Robbie Williams has said being a part of The X Factor has been the most fun experience of his entire career, and that it has given him a "new lease of life".
The singer and former Take That star and his wife Ayda Williams are new recruits for the 15th series of the talent show, along with One Direction star Louis Tomlinson.
Despite having had a career spanning nearly 30 years, Robbie – who rose to fame after joining boy band Take That in 1990 – said that working on The X Factor has been a highlight.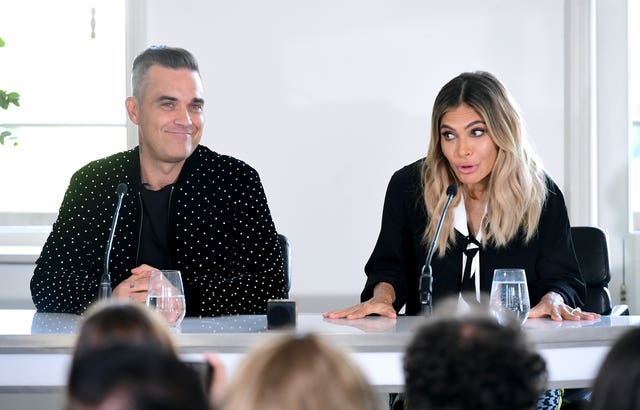 He said: "It's the most fun I've ever had in showbusiness hands down, full stop. I just can't believe I've never done it before.
"In a weird way the pressure is off. When you appear on TV shows like The X Factor doing promotion you're being judged. Now we're doing the judging.
"I feel like I've found a new lease of life, I love working with my wife and it's just fun. It's brought a whole lot of fun back to my job."
Robbie is considered one of the UK's leading pop stars, having managed to forge a wildly successful solo career after waving goodbye to Take That in the mid-1990s.
He dabbled with a return to Take That more than 10 years later, but the majority of his accomplishments have come from his solo career, which includes 10 number one studio albums and two chart-topping greatest hits compilations, 13 solo Brit Awards – one of which cites his impact on British culture – and the accolade of being one of the best-selling music artists of all time.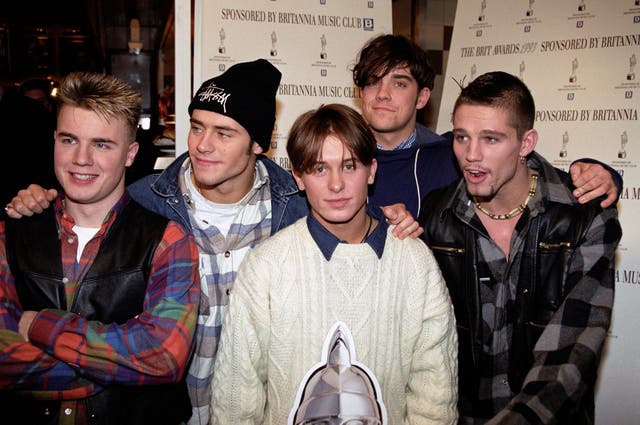 The singer, who is known for hits including Angels, Feel and Let Me Entertain You, married Ayda in 2010, and the pair have two children together.
Robbie said he is excited to be working with Ayda, his "best friend", on the show, along with Tomlinson and X Factor boss Simon Cowell.
"I got together with Ayda 12 years ago, I was having a hiatus from the music industry," Robbie said.
"I didn't do anything for three years and I loved it. I realised that I just wanted to spend time with my best mate.
"If I go to work, ultimately I go to work so I can come home and relax with my best friend. If I can go to work with my best friend, then that's the best of both worlds."
Ayda has acted in the likes of American soap opera Days Of Our Lives, Studio 60 On The Sunset Strip and sitcom Back To You, and she is now a regular Loose Women panellist.
Robbie said, of working with Ayda and giving fans an insight into their marriage: "I know what my wife is capable of. I know what we're capable of together so we've just been waiting for the right vehicle to go, 'Check out the Williams!'
"I think it will be interesting for people to see us together in that way."
The X Factor begins on Saturday at 8pm on ITV.