Keeley Hawes says Amber Rudd informed her portrayal of fictional home secretary
Actress Keeley Hawes has revealed she studied former home secretary Amber Rudd as part of her preparation for her new political part in BBC drama Bodyguard.
Hawes, 42, stars as fictional home secretary Julia Montague opposite Game Of Thrones star Richard Madden in the six-part series.
Madden portrays war veteran David Budd who is enlisted to protect Julia as her personal security guard.
The six-part series sees Hawes reunited with writer Jed Mercurio, who also created crime drama Line Of Duty.
Hawes was nominated for a TV Bafta award for her performances as Detective Inspector Lindsay Denton in the programme.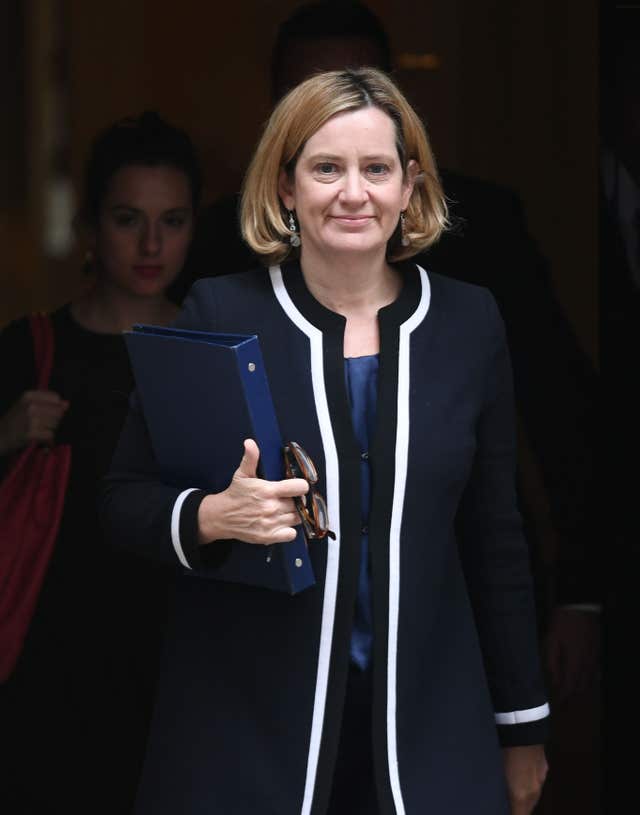 Spooks star Hawes revealed she took some inspiration from her character's former real-life equivalent for her performance in Bodyguard.
Hawes told the Radio Times: "I did have a good look at Amber Rudd, who was home secretary when we were shooting.
"She was just a brilliant example of the life that Julia is living. I heard a podcast where Amber's sister talked about their childhood and it was fascinating.
"It's easy to see politicians as caricatures, figures you love to hate, but they're human beings."
Ms Rudd was forced to resigned in April over the Windrush scandal. In her resignation letter, the MP said she "inadvertently misled" MPs over targets for removing illegal immigrants. She was replaced by Sajid Javid.
Bodyguard is set to begin on BBC One on August 26.
The Full interview with Hawes can be found in this week's Radio Times and on www.radiotimes.com.