Adrian Chiles opens up about his anxiety while ITV's chief football presenter
Broadcaster Adrian Chiles has revealed he suffered with anxiety during his time as chief football presenter on ITV.
Chiles, 51, became the face of the channel's coverage of the sport in 2010 after six years of presenting BBC highlights show Match Of The Day 2.
Over five years he hosted live coverage and analysis of numerous England and Champions League matches, and covered two World Cups.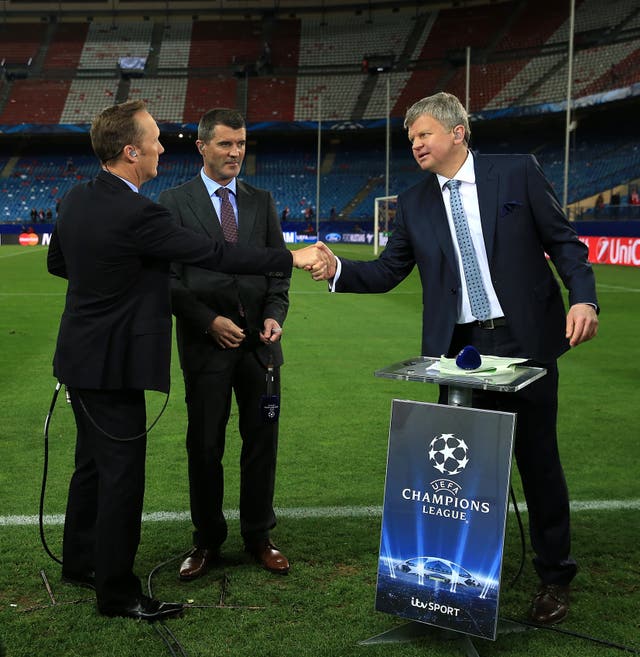 The BBC Radio 5 Live presenter was replaced on ITV in 2015 by Mark Pougatch.
Chiles' airtime was reduced after he transferred from the BBC to ITV, in part because of the advertising breaks on the commercial broadcaster.
Chiles revealed that this led to him feeling anxious while he was on air.
Chiles told the Radio Times: "Anxiety had begun to affect my work.
"There was actually very little to do in presenting the football, ask a pre-prepared question of each pundit, throw to a break, and the less there was to do, the harder I found it.
"It became difficult for me to get the words out in the right order. I'd gone from somebody who could ad lib for hours on end to the opposite.
"One night at Wembley, I looked at the autocue and I could hardly get the words out."
The full interview with Chiles can be read in this week's edition of the Radio Times and at www.radiotimes.com.