University Challenge stars Monkman and Seagull land TV series
University Challenge stars Eric Monkman and Bobby Seagull will bring their thirst for knowledge to screens in their first ever TV series.
The duo, who rose to fame as rivals on the intellectual gameshow, will travel up and down the country in search of Britain's most remarkable scientific and technological achievements in a four-part series for BBC Two.
Called Monkman And Seagull's Genius Guide To Britain, the programme will see the Cambridge graduates and best friends drive off the beaten track across England, Wales, Scotland and Northern Ireland to find hidden gems of British ingenuity.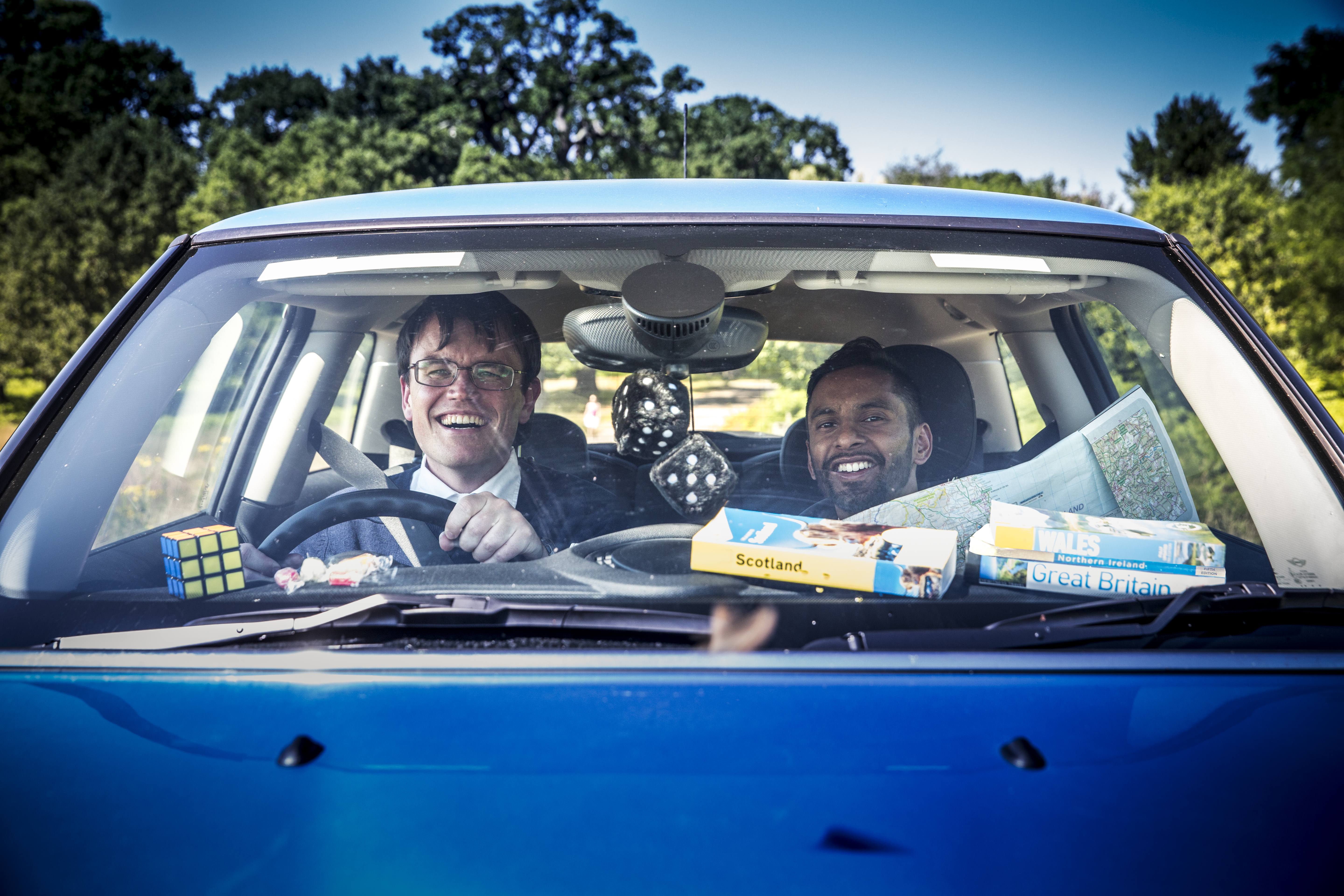 On their way, they will explore the science of the deep-fried Mars bar and the world's smallest museum in a phone booth, among other things.
Monkman, from Canada, said: "Curiosity is an approach to life. The more you know, the more you realise you don't know.
"My admiration for British genius is one of the major factors that led me to study in the United Kingdom.
"I am fortunate to now have the opportunity to see more of your beautiful country.
"I look forward to learning more about Britain's scientific discoveries and to sharing what I learn with everyone."
Seagull, from London, added: "The beauty of our friendship is that we're both driven by the same thing… a curiosity about the world. We obviously faced off on University Challenge. Eric defeated me… but I've forgiven him now!"
Abigail Priddle, BBC commissioning editor, specialist factual, said: "We are thrilled to be able to join Eric and Bobby on their intellectual journey around Great Britain as they visit some of the scientific and technological gems of our nations, bringing with them their own special brand of insight on everything from time travel to Beethoven's fifth to biscuits."
Monkman and Seagull have had their own show on BBC Radio 4 about the value in becoming a polymath (an expert in multiple subjects) since their unlikely rise to fame.
Seagull recently revealed he turned down a chance to appear in Celebrity Big Brother.
He told the Press Association: "A year ago after University Challenge, I'm sure they give calls to lots and lots of people, Celebrity Big Brother did give me a call and asked if I would be interested."
Seagull said he was "very flattered" but that it was not a "right fit" at the time.
"Who knows in the future?" he said.