Khloe Kardashian's 'cheating' heartache will be featured on KUWTK
Kim Kardashian West has revealed her sister Khloe's heartbreak over Tristan Thompson's alleged cheating will feature on the upcoming season of Keeping Up With The Kardashians.
As Khloe, 33, prepared to give birth to her daughter True in April, reports of her NBA star boyfriend Thompson's alleged infidelity surfaced.
She eventually decided to stay with the athlete.
Now Kardashian West has confirmed the controversy will be covered on the family's reality TV show, which returns on Sunday.
During an appearance on Ryan Seacrest's radio talkshow on Thursday, she said the family had the "conversation" about the reported cheating but not all of the fallout was caught on camera.
Kardashian West said: "We definitely all had that conversation and honestly I don't want to give too much away because we genuinely had those conversations.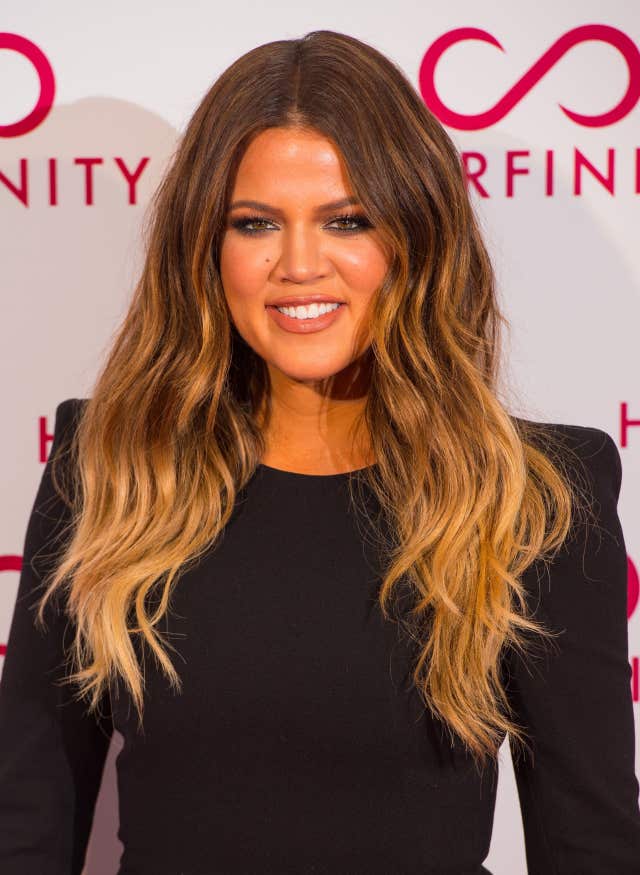 "And sometimes we were filming and sometimes we weren't and it was more maybe when Khloe wanted her privacy and no cameras when she was in Cleveland going through that, (but) the sisters were still all filming and talking (about) how to approach it and what to do."
She added: "It was definitely new territory for us when you have a new baby coming into the world. I think ultimately we always want her to be happy, but it gets all clouded when there's a baby and, you know? Her motherly instincts kicked in and she has to do what makes her happy so we'll support that."
In June Khloe hit back at a fan who called her a "hypocrite" for standing by Thompson.
She wrote that the couple had undergone "enormous rebuilding" to "coexist" as she defended herself on Twitter.
Series 15 of Keeping Up With The Kardashians returns on Sunday August 5.