Corrie's Sally Ann Matthews: I'm no good as a Rovers barmaid
Coronation Street's Sally Ann Matthews said she was "terrified" when she discovered her character was going to own the Rovers – because she can't pull a pint.
The actress's alter ego Jenny Bradley ends up as the new owner of the pub after her plans to head to Spain fall through.
She said of hearing about the storyline: "I was terrified!
"I am completely inept… trying to pull a pint the other day, I got more beer on my hand than in the glass!
"I am getting better but it's also the timing of pulling a pint, I would be rubbish if I had to work in a real pub."
"Jenny is not up for this," she said.
"Firstly she was supposed to be queen of the factory, secondly she was supposed to be swanning it up in Spain with the villa, the swimming pool… but suddenly she is going to be working in a poxy backstreet boozer… not what she had in mind for herself."
Matthews first joined the ITV soap in 1985 when Bet Lynch (Julie Goodyear) was the landlady, and in the early 90s Jenny worked in the pub.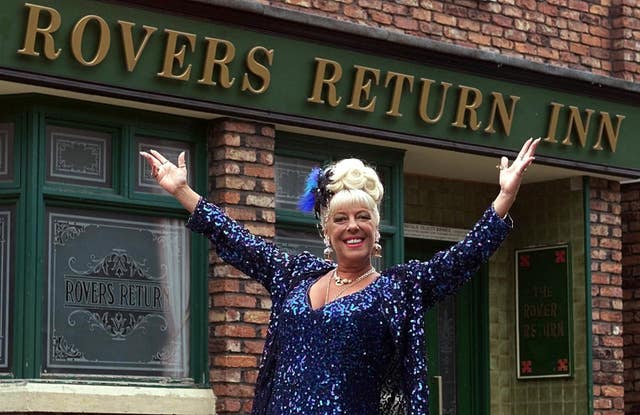 The actress said: "We only had two pumps, I don't think we had great big ones like we do now.
"I am only 5ft 2, even though I wear heels in the show, so I have to try not get masked by the pumps and be pouring the pint and be saying my lines so it is a different thing altogether."
Coronation Street continues on ITV.