I approve! Danny Dyer gives stationery salesman Jack the thumbs-up
Danny Dyer has labelled his daughter's Love Island boyfriend Jack Fincham a "proper geezer" as he gives the relationship his stamp of approval.
The penultimate episode of the ITV2 show, which airs on Sunday night, sees the friends and families of the contestants entering the villa to meet the couples face to face.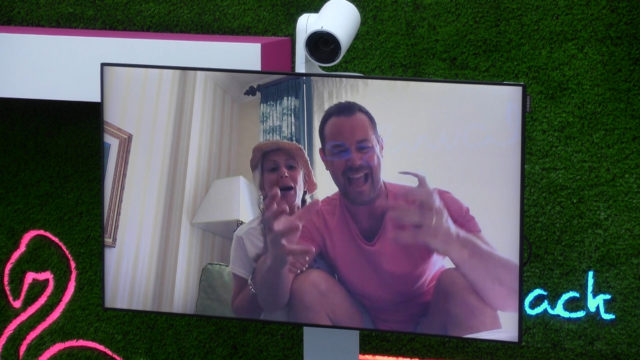 EastEnders' Dyer entering the villa had been a much-anticipated event but the actor and his wife, Joanne Mas, will speak to daughter Dani via a video link as they are currently in the US.
Dyer tells Jack: "Listen, I approve of you mate. I think you're absolutely bang on. I weren't at first, I thought 'oh here we go'."
He also tells the stationery salesman: "Do you know what Jack, listen. Proper geezer, gotta say. I'll tell you what I love about you, I love the fact you got a little Derby.
"You got so much charisma. Takes a brave man to bowl into that gaff, them all 'abbed up', proper geezer. Honestly mate, we're so over the moon."
Dani's nan and grandad visit her in person and the video call with her parents is a surprise.
She and Jack have been the favourites to win the show and have been coupled-up since the very beginning.
Before meeting Jack, in a one-on-one conversation with her parents, Dyer apologises to Dani for having had reservations about her doing the show.
He says: "No listen, I will say, I got it wrong baby. I told you not to do it. We're so proud of you, you are incredible. You're an absolute hero babe."
The actor, best known for playing hard man Mick Carter on the soap, also protests that he "ain't been crying every night. I haven't cried that much, honestly".
Alexandra Cane's mum Janice chastises Alex George for his attitude towards her daughter following the last recoupling.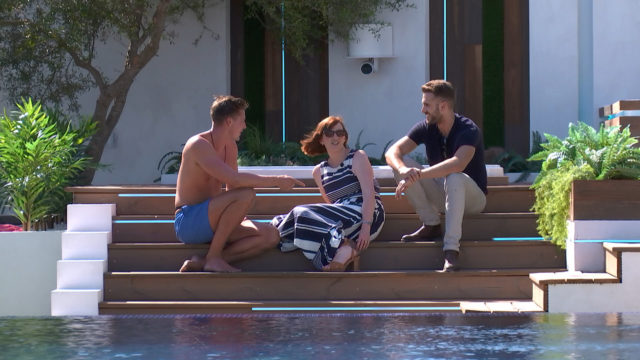 Doctor Alex had decided to recouple with Alexandra after expressing an interest in someone else.
Janice says: "That was one thing that I didn't grasp. When you recoupled and you seemed to expect her to be grateful, and you I think made some comment 'what's the matter with her, why she's so grumpy?'
"What did you expect a girl to feel like after she'd been rejected and then you deigned to bring her back to her side? I thought 'hey young man, I'll have words with you!"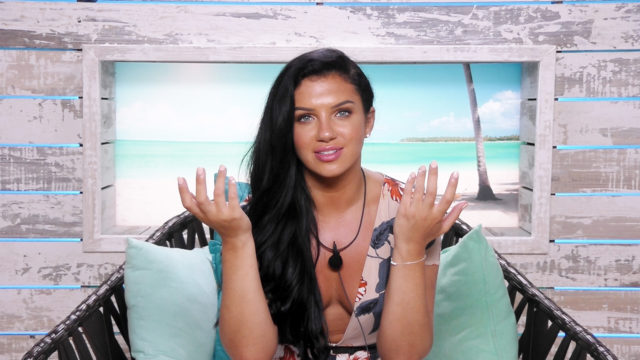 Prior to that, Dr Alex's mum, Jane, praises him for his decision to end it with Alexandra after saying he did not have romantic feelings toward her.
Jane says: "I really like Alexandra. She seems such a lovely girl. It was hard to watch that conversation. But if you're not feeling it you're just being honest. The easiest thing to do would have been just to let it run."
Elsewhere, things take an awkward turn as Laura Anderson and Paul Knops' family's meet.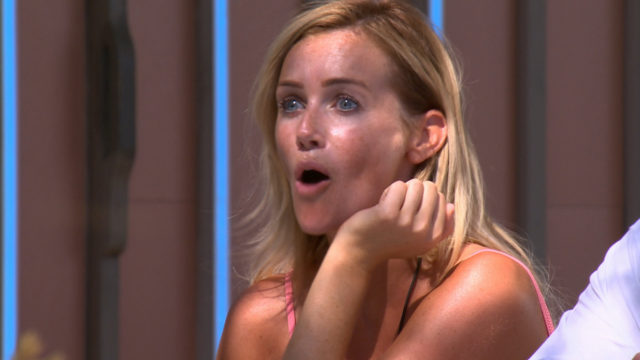 Confusion between Paul and his sister Sophie over a wedding venue comment has Laura's sister Danielle telling Paul to: "Calm down!".
Laura says: "Don't say that to Paul, he'll freak out."
Paul clarifies his comment, saying: "I actually meant my sister's wedding, because she's getting married."
The show's host Caroline Flack returns to deliver the news about which couple will be dumped, after three couples were put up for the public vote by their fellow contestants on Friday night.
Alex and Alexandra, Kaz and Josh and Laura and Paul are the three couples at risk.
The winner of the £50,000 prize will be announced during Monday night's final episode.