Netflix acquires Andy Serkis' Mowgli from Warner Bros – report
Netflix has reportedly acquired the rights to the upcoming Andy Serkis-directed film Mowgli, the latest adaptation of The Jungle Book, from film studio Warner Bros.
Production on action adventure movie Mowgli, featuring the characters from the book written by Rudyard Kipling, has been completed with Serkis and Netflix in talks over a 2019 release on the streaming service.
Quoted by trade publication Deadline Serkis, 54, said he was happy that his film may avoid comparisons to Disney's 2016 version of The Jungle Book, which was helmed by Jon Favreau.
Serkis said: "I'm really excited about Netflix for Mowgli. Now, we avoid comparisons to the other movie and it's a relief not to have the pressure.
He said that Netflix had created an atmosphere that allowed him to carry out the film-making and storytelling he had set out to do.
An all-star cast has been assembled for the CGI live action film. Christian Bale will voice panther Bagheera, Cate Blanchett will play snake Kaa, Benedict Cumberbatch is tiger Shere Khan, while Naomie Harris will play wolf Nisha.
Serkis himself will play Mowgli's good friend Baloo the bear. Matthew Rhys and Freida Pinto also star alongside Rohan Chand in the titular role.
Serkis previously told the Press Association last year that his take on Kipling's classic story would be "much darker" than previous versions of the tale.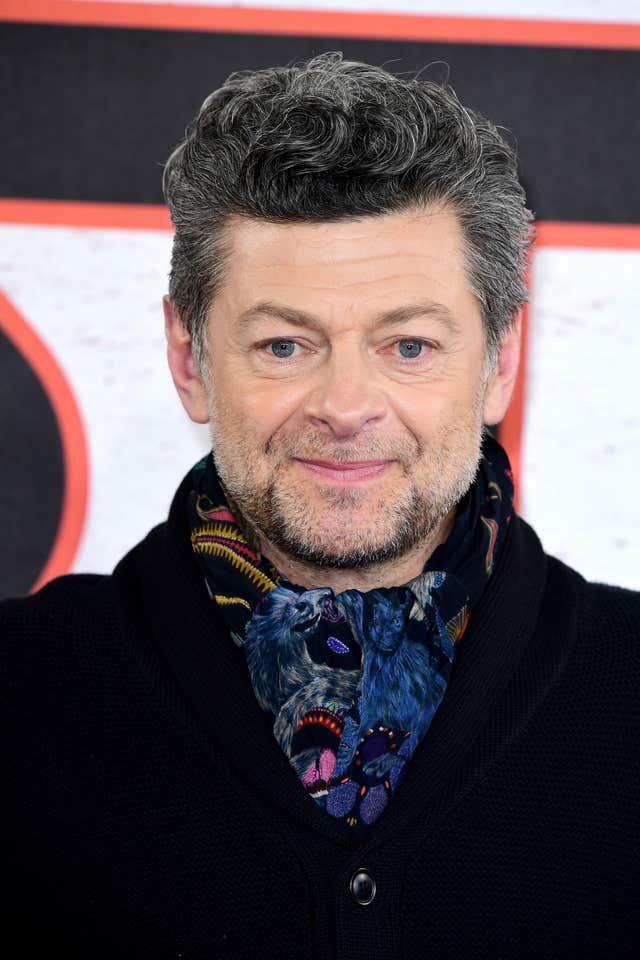 Speaking about his performance as the character who sang The Bear Necessities in the 1967 animated Disney film, Serkis said: "It's a very different version of Baloo that people perhaps won't have seen before because in our version, taking the book as a lead, the tone of our film is much darker.
"We've got this incredible cast, it's a Mowgli-centric story and a very psychologically in-depth story about identity and my Baloo is a bit more of a tough, gnarly old sergeant-major who is helping Mowgli to survive through tough love, basically.
"He's more like the JK Simmons part in Whiplash than a happy-clappy singing bear. There is no singing in ours."
The motion capture pioneer, best known for his roles as Gollum in The Lord Of The Rings and Caesar in the Planet Of The Apes films, made his directorial debut with the 2017 film Breathe.