Catherine Tyldesley 'might burn some of Eva's bras' as she leaves Corrie
Catherine Tyldesley has said filming recent emotional scenes in Coronation Street has left her exhausted, but that she is sad to be leaving Weatherfield.
The actress, who has played barmaid Eva Price since 2011, will be seen leaving the soap next week, and she has also joked that she might burn some of her character's bras as she makes her exit.
The toll of filming recent storylines, including her partner Aidan Connor (Shayne Ward) taking his own life and her baby, Susie, being kidnapped, has had quite an impact on her.
Tyldesley said: "It is tiring because obviously you have to go there to make it believable.
"Your nervous system doesn't understand that you're only pretending. You've got to look after yourself and laugh as much as you can in between. Shayne was always good for that."
The 34-year-old said that working on the kidnapping scenes was "horrific", adding: "Again, you've got to put yourself in that position.
"Researching – watching interviews with parents whose children have been abducted – it doesn't even bear thinking about.
"It was really tough but extremely well-written so I felt again really lucky to have that storyline."
Tyldesley, who filmed her final scenes on Corrie in June, said of leaving: "It's surreal.
"I feel like I'm trying to absorb everyone more than ever. Everyone I'm seeing, I'm like: 'Hi, tell me about your day', trying to get every last bit of it in because I love it here.
"It's not because I'm unhappy. The people are wonderful so it's going to be emotional."
Fans will also be delighted to hear that she said "of course I'd consider" returning to Corrie one day.
"We don't know what the future holds," she said.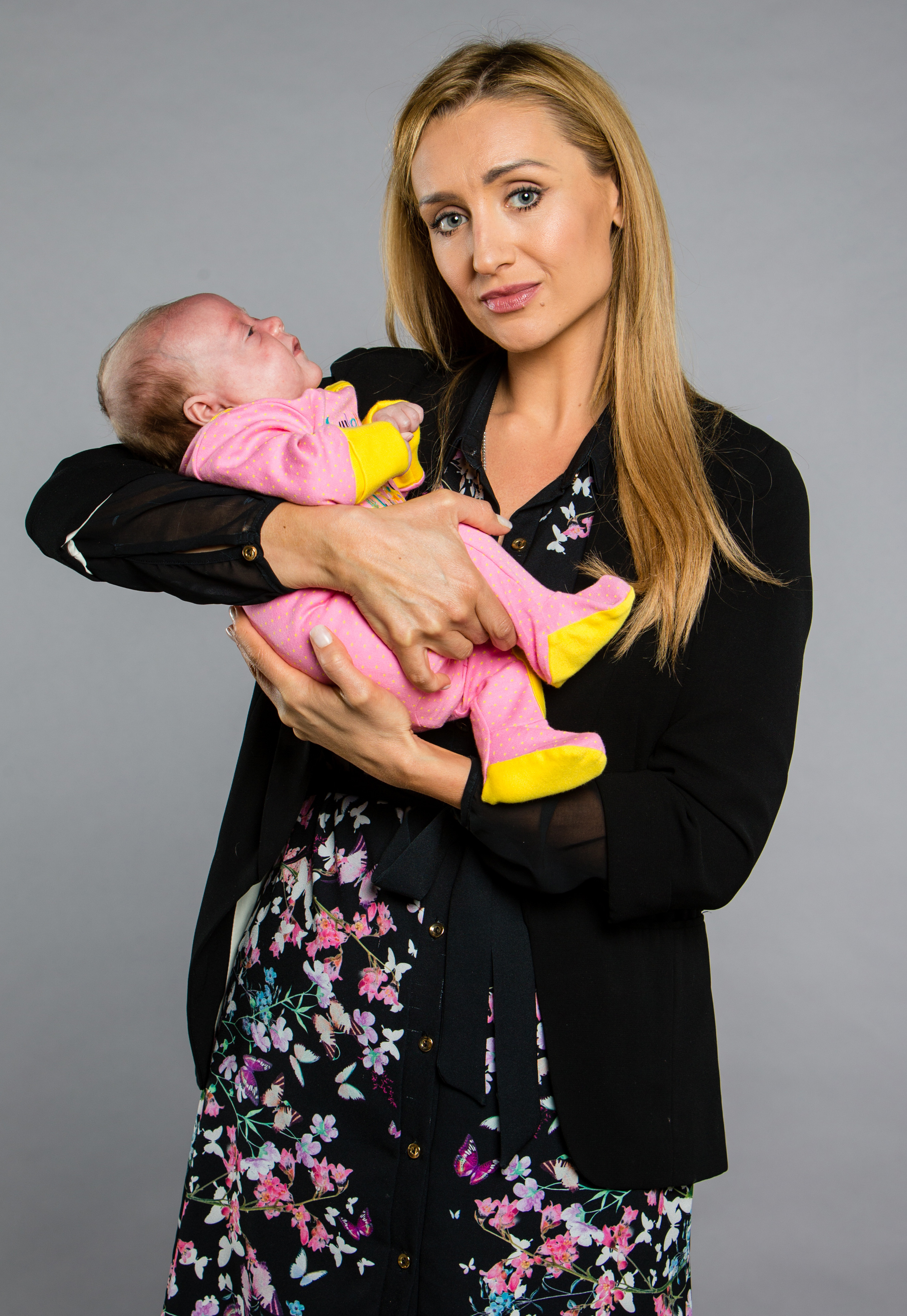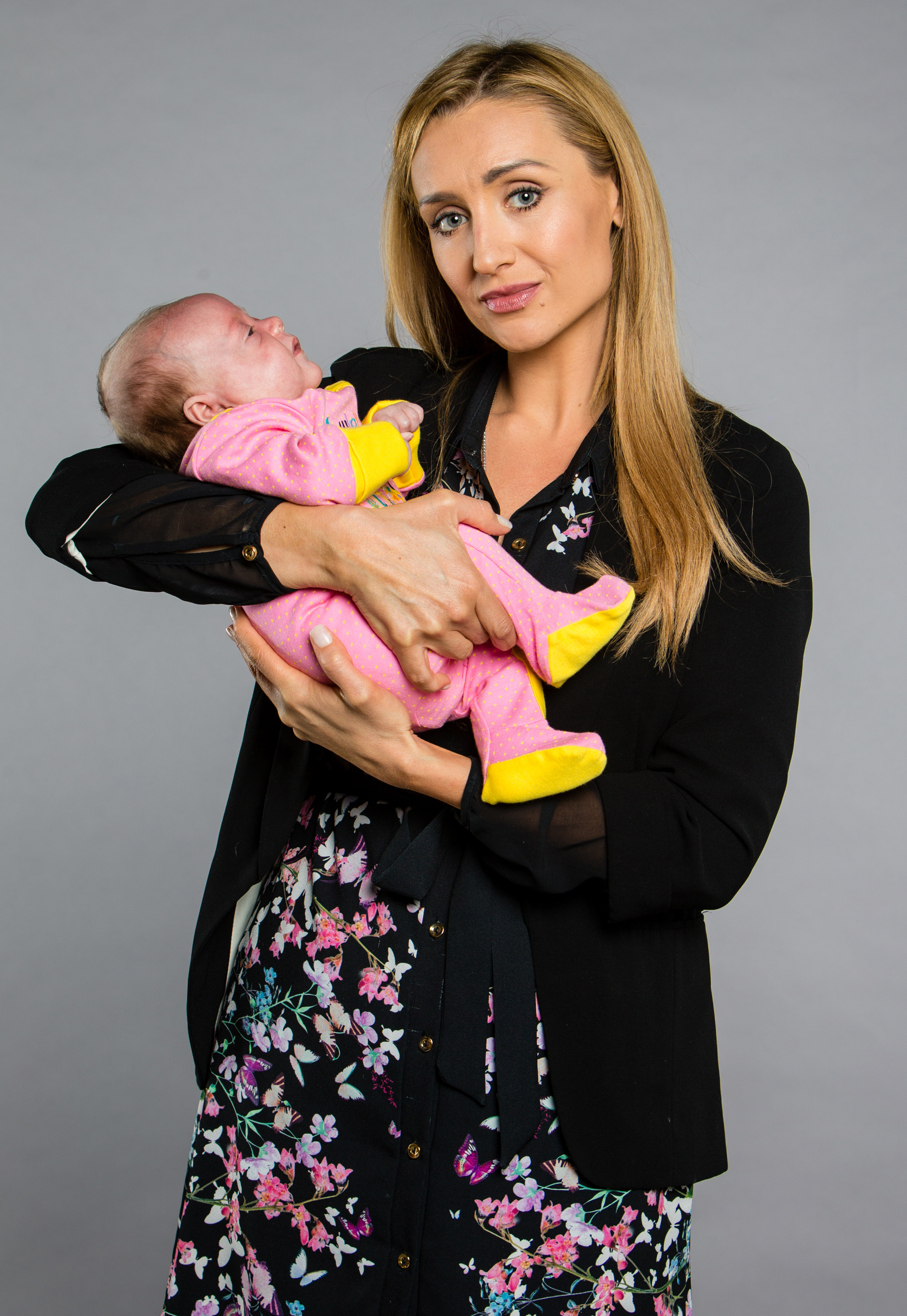 "This has been a home for me. From being this big I always dreamed of being on Corrie. It was a dream job. I would love to see Eva come back and wreak some more havoc. That would be brilliant."
Eva moves to France with Susie to be with her family, but her final appearance in the ITV drama sees her for the inquest into Aidan's death.
She turns up to give evidence at the last minute along with Susie – Aidan's daughter – giving his family, including father Johnny (Richard Hawley) a chance to see her one last time.
Tyldesley said: "It does bring her closure. It brings a unity and peace for good with the Connors, in as much she says to them 'I want Susie to know who her father was, and her family so you must come and visit me'. That's really nice."
In terms of taking a souvenir from the Corrie set with her, Tyldesley joked: "I was thinking about burning (Eva's) bras for a start."
She added: "I'm sure I'll steal something. I might take some beer mats. I might keep this – the ring that Aidan gave her and she wears it all the time.
"I wouldn't take any of her clothes. They're good fun. Some of the outfits have been completely mental. I'm looking forward to saving money on fake tan and nails and remembering what my skin tone looks like.
"I said to (my husband) Tom 'I'm going to be a right minger now. It's all coming off'."
Coronation Street continues on ITV on weeknights.