Rula Lenska on roles for older women: My part in Corrie is like gold dust
Actress Rula Lenska has said that her part in Coronation Street is like "gold dust" as there are so few roles available to older women.
The TV star will reprise her role as Claudia Colby, the long-time friend of Audrey Roberts (Sue Nicholls), after seven years away.
Lenska, 70, said Claudia and Audrey's friendship is vital to the programme, particularly for older viewers of the soap.
She told ITV's Lorraine: "(They are) two older women, there is love and hate, they go back a long way, and I think it's a very important relationship, particularly for the sort of demographic that watches Corrie.
"As you get older, girlfriends get more and more important, and this is a very subtle friendship – there is jealousy of course, but there's also a deep friendship, and I'm hoping it'll get developed."
Asked by presenter Christine Lampard about the lack of roles for older actresses, Lenska said: "There is a shortage.
"We need more female writers writing better parts for older ladies, or ladies across the board. There are many, many more parts for men than there are for women, both in classical theatre and on television.
"For me, this is gold dust."
She added: "Suddenly when an opportunity comes up of this sort of part, it's just a joy, and something you can really sink your teeth into.
"I've been quite a long while away from television, apart from the odd episode here and there, so it's just delightful to be in one place."
Lenska, who returns to Coronation Street in an episode this week, first joined the soap in 2009 but left two years later to work on her stage career.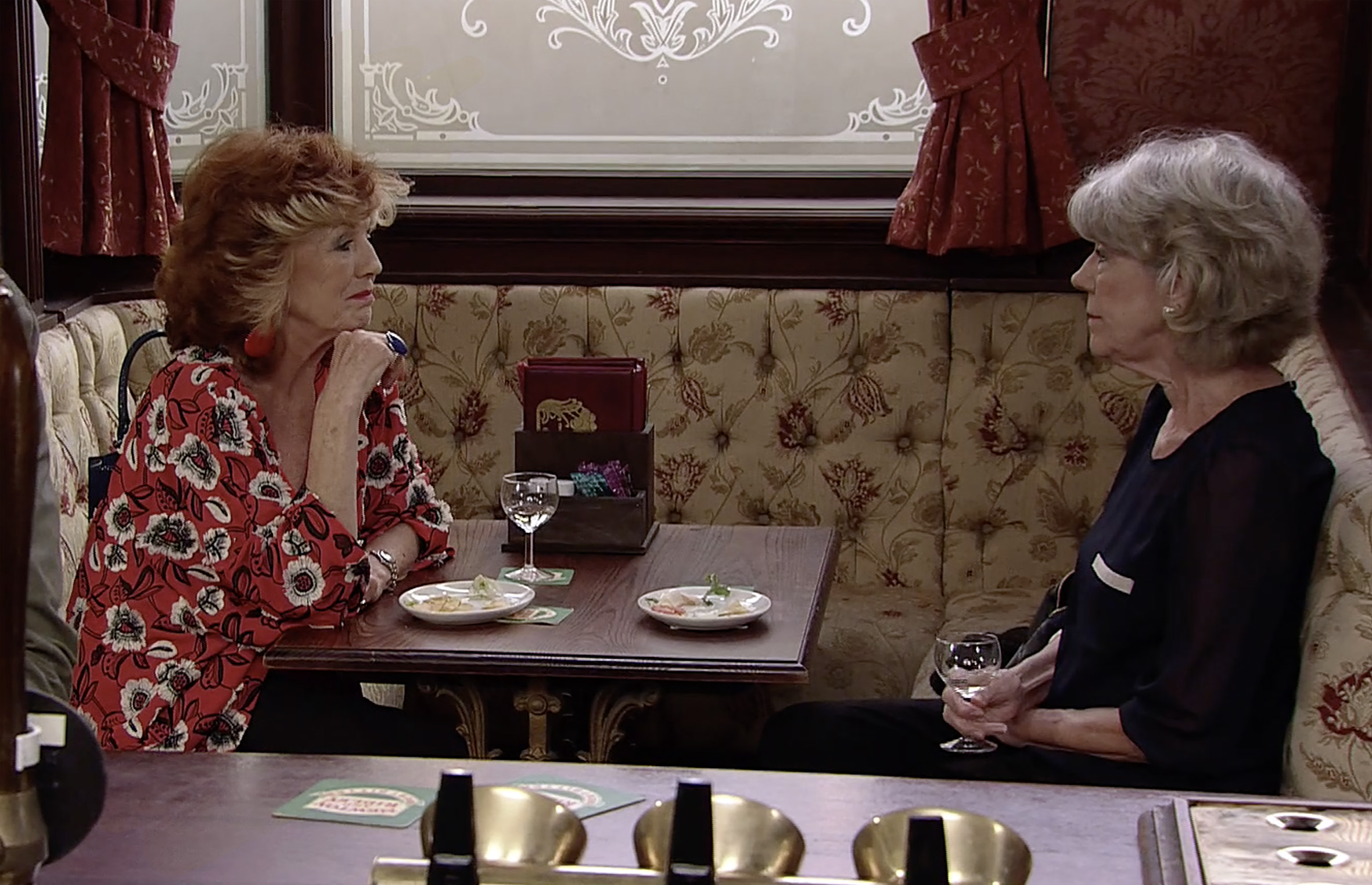 The actress and former Celebrity Big Brother star, who is also known for appearing in TV shows including Rock Follies, Footballers' Wives and Minder, revealed that her attempt at a Mancunian accent was less than impressive, and so she does not use one for her character on the soap.
She said: "I tried right at the very beginning on Sue … I said 'I'm not very good with regional accents but can I try it out on you?'.
"And my first line, the first time I was there was 'The cleanliness in these toilets is second to none', which is not a phrase that trips easily off the tongue.
"Anyway, I tried … and she said 'No, no, forget it.'
"I'm not quite cut-glass, but I'm not northern."