Judge set to deliver ruling on fight between Sir Cliff Richard and BBC
A judge is preparing to deliver a ruling on a High Court fight between Sir Cliff Richard and the BBC.
Sir Cliff took legal action against BBC bosses over coverage of a South Yorkshire Police raid on his home in Sunningdale, Berkshire, in August 2014, following a child sex assault allegation.
The 77-year-old singer wants damages at the "top end" of the scale.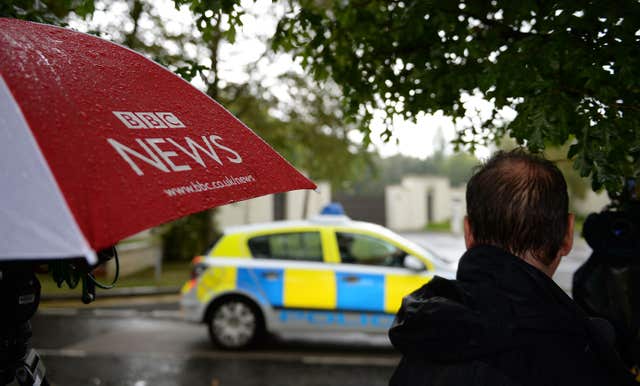 Mr Justice Mann oversaw a trial at the High Court in London during April and May and is scheduled to deliver a ruling on Wednesday.
Sir Cliff told the judge that coverage, which involved the use of a helicopter, was a "very serious invasion" of his privacy.
The BBC disputes his claims.
Bosses say the coverage was accurate and in good faith.
Mr Justice Mann heard that, in late 2013, a man made an allegation to the Metropolitan Police, saying he had been sexually assaulted by Sir Cliff during an event featuring evangelist Billy Graham at Sheffield United's Bramall Lane football stadium, in 1985, when he was a child.
Metropolitan Police officers passed the allegation to South Yorkshire Police in July 2014.
Sir Cliff denied the allegation.
He was never arrested and in June 2016 prosecutors announced that he would face no charges.
A BBC spokesman has said the broadcaster reported Sir Cliff's "full denial of the allegations at every stage".
Mr Justice Mann heard that South Yorkshire Police had agreed to pay Sir Cliff £400,000 after settling a claim he brought against the force.
Sir Cliff had initially sued the BBC and South Yorkshire Police.