Porsche from The Bridge raises £125,000 for charity
The Porsche from hit crime drama The Bridge has been sold for £125,000 to raise money for charity.
The 1977 91SS – driven by murder detective Saga Norén in the Scandi-noir series – was sold at Bonhams Festival of Speed with the proceeds going to WaterAid.
It sold for more than four times its original estimate of £30,000 at the auction at the Goodwood track in Chichester, Sussex.
Sofia Helin, who played Noren, is an ambassador for WaterAid, which helps people in the developing world access clean water and sanitation.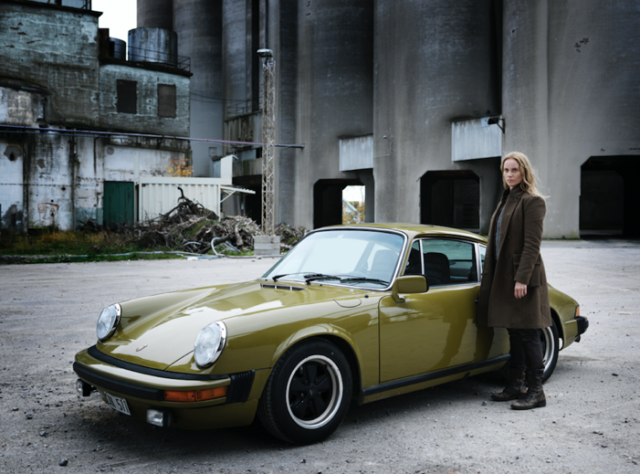 Earlier this year, the actress visited Cambodia with the charity, where one in four people have no access to clean water and half the population do not have access to a safe toilet.
Helin said: "I'm so happy that Saga's dear Porsche could raise so much money for such a good cause.
"I've seen first-hand what a wonderful job WaterAid does in improving access to clean water and decent toilets globally, and the money will really help transform lives for people in some of the world's poorest communities."
The green Porsche was imported to Sweden from San Francisco in 2009, and the actress said it was not always an easy drive.
She said: "They offered me extra driving lessons before driving the car and at first I refused as I could already drive and had a one-year-old baby so didn't want to waste time on lessons, but after having a go in the car, the lesson proved incredibly useful!"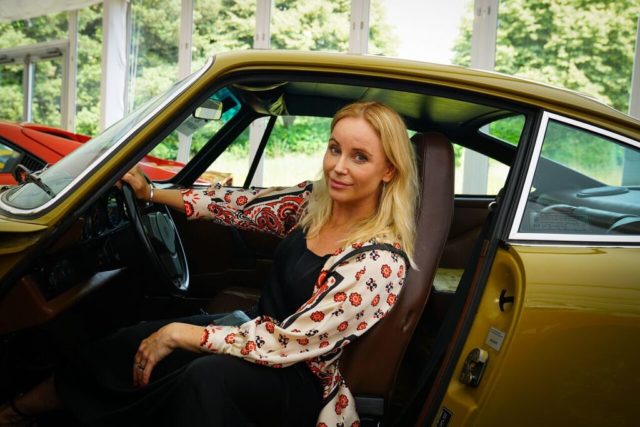 Helin will have no more need of the car, as the fourth and final series has just finished airing on BBC Two.
It was donated by the show's creators Filmlance International and Nimbus Film in association with its international partners.
Tim Wainright, chief executive of WaterAid, said: "We were very excited to see Saga's Porsche do so well at auction and so grateful that the proceeds from the sale of this iconic car will support WaterAid's work across the world.
"It costs just £15 to provide one person with clean water, so the money raised really will help transform lives."