James Martin: I may have placed a bet on myself landing Top Gear job
TV chef James Martin has said he "may have" placed a bet on himself landing a role as presenter on Top Gear, but that he has "no idea" if he will get the job.
Martin, a car enthusiast, has long been one of the potential names associated with the BBC Two show.
Following the recent announcement that Matt LeBlanc is stepping down from the presenting role after one more series this year, speculation was rife again that former Saturday Kitchen host Martin could be in line to take the wheel of the show.
Martin told The Mail On Sunday's Event magazine that he has "no idea" if the job is likely to be his or not.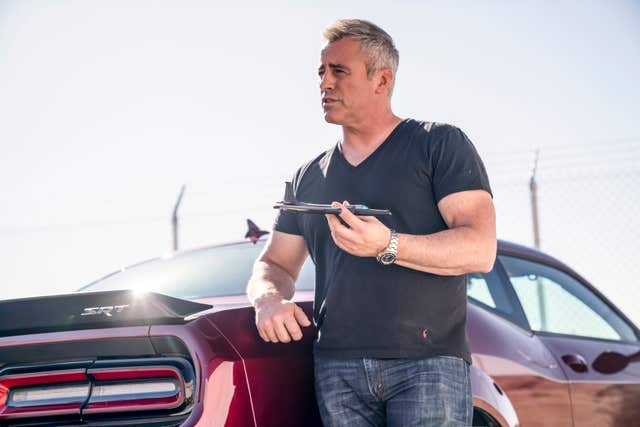 He said: "I've yet to have a phone call. Trust me. I went past Paddy Power the other day and I'm six to one on. I've got to put a bet on myself, to be honest.
"In fact, I may have even put £100 on myself.
"But I've got no idea about whether I'll get it."
The presenter, who was a favourite for the role in 2016 following the departure of Jeremy Clarkson, Richard Hammond and James May, added: "Top Gear is an iconic show and I'm a car fanatic.
"I've got several more strings to my bow than I had two years ago when it was last talked about. I've got a bit more time. I sail. I've upgraded my pilot's licence. I enjoy life more than I ever have before.
"Who knows what's gonna come out of it? If it happens, it happens.
"I'm 46 years old. I don't need to send out CVs and go chasing stuff anymore. I'm more than happy doing what I do."
After Clarkson, Hammond and May's exit, Chris Evans hosted Top Gear along with Friends star LeBlanc in 2016, but left after one series.
LeBlanc revealed in late May that he is stepping down from the show because "the time commitment and extensive travel required to present Top Gear takes me away from my family and friends more than I'm comfortable with".
Model Jodie Kidd and motorcycle racer and broadcaster Guy Martin have also been linked to Top Gear.