Bonnie Langford: EastEnders knife crime storyline is toughest of my career
EastEnders star Bonnie Langford has described the soap's current knife crime storyline as one of the toughest things she has ever done as an actress and said she hopes it encourages young people to change their behaviour.
The actress, who plays Carmel Kazemi, the mother of teenage stabbing victim Shakil, added she is hopeful it will prompt a discussion about the current rate of knife attacks.
In a special episode that will air on Friday, Carmel will initially refuse to attend the teenager's funeral because the grief is too much.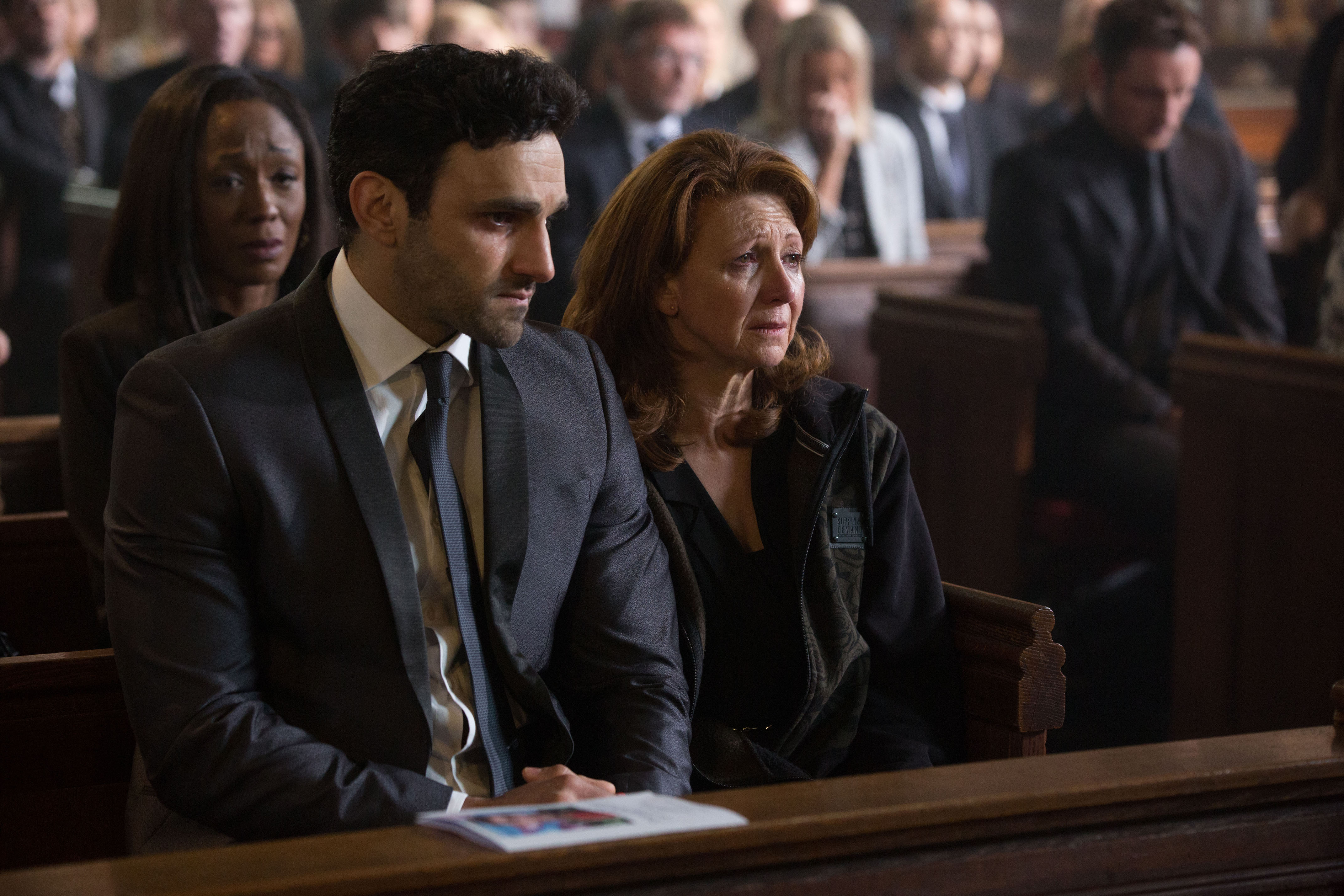 The scenes from the service will be interspersed with accounts from the parents of real life victims of knife crime, who will share their own stories of losing a child.
Langford described the scenes in which she learned about her on-screen son's death as particularly gruelling.
She said: "All I knew was that it couldn't be surface, you've got to go somewhere hard.
"Going home I tried to do some exercise and just be at home and breathe and learn the lines for the next day but while we were going through the main bulk of it it was all consuming."
Brooke Kinsella, a former star of the soap whose half-brother Ben was stabbed to death in 2008, provided crucial help with the challenging storyline, she said.
"To have that much sadly personal knowledge but also what she's been doing since, all the campaigning and all the wonderful work and everything, it was invaluable having her support.
"I phoned her because the first scripts that I saw were so personal about grief and I think that is something that it doesn't follow a rulebook, there are no rules to grief.
"There are stages that everybody goes through, the denial, the anger, those different things but where they come in a person's life and story can be very personal.
"I was reading the script crying myself. What I was going over with her was the scripts and saying whether this would happen or that would happen."
Langford said she was also influenced by her own experiences as a mother.
She said: "When we were shooting the first scene finding Shakil and I ran into hospital I wanted to say 'Give him my blood' and that wasn't in and we put it in, don't tell the writers.
"It was just something that I felt as a mum myself. If I knew there was anything wrong with my child I would say 'Take my blood, anything', because at that point she doesn't know he's gone."
The soap star added that she now hopes the storyline prompts a discussion about knife crime and makes people think.
"The last thing we want is to tell people what to do, this is not preaching, this is not some kind of a campaign to change the world.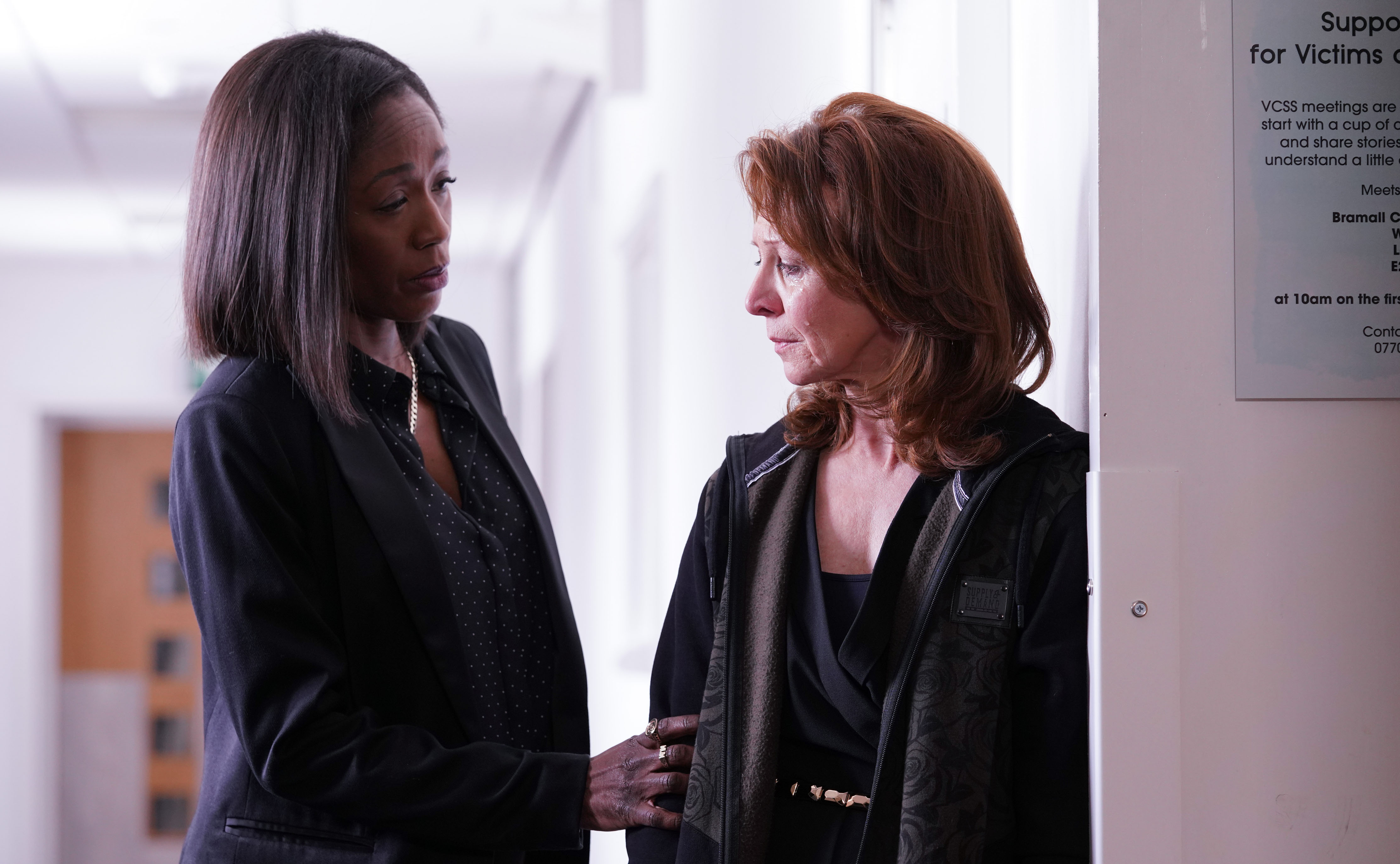 "It's saying this is the world, how can we do something about it? And the only way you can do it is by asking people to think and listen and feel and the feeling is what will make people do something and maybe change.
"How can we help people to change their route and go the other way and why are they going in this direction and killing each other? Why are kids killing kids?
"I don't know and you can talk and talk and talk for days and days and days and it's not going to be solved overnight and it's not going to be solved in a TV show but it is going at least to be solved over time.
"Something has to change somewhere and it will somehow, we have to have hope that it will."
The special episode of EastEnders will air on BBC1 at 9.15pm on Friday.