Matthew Goode and Teresa Palmer star in first trailer for A Discovery Of Witches
Matthew Goode plays a vampire living unseen amongst humans in the first look trailer for new drama A Discovery Of Witches.
The series, based on the books by Deborah Harkness, also stars Teresa Palmer as academic and reluctant witch Diana Bishop, who discovers a book of spells which will reveal the mystery of what is happening to the supernatural beings.
Goode's Professor Matthew Clairmont provides the voice-over to the trailer, saying: "Once, the world was full of wonders, but it belongs to humans now. We have all but disappeared.
"Demons, vampires and witches, hiding in plain sight."
The footage teases the forbidden relationship between Goode and Palmer's characters, which is out of bounds because they are different species.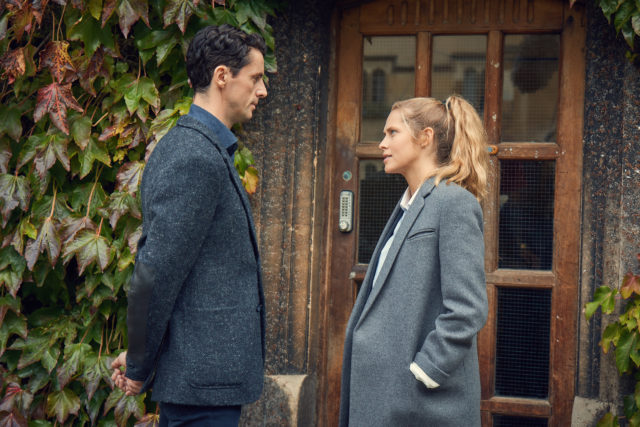 Professor Clairmont is asked: "Are you seriously considering endangering our family, for a witch? If you do, it will be war."
The series, which was filmed in Wales and on location in Oxford, will air on Sky One and be available on Now TV later this year.