Disgraced former PR guru Max Clifford died of heart failure, inquest told
Disgraced former celebrity publicist Max Clifford died of heart failure months after his family voiced concerns about his health, an inquest heard.
The 74-year-old collapsed at Littlehey Prison in Cambridgeshire, where he was serving an eight-year sentence for historical sex offences.
He died at Hinchingbrooke Hospital near Huntingdon on December 10 2017.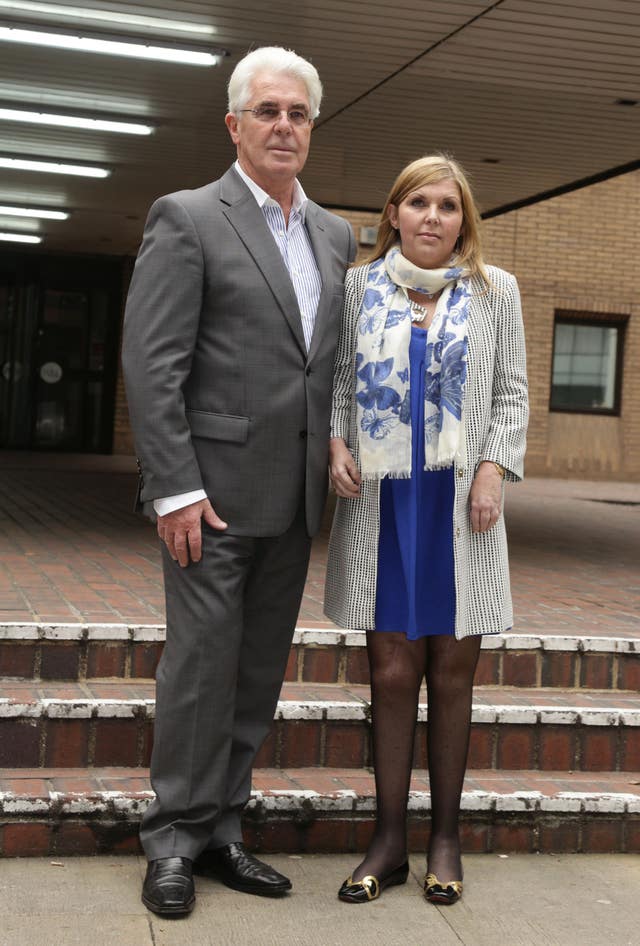 Cambridgeshire's assistant coroner Simon Milburn said at a pre-inquest review hearing on Thursday that the medical cause of death was congestive heart failure.
He recorded that further underlying factors were cardiac AL amyloidosis – a rare, serious condition caused by a build up of abnormal proteins in organs and tissues – and plasma cell neoplasm, diseases in which the body makes too many plasma cells.
Clifford's daughter Louise Clifford was not present at the hearing, but listened in on a phone line, via a mobile phone placed on the coroner's desk.
Speaking to the room on loudspeaker, she said: "I accept he died of natural causes, but there were matters that exacerbated his condition.
"Being cold, lack of heating, the shock of the shower – he complained for weeks and weeks to me that it was becoming impossible to shower adequately."
Asked by Mr Milburn about the nature of the family's concerns, she said: "Broadly speaking, in generalities, it was just incredibly slow.
"It was just an uphill struggle first of all to get results.
"We didn't get a diagnosis until the day before he died and this was raised in July, which gives you an indication."
She said she was on the phone to Hinchingbrooke Hospital "three times per week, if not more" trying to find out test results relating to her father.
"It seemed there was a lack of communication and things were moving very slowly," she said.
Mr Milburn said: "The central issue is likely to be the treatment Mr Clifford received at various locations."
The review hearing was attended by legal representatives for interested parties and Clifford's private GP Ann Coxon, who had treated him since 2003.
Clifford was jailed for eight years in May 2014 after being convicted of a number of charges under Operation Yewtree, the Metropolitan Police investigation set up after the Jimmy Savile scandal.
He was the first person to be convicted as part of the national investigation.
The PR guru, who used his celebrity connections to lure women, was found guilty of a string of indecent assaults between 1977 and 1984.
In 2016, he was cleared of indecently assaulting a teenage girl after being accused of using his power to humiliate the 17-year-old into performing a sex act on him in the 1980s.
He had been due to appeal against all his convictions on the basis of fresh evidence.
Mr Milburn said that before a full inquest into the death of Mr Clifford is arranged, an expert report would be obtained from a cardiologist.
The hearing was adjourned for further review in September or October.