Fiona Phillips opens up about anxiety and the menopause
Fiona Phillips has said she often feels "overwhelmed" while going through the menopause.
The former GMTV presenter has also said she had no choice but to carry on with her job on the early morning programme more than a decade ago, despite coping with both of her parents battling Alzheimer's.
Phillips, 57, told ITV's Lorraine of her experience with the menopause and said there could be "anxiety in all sorts of things that you might never had had before".
She added: "Suddenly you're overwhelmed by things."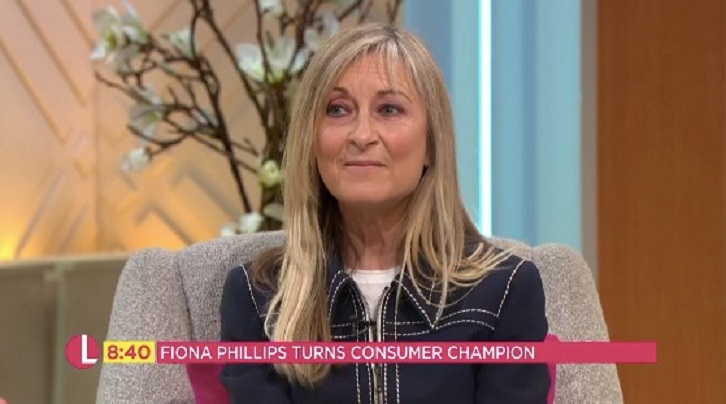 Host Lorraine Kelly said: "It can happen to any one of us. It's that thing of don't think it's a shameful thing. It's alright."
Phillips, who has previously told of her battle with depression, said: "When you talk about (women's things), men get very odd about it."
She said her husband Martin Frizell "doesn't want to talk about anything that's happening to me" despite it "causing chaos in his life".
Phillips said of her mother: "My poor mum, when we were little, she used to lock herself in the room for a day in the dark because she was just so, so depressed. I think it can run in families as well.
"Things happen to you … and the menopause, that is a horrible thing. I remember my mum in a real state with her menopause and I just thought, 'It can't be that bad surely' – yes, it can."
The broadcaster said that when she hosted GMTV – on which she appeared as the main anchor from 1997 until 2008 – she had no option but to carry on working on the flagship morning programme while her parents were suffering from Alzheimer's.
As Kelly commented on her "stoic attitude", Phillips said: "You have to don't you?
"Otherwise I would have had two parents with Alzheimer's and be homeless because we wouldn't be able to afford the mortgage."
She added: "All the time my emotions were torn – I should be with my kids, I should be with my parents … you know what it's like.
"You have to have a house for your kids and food on the table."