Chrissy Teigen treated to five 'Legend' cakes at baby shower
Chrissy Teigen was treated to five different cakes at a lavish surprise baby shower ahead of the birth of her second child with husband John Legend.
Both Teigen and her friend Kim Kardashian West shared a series of photographs from the party on their Instagram stories.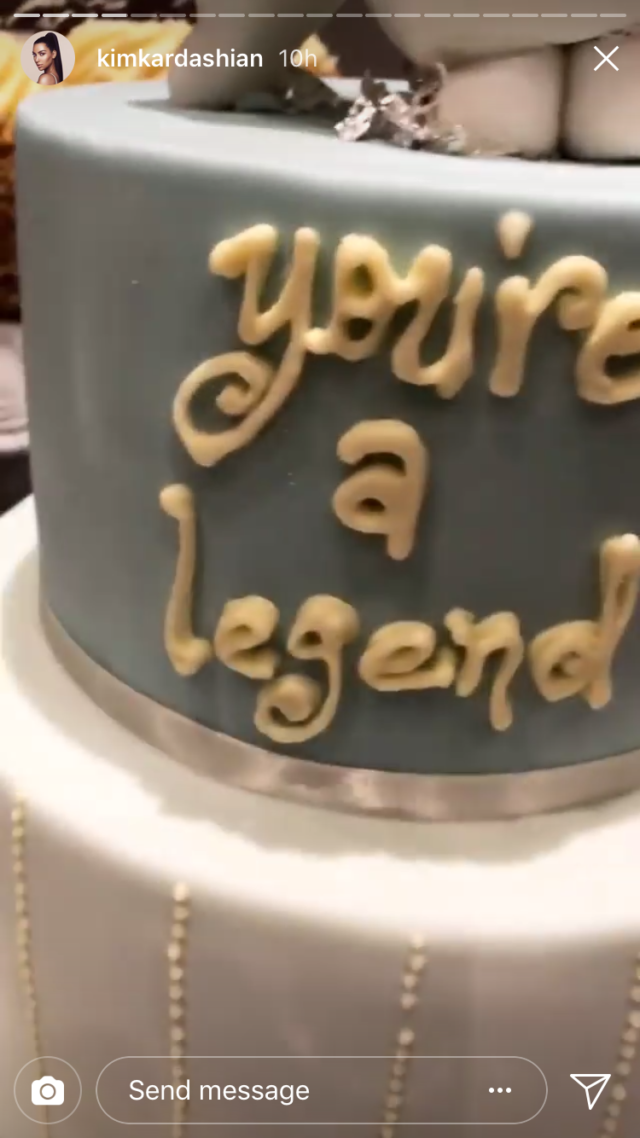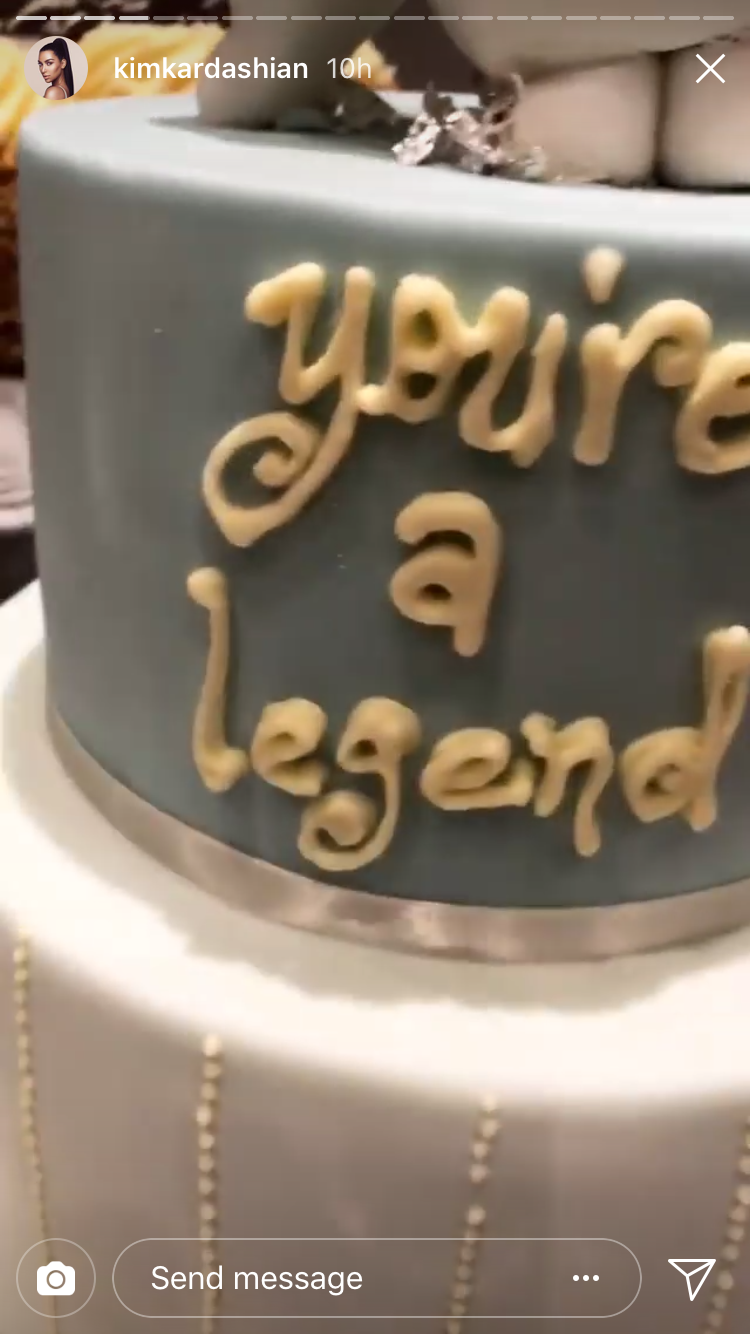 The cakes bore slogans making jokes about the surname of Teigen's husband.
One blue cake, with an icing elephant on top, read: "You're a legend."
Another cake read: "Mommy and Daddy, get me out of here!!!"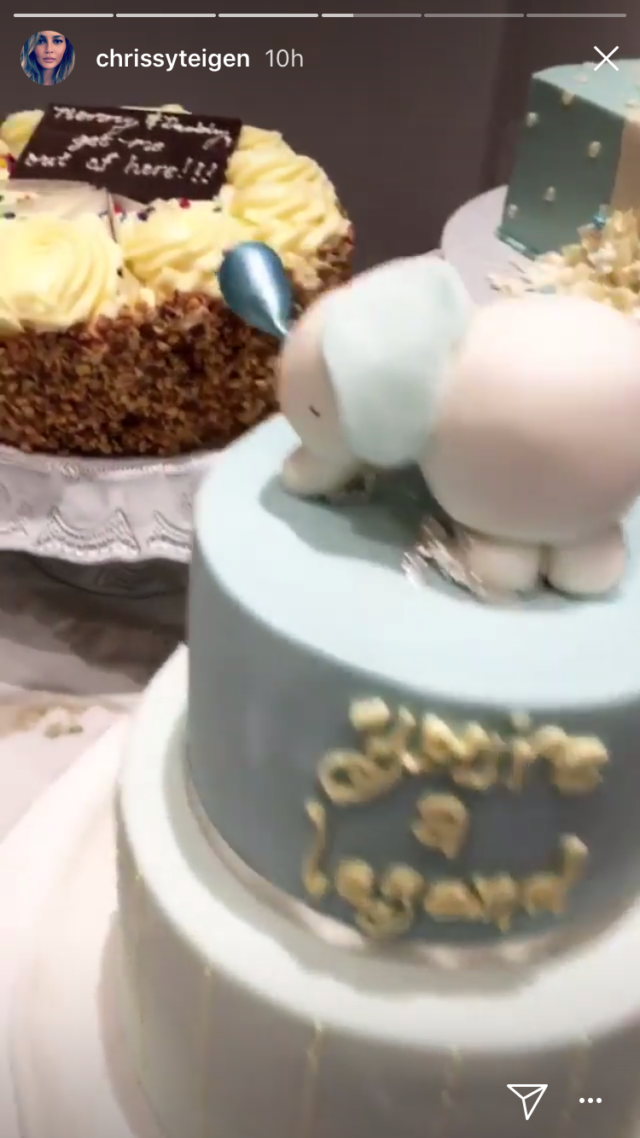 Another cake bore the words: "A Legend in the making!"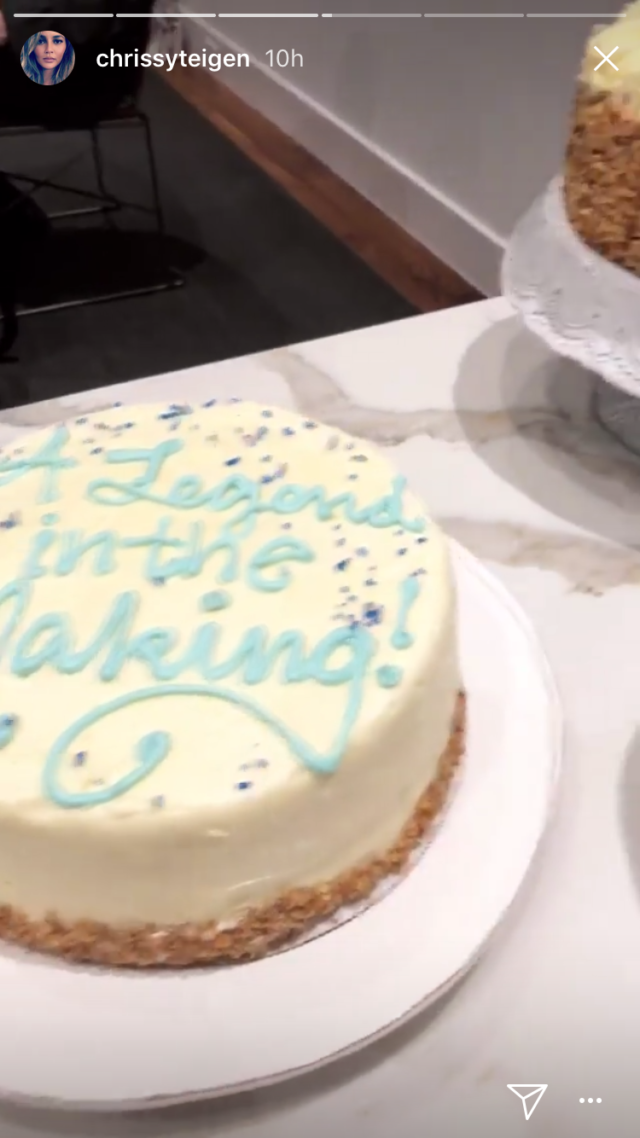 The treats were clearly gratefully received by Teigen, already a mother to daughter Luna, who was born in 2016.
Kardashian West captured her tucking into the cake while sitting on the kitchen counter.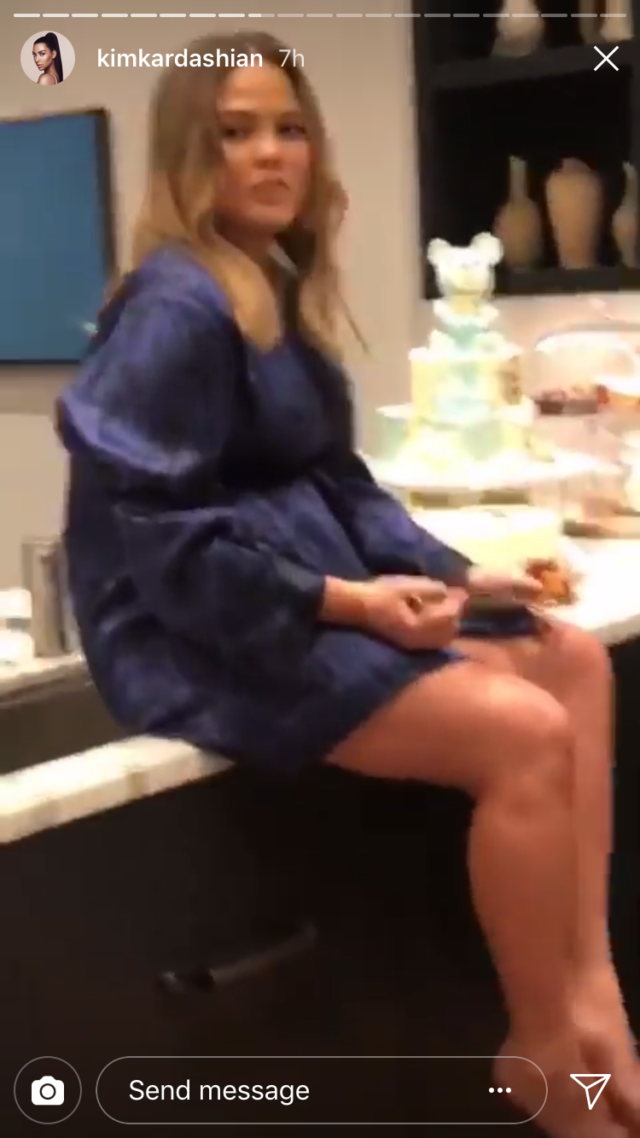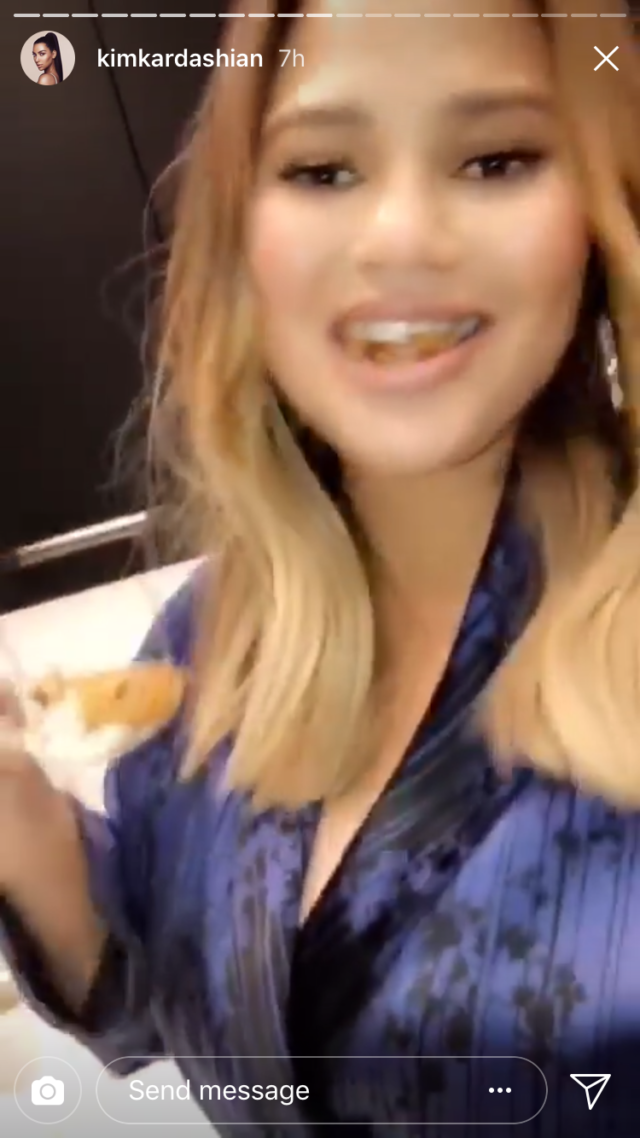 Teigen revealed earlier this year that she is expecting a boy.