Festival organisers pledge greenest Download ever
One of the UK's biggest festival organisers has defended the impact live events have on the environment.
Melvin Benn – managing director of Festival Republic – unveiled several environmental measures ahead of this year's Download as he claimed the overall carbon footprint of such events was smaller than that of life at home.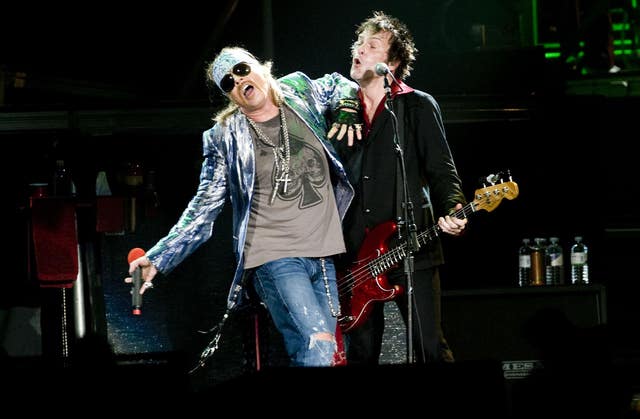 The company, which also organises events such as Reading and Leeds, Wireless, and Latitude, banned plastic straws at all their festivals four years ago and runs return deposit schemes on items bought.
Mr Benn told the Press Association: "The reality is that we will have 70,000 people here camping. If they weren't here camping, they would be getting in their cars and they would be driving to the shops.
"They would be using the hairdryers to dry their hair, charging their phones, they would be switching their televisions on and off and on and off, they would be boiling the kettle and doing this that and the other.
"I have a view that at camping festivals… it's an interesting concept but I actually believe the overall carbon footprint goes down rather than if the individuals were in their home."
He ruled out banning plastic bottles, adding: "At all my festivals I've been recycling all plastic bottles for the last three years and the recycling rate of the plastic bottles is phenomenal."
On Tuesday, Download announced it had reduced on-site waste by 61% year-on-year at last year's event and revealed a new £1 charge for car parking tickets which will fund renewable energy organisation Energy Revolution, as well as a car share incentive for 2018.
Head of sustainability at Festival Republic Victoria Chapman said she expected the event to be the "greenest Download yet".
The rock and metal festival, now in its 16th year at Donington Park in Leicestershire, will be headlined by Avenged Sevenfold, Ozzy Osbourne and Guns N' Roses, with the latter to perform a three-and-a-half-hour set, it was revealed on Tuesday.
Mr Benn said there was "no hesitation" when the opportunity to book Guns N' Roses arose and paid tribute to Osbourne, who revealed earlier this year he was considering retirement.
"Ozzy making what is, or what seemingly is, his very last festival appearance. He is one of the giants of the British rock music scene so it has to be seen really," Mr Benn said.
Download runs between June 8 and June 10 at Donington Park, with tickets on sale now.