BGT will be battle of the singers, says Alesha Dixon
Alesha Dixon has predicted that the upcoming series of Britain's Got Talent will be "a battle of the singers".
All four judges – Dixon, Simon Cowell, David Walliams and Amanda Holden – have pressed their buzzers for vocalists in the new series of the ITV talent show.
Dixon said: "It's really interesting that we've all gone for singers this year.
"The fact that I sing and dance I consciously make an effort to go for a golden buzzer act that people aren't expecting. But you can't deny what moves you and what makes you feel good.
"It's interesting that even David has gone for a singer, I get it with Simon because he generally goes for singers, and Amanda's got an incredible singer, so yeah, this year is battle of the singers!"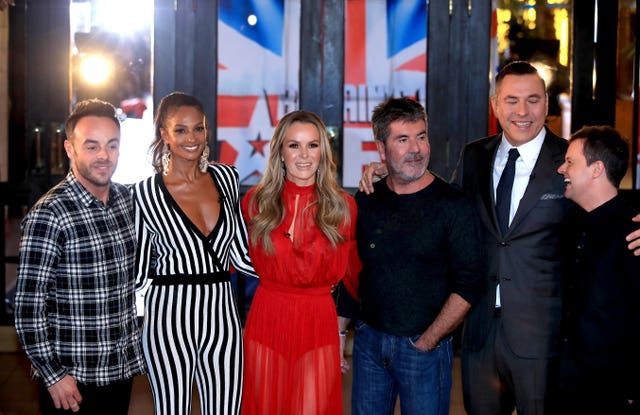 Dixon said it has been great to be back with her fellow BGT judges and that there had been plenty of fun moments during the audition rounds.
"I don't know what it is but every year Simon is doing things that surprise me more," she said.
"So, usually when David tries to have a dance with him, Simon is like, 'Go away, sit down, behave'. This year we were having what's like our end of term party, I turned around and Simon was up dancing with David.
"I nearly choked. You know what you have to do a double take? I was like, 'Is he actually dancing with David?' They were swaying away and I was like, 'Wow, he's changed!'"
She said of Cowell's moves on the dance floor: "He was just swaying! Let's just say neither one of them are particularly great!"
Britain's Got Talent airs on Saturday April 14 at 8pm on ITV.