BBC beats ITV in Sport Relief boat race battle
The BBC have seen off rivals ITV in a Sport Relief clash of the channels boat race.
The two broadcasters recruited six stars from their respective channels to take on a gruelling 1200m race at Salford Quays in which the BBC stormed to victory.
On team BBC, Radio 2 DJ Sara Cox was joined by BBC Breakfast's Dan Walker, Top Gear's Rory Reid, newsreader Sophie Raworth, Countryfile's Ellie Harrison and Radio 1 DJ Dev Griffin.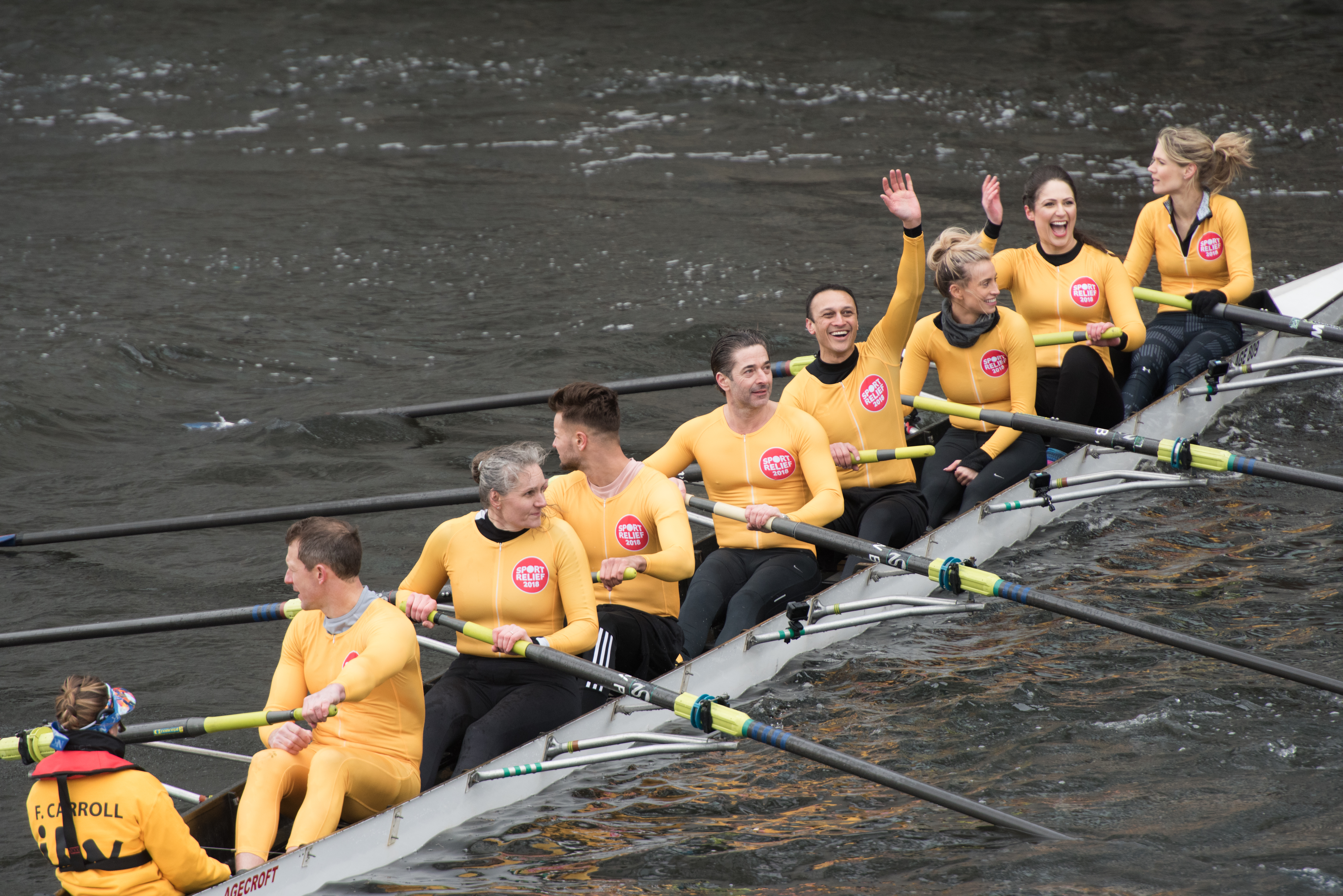 Meanwhile, team ITV's Charlotte Hawkins will be heading back to the Good Morning Britain studio empty-handed where she revealed she will have to face the wrath of the competitive Piers Morgan.
She said: "It's been such a fun day with a great atmosphere but of course I'm seriously gutted that we lost. I'm not sure which I've been dreading more, the actual race or having to now go and face Piers without the winning trophy."
Hawkins was joined by presenter Ferne McCann, Coronation Street's Nicola Thorp, Emmerdale's Chris Bisson, Benidorm's Jake Canuso and Love Island's Chris Hughes.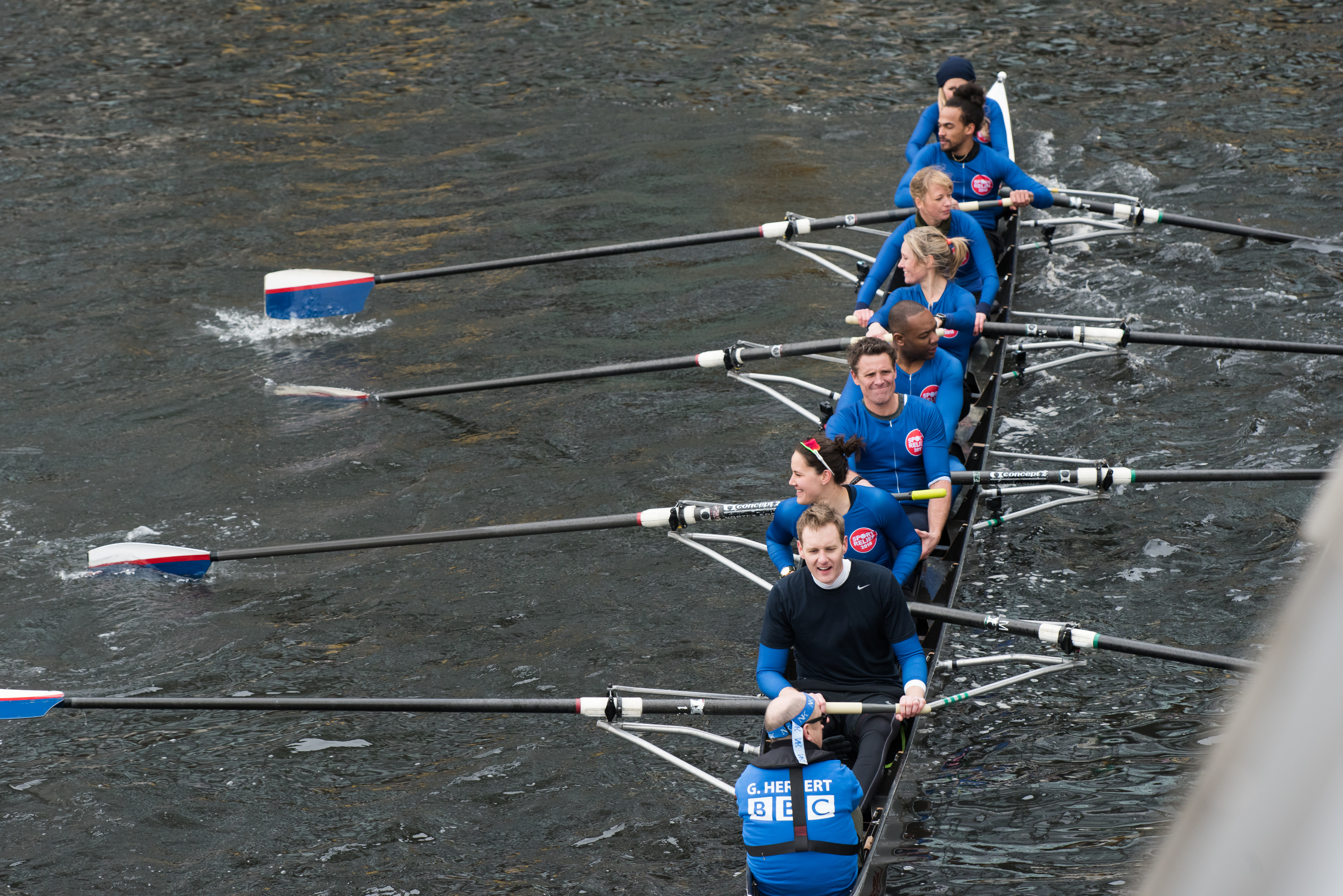 Walker said: "It's for such a great cause which is why we signed up, but ultimately both teams really wanted to win.
"So we're of course delighted to lift the trophy for team BBC and I'm happy I can show my face in the office on Monday with my head high – Louise (Minchin) would've never let me live it down otherwise."
The two teams were captained by double Olympic gold medallist James Cracknell (BBC) and two-time Olympic champion Helen Glover (ITV) while Sir Steve Redgrave was on hand to provide expert advice to the teams.
Cracknell said: "Rowing is such a tough sport and relies on total synchronisation, so to get there and do this after just a few months of training is just incredible and I couldn't be prouder of them all.
"The technique and teamwork demonstrated on the water was second to none, so a very well done to all of them."