Sky says gender representation is cause of 17.5% pay gap
Sky revealed it has a median gender pay gap of 17.5% as it said "equal pay is not the issue – gender representation is".
The company announced it is setting multiple representation targets to reach by 2020 in a bid to close the pay gap.
In a video report into gender pay, Sky said it has a mean gap of 11.5% and a mean bonus gap of 40.1%, with a median bonus gap of 37.9%.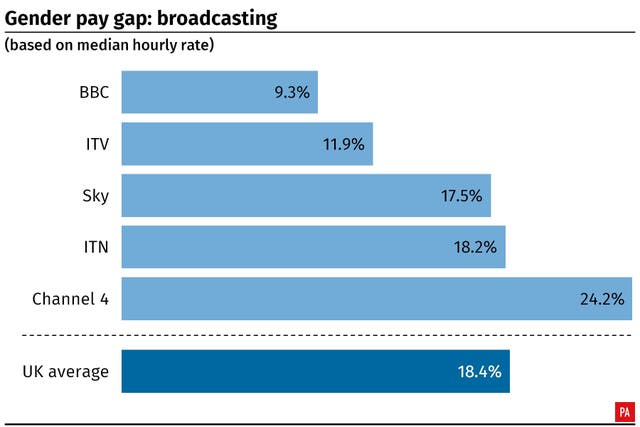 It attributed the gap to fact that there are far more men employed in the highly-paid and senior jobs.
The corporation's top two pay quartiles have the same gender split, with both made up of 73% men and 27% women, the report shows.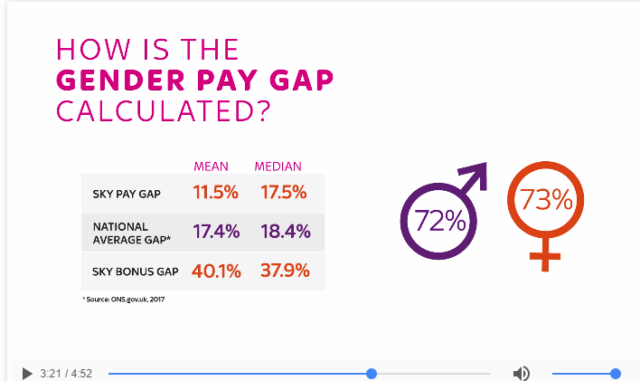 It will aim to boost representation of women in leadership from the current 39% to 50%, representation in technology from 21% to 30% and representation in home service from the current 2% to 20%.
The company's report into gender pay covers all five of its employing entities – its broadcasting and corporate teams at Sky UK Ltd, its tech and innovation teams at Sky CP Ltd, its sales and service contact centres at Sky Subscriber Services Ltd, its engineers and broadband tech teams at Sky In-Home Service Ltd and its retail teams at Sky Retail Stores Ltd.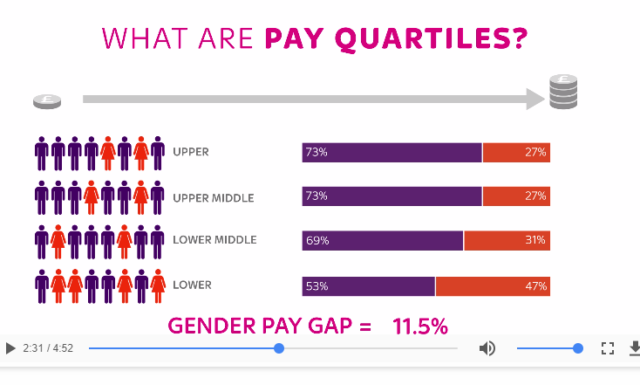 On Tuesday ITV announced it has a median gender pay gap of 11.9%.
Channel 4 has disclosed a gender pay gap of 24.2%, while ITN has a median gap of 18.2% and the BBC has a median gap of 9.3%.
Channel 5 is yet to disclose its gender pay figures but will have to do so by the end of the month.
The UK median gap is 18.4%.