Take That promise surprise appearances when The Band musical reaches London
Gary Barlow has promised Take That will put in an appearance or two when the musical featuring the group's songs arrives in the West End.
The group joined the cast of The Band on the roof of the Theatre Royal Haymarket to perform a trio of hits and release bunches of colourful balloons.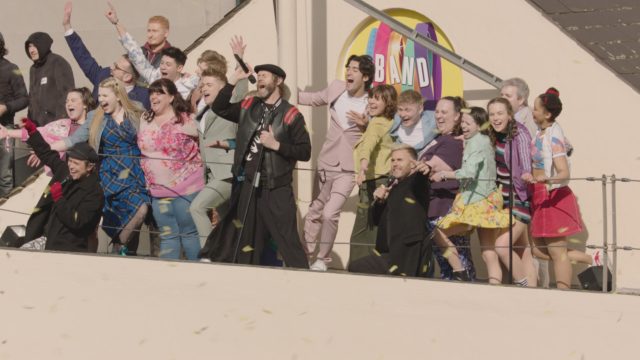 The musical, written by Tim Firth and featuring the music of Take That, follows five 16-year-old girls who are devoted to a boy band and who reunite 25 years later to try to fulfil their dream of meeting their heroes, played the the winners of the BBC talent show Let It Shine, Five To Five.
The show is on a nationwide tour before it arrives in London and Take That have already made a handful of surprise appearances at different venues since it opened at the Manchester Opera House in September 2017.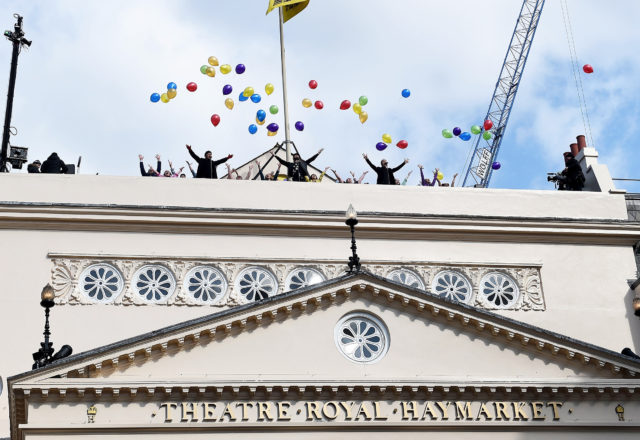 Asked if it is likely they will grace the stage at the performances in the capital, Mark Owen told the Press Association: "I think we will be here every night, bounding out on stage if we have our way.
"I will be doing valet service outside and collecting tickets."
Barlow joked: "Tickets are more expensive for the ones when we are not here," before adding: "I'm sure we will be here a couple of times."
After treating the crowd outside to renditions of Hold Up The Light, Never Forget and Shine, Owen said: "To think that after all this time that now the songs are part of a show, it's beautiful.
"I think of shows and you've got Phantom Of The Opera and all these massive wonderful shows, and to think we are doing one of them is bizarre but it's incredible.
"We've done a lot and it's wonderful to still be able to do it and to stand up in London today on a roof and people go past and wave at us, they are not sticking two fingers up at us, so that's nice.
"They are not swearing at us yet, so that's alright."
Bandmate Howard Donald said they are still as ambitious as ever and have no intention of slowing down.
He said: "The fact that this musical is on and we are still going to have a greatest hits at the end of this year, it would be quite easy to release a greatest hits and not really care about it.
"To compile a greatest hits is easy, you just stick all the songs on that and you release it but we are actually really putting a lot of effort and time into it, making the greatest hits different, different versions, new songs on it and we have actually been in the studio for the last two or three months doing it.
"We want to do promo around the world and we want to do a tour next year, a world tour, so for us it's exciting, it's a completely new thing and we are always striving to make great albums."
Barlow added: "We have always been ambitious though, when we first started, the five of us, all 20-ish, just wanting to take the world on and it's funny even this time around, as soon as we all got back together that locked in again.
"I think you've got to be, otherwise you just rest on your laurels."
The Band will run at the Theatre Royal Haymarket from December 1 to January 12 2019. Tickets are on sale now.