Moody Blues bandmate John Lodge pays tribute to Ray Thomas following his death
The Moody Blues' John Lodge has paid tribute to Ray Thomas following his death aged 76, referencing the first band they joined together by saying: "El Riot you will always be by my side."
Flautist and vocalist Thomas died suddenly last week, his record label confirmed.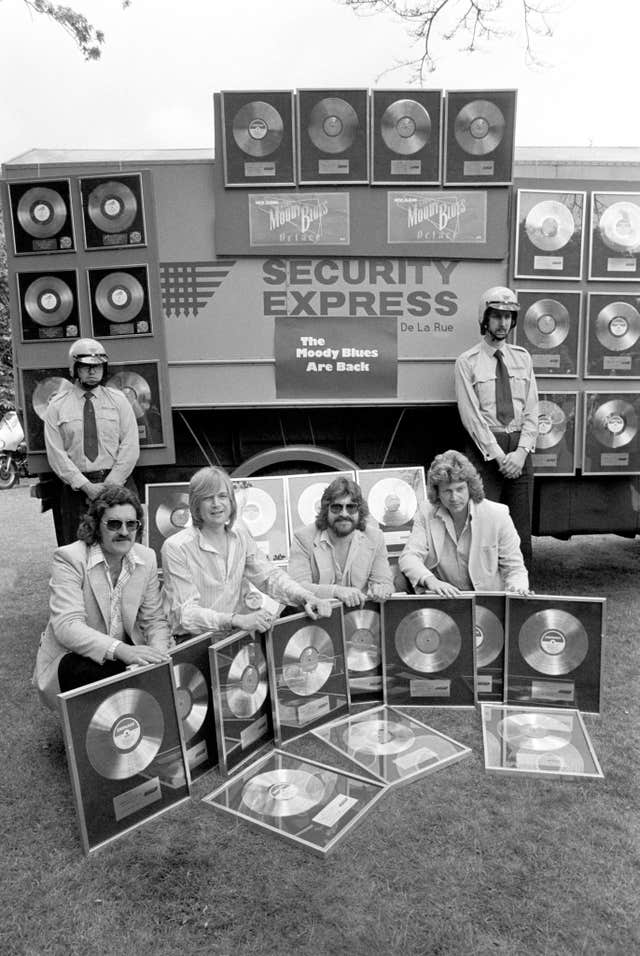 A statement said: "It is with profound sorrow and sadness that Cherry Red Records and Esoteric Recordings regret to announce that Ray Thomas, founder member, flautist and vocalist of the Moody Blues, passed away suddenly at his home in Surrey on Thursday 4th January 2018.
"We are deeply shocked by his passing and will miss his warmth, humour and kindness. It was a privilege to have known and worked with him and our thoughts are with his family and his wife Lee at this sad time."
Lodge, 72, and Thomas were band mates and friends long before the Moody Blues came about, having played together in the group formed by Thomas called El Riot and the Rebels.
Lodge said in a statement: "Ray and I have been on this magical journey through life together since we were 14… two young kids from a council estate in Erdington, Birmingham who reached for the stars…and we made it together. El Riot you will always be by my side."
Moody Blues lead singer Justin Hayward also remembered Thomas, saying: "My heartfelt condolences to Ray's family. All my thoughts are with them, and I send them my love.
"Ray was a kind, generous and 'giving' musician and friend through all those magical years for the group, and I treasure all the music we made together".
In 2014, Thomas revealed on his website that he had been diagnosed with prostate cancer.

He said he received his diagnosis in 2013, writing: "My cancer was in-operable but I have a fantastic doctor who immediately started me on a new treatment that has had 90% success rate.
"The cancer is being held in remission but I'll be receiving this treatment for the rest of my life."
Born in Stourport-on-Severn on December 29 1941, Thomas started out in blues and soul groups in the 1960s before forming the Moody Blues.
The band's hits include Go Now, Nights In White Satin and Question.
Thomas also enjoyed solo success with albums From Mighty Oaks and Hopes Wishes And Dreams.
The Moody Blues, including Thomas, were to be inducted into the Rock & Roll Hall of Fame in 2018.