Golden Globe winner Saoirse Ronan is hailed as Ireland's Meryl Streep
She is Ireland's woman of the moment – even being hailed the country's very own Meryl Streep.
Saoirse Ronan's Golden Globes success has catapulted her among Hollywood royalty.
Irish stand-up comedian and actress Deirdre O'Kane was one of the first to congratulate her fellow countrywoman on her gong.
"Over the moon about Saoirse Ronan's golden globe… she is our Meryl Streep, a HUGE talent and a beautiful human being, that's all.." she tweeted.
Ireland's Culture Minister Josepha Madigan said she was delighted for the 23-year-old Carlow woman.
The Fine Gael TD also praised Irish writer-director Martin McDonagh on his Golden Globe win.
"Saoirse Ronan and Martin McDonagh are both wonderfully charismatic people and their success in winning Golden Globes, which are such significant international awards, are indicative of their immense talent and versatility as artists.
"I would like to send my best wishes to both on their success and I am sure their personal achievements last night will be welcomed by all in the Irish film industry," the minister said.
The small national school in the village of Ardattin in Co Carlow, where Ronan studied as a young girl, suddenly became the focus of the media on Monday.
Principal Laura Vance was inundated with calls about the school's most famous ex-pupil.
It was here at the rural school that a young Ronan juggled her studies with her television and film work.
Her mother and father, Monica and Paul Ronan, both from Dublin, had returned to live in the area when Ronan was three, after 11 years living in New York.
Her first acting job was on RTE's The Clinic, which also starred her father, when she was just nine.
A part in the TV series Proof followed, before she was cast in the Michelle Pfeiffer movie I Could Never Be Your Woman.
By the age of 13 she was nominated for an Oscar in the best supporting actress category for her role in the film Atonement.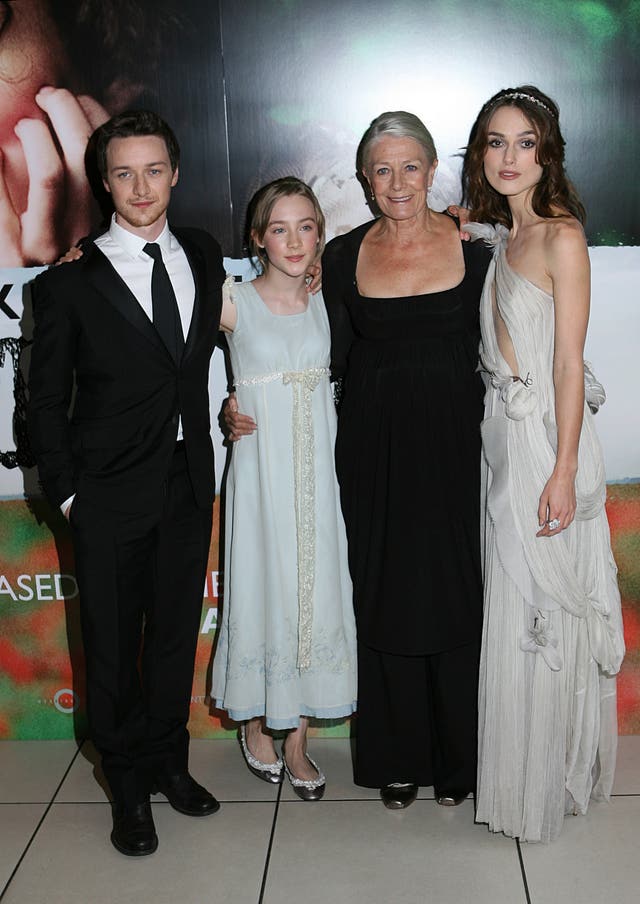 She then played a child assassin in Hanna and a pastry chef who helps break a man out of prison in The Grand Budapest Hotel.
She earned her second Oscar nomination for her role as an Irish immigrant who makes her way to 1950s New York in Brooklyn.
The 23-year-old finally won her gong on Sunday night for her role in the coming-of-age comedy-drama Lady Bird, leading to floods of tributes to "Ireland's leading lady".
Tourism Ireland Tweeted: "Congrats to Ireland's leading lady, Saoirse Ronan, on her #GoldenGlobe win for her role in the movie Lady Bird! Martin McDonagh's film, Three Billboards Outside Ebbing, Missouri, won a whopping four awards, including Best Motion Picture – Drama!"
The Irish Embassy in the US also Tweeted: "Many congrats to Saoirse Ronan for #GoldenGlobes award for best actress for #LadyBird!"