Nick Hewer: I turned down Strictly because I can't wear those outfits
Nick Hewer has revealed he turned down Strictly Come Dancing because of its flimsy wardrobe.
The Countdown host, who is fronting a campaign for UK charity Street Child, was approached by the BBC One show to join its celebrity line-up.
But the 73-year-old told the Press Association: "I said 'Quite frankly, I'd prefer to undergo a three-month course of root canal treatment.'
"I've been to see the show live and it's brilliant, the effort and athleticism of it is beyond me."
But he added: "I wouldn't last a minute. It's incredible."
Hewer said it was not the daunting athleticism of the routines that prompted him to decline the offer of joining the ballroom dancing show.
"I didn't want to be stitched into a yellow satin shirt, which is what tends to happen," he said.
One show the presenter is "devoted to" and "loves" is his Channel 4 series Countdown.
"It's an absolute institution. It rolls on and it's as solid as a rock. We're very proud of it. It's very worthwhile, decent. It's not flashy, it's not extravagant, there are no big-money prizes, people aren't shouting, it's quite a cerebral thing," he said.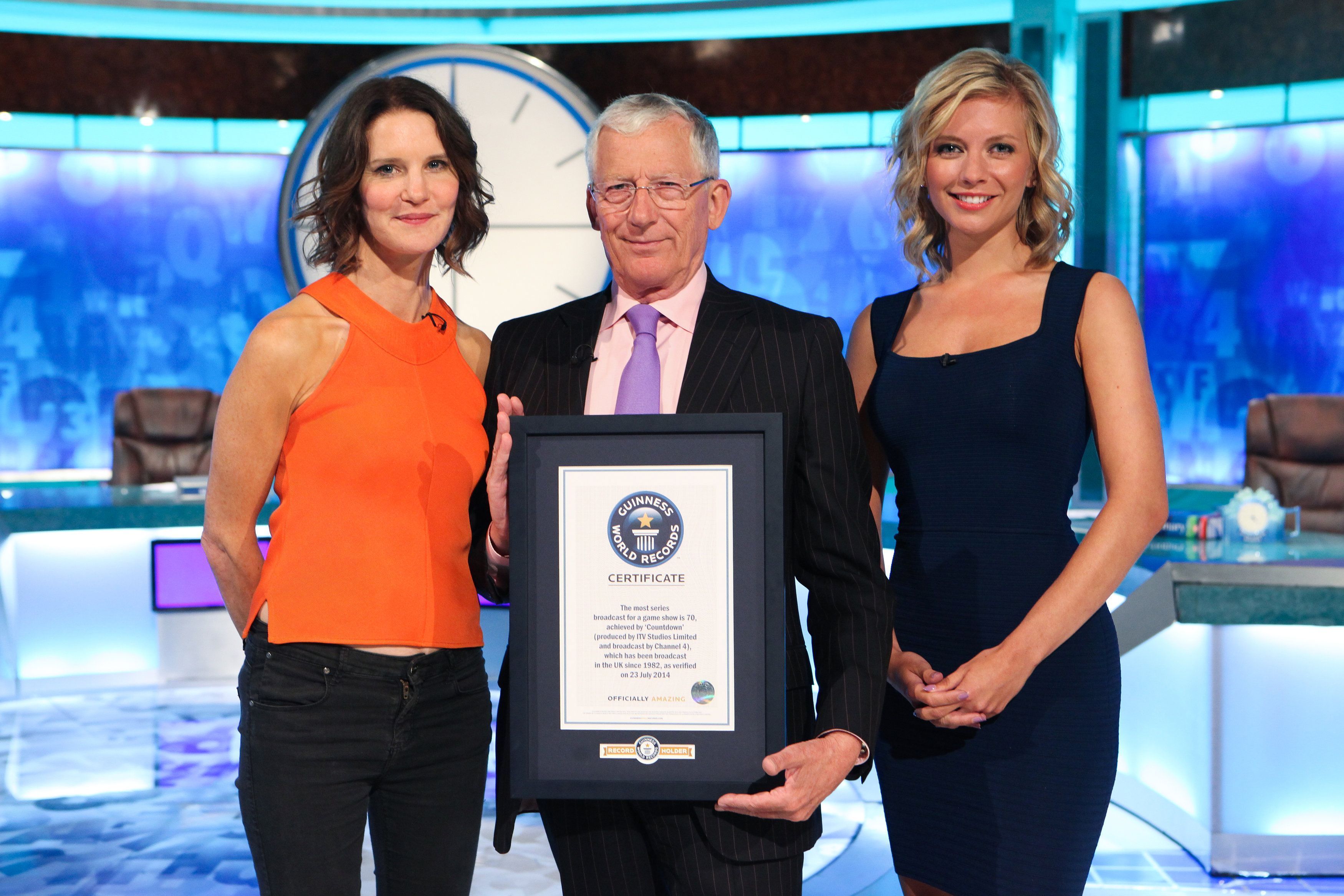 "Everybody has watched it at one point or another in their life. Children bouncing on their mum's lap coming back from school, students watching, then people go off to work and don't watch it, then when they retire they watch it, so it's wonderful.
"I'm devoted to Countdown. It's a slick machine. We're so well oiled."
And he said of his former show The Apprentice: "I had lunch with Alan Sugar the other week. He's still as keen on it as he ever was."
Hewer is supporting Street Child's Right To Learn appeal, which aims to raise a minimum of £1 million to help 10,000 vulnerable children in West Africa go to school.
War, the Ebola outbreak and widespread poverty have resulted in an education crisis.
The charity said the UK Government will match all donations, pound for pound, until February 15.
"Everything we raise is being doubled by the Government, which is terrific," Hewer said.
"Get on to the Street Child website and donate … Christmas is a time for giving, it's also a time for children."
Nick Hewer is supporting Street Child's Right To Learn Appeal which aims to raise a minimum of £1 million to help 10,000 vulnerable children in West Africa to go to school. To donate visit www.street-child.co.uk/right-to-learn