Kasabian and Courteeners to play Teenage Cancer Trust show
Indie rockers Kasabian will take to the stage at London's Royal Albert Hall for a special charity concert in 2018.
They will be joined by Manchester group The Courteeners for the 18th year of concerts at the world famous venue in support of the Teenage Cancer Trust.
It's Kasabian's fourth appearance at the annual charity concerts, which were launched by The Who's Roger Daltrey in 2000 and have raised more than £27 million for young people with cancer.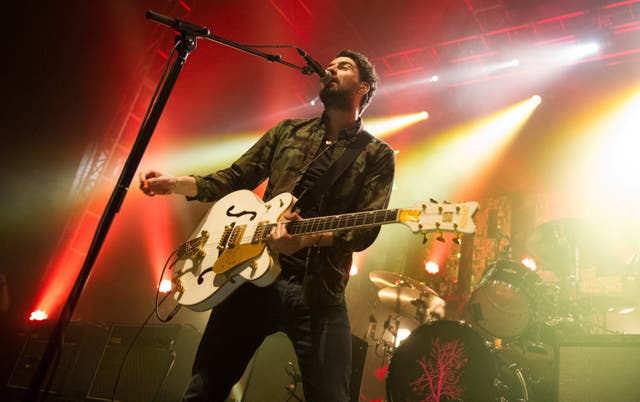 The Courteeners are set to perform their debut album, St Jude, in a headline slot on Friday March 23, while Kasabian will take to the stage one day later.
The Leicester rockers' frontman Tom Meighan said: "We love playing the Royal Albert Hall for the Teenage Cancer Trust.
"It is a show we have come back to throughout our career for the special atmosphere and the amazing cause. Our fans love it and we do too, it will be a highlight of 2018 for us."
Courteeners frontman Liam Fray said: "It's a great honour and privilege to perform for such a brilliant charity at such a legendary venue.
"This will be the first and last time we'll ever perform our debut album St Jude in full in London and we're really pleased to be doing it for such a great cause."
Last year's concerts saw performances from Ed Sheeran, Olly Murs, Paul Weller, Noel Gallagher and The Who.
Tickets for the gigs go on sale on Friday December 15.