Children are mollycoddled, says Ben Fogle as he prepares to climb Everest
Ben Fogle has said society today avoids risk and "mollycoddles" children, as he prepares to attempt to climb Mount Everest.
The adventurer will start the climb in April 2018 alongside Olympic cyclist Victoria Pendleton.
The pair will take on the Earth's highest mountain for the British Red Cross, and hope to highlight the environmental challenges mountains face.
Fogle told the Press Association: "I am a firm believer that we have, as a society, almost made risk an extinct word.
"We are terrified of it, we shy away from it. We tend to mollycoddle our children."
Fogle said he is aware of the dangers of Everest, which has seen many fatalities, but added that it's important not to "shy away" from adventure.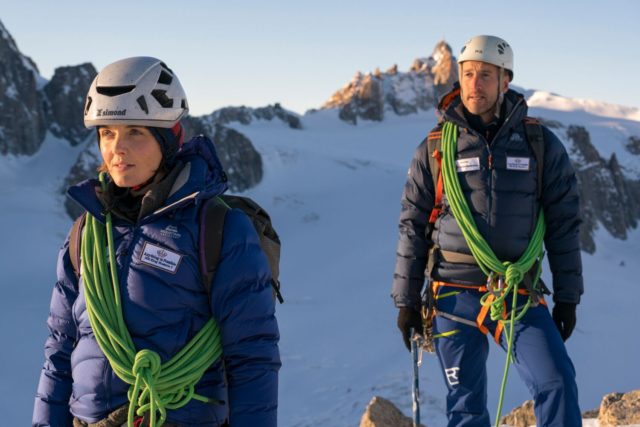 He said: "I am a father, I have two children, and I think part of those parental responsibilities are to inspire your children and to share with them opportunities and experiences."
He said as a new parent he "shied away" from adventure, but added: "I think, as the children grow up, you want to be an inspiring influence on their life."
The broadcaster said that, while climbing Everest would be the pinnacle of his career, he has achieved so much already that getting to the top is not the be-all and end-all.
Pendleton told the Press Association: "I believe in fate and what will be will be. I feel like it's something that I want to do, I want to attempt.
"Whether it happens or not I don't know, whether we get there and weather conditions aren't suitable.
"We are not going to be ego-driven and get summit-crazy about getting up there but we both want to give it our best shot."
Fogle said it was his "lifelong dream" to climb the mountain, but added: "It's not the summit that I am doing this for, it's not for the glory, it's for the journey."
As well as being an Olympic cyclist, Pendleton has competed as a jockey, and appeared on Strictly Come Dancing.
She said climbing Everest appealed to her as she likes focusing on long-term goals.
The pair happened to be sitting next to each other at a function when they met and realised that climbing the mountain was something they would both love to do, she added.
The project has been "made possible" by HRH Princess Haya Bint Al Hussein, in memory of her late father, King Hussein of Jordan, Fogle said.