EastEnders star Jessie Wallace 'shaken' after pub melee
EastEnders actress Jessie Wallace was left shaken after fans launched glasses at her during a pub melee.
The 46-year-old soap star was in The Partridge pub in Bromley, south-east London, on Thursday night when a fight broke out after she refused to pose for photographs.
Police were called after two men started shouting and throwing the glasses at the actress, who was drenched in alcohol but escaped unharmed, an eyewitness said.
The former Queen Vic landlady is currently playing the Wicked Queen in the production of Snow White at Bromley's Churchill Theatre.
Actor Jason Sutton, who is also appearing in the production, had his head split open when he was punched during the fracas, according to journalist Lesley Ashmall, who was drinking in the pub.
Ms Ashmall told the Press Association: "It was a nice festive atmosphere but these two blokes stood up and started shouting and throwing glasses.
"She (Wallace) told me they had been asking her for a photo and she said no because they were too drunk.
"They broke about six glasses, then they lamped the guy who is playing Nurse Nancy in the panto … he's only a small guy."
"He's going to have a real shiner," she added.
The two men then fled, Ms Ashmall said.
Wallace's manager, Phil Dale, said in a statement: "Although very shaken by the intrusion into her private time with her family and friends, Jessie is looking forward to being back on stage today."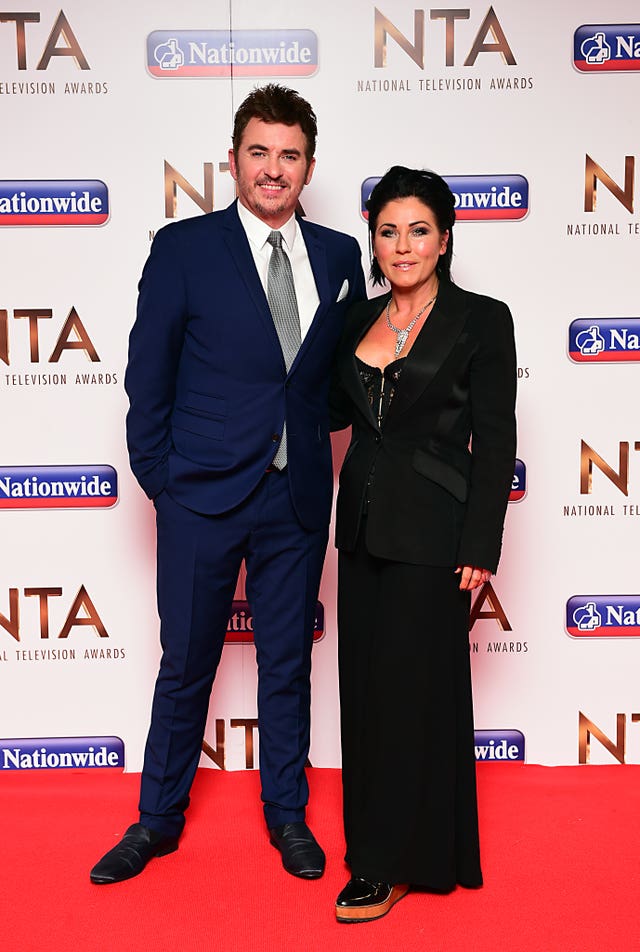 Ms Ashmall posted on Twitter: "Interesting evening in Bromley pub. 2 men attacked @JessieWallaceUK and her friends: unprovoked. She's in panto here. Men fled."
Police said they were called at around 8.20pm on Thursday to reports of a fight and found a 49-year-old man suffering from a facial injury.
They said no arrests had been made and inquiries continue.
A spokesman for the pub said they were unable to comment.