'Cassidy-mania' gripped teens when singer visited UK in 1970s
David Cassidy invoked mass hysteria when he visited the UK in 1974 for a string of concert shows.
The US singer and 1970s teen heartthrob, who has died aged 67, had the kind of fame that could be likened to modern sensations One Direction and Justin Bieber, but at a time long before social media and the internet could lend a helping hand.
He was armed with singing and acting talent and a handsomely androgynous face, and earned himself a huge teen following all over the world, from his home country to the UK and Australia and beyond.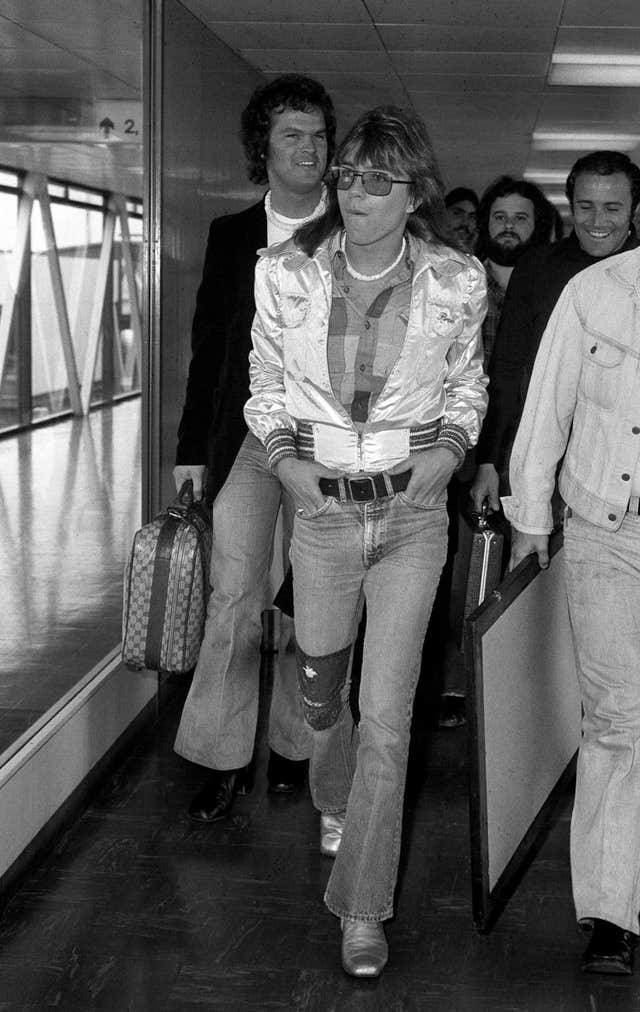 "Cassidy-mania" – comparable to the Beatlemania phenomenon years earlier – in the UK reached fever pitch when he touched down in London in May 1974, a few years after he had gained international success from US musical sitcom The Partridge Family.
The young icon drew enormous crowds of adolescent fans, mimicking the hordes of admirers that would follow him around in his home country, when he landed in the capital.
Cassidy was splashed across the newspapers along with pictures of his mob of devotees clamouring around him, from his arrival at Heathrow Airport to an appearance at the London Studios TV headquarters, his fans holding up posters eagerly declaring their love to catch his eye.
He took to the stage at concerts in London, Glasgow and Manchester during his highly publicised visit.
But the hype became all too much during his penultimate UK show in London when hundreds of revellers were injured during a stampede to the stage.
Around 800 were hurt, and 30 were taken to hospital as a result of the crush at the White City Stadium.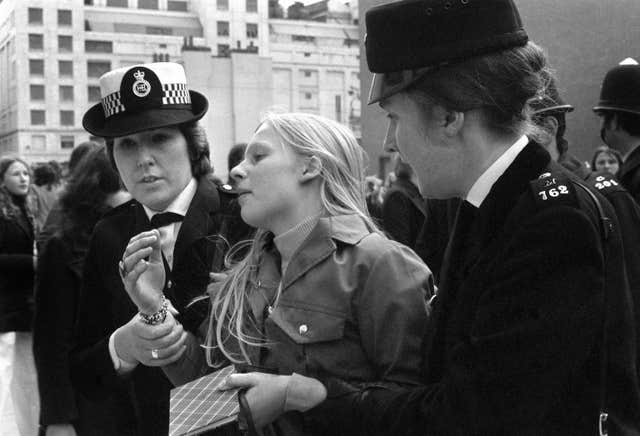 Tragedy hit when one young girl who had been treated in hospital, 14-year-old Bernadette Whelan, died from cardiac arrest just a few days after the gig, due to suffering from a pre-existing condition.
What would turn out to be Cassidy's final show a few days later saw fewer than half of the 20,000 expected fans turn up, over fears for their safety.
The incident deeply affected Cassidy, who soon quit performing and then receded from the teen idol limelight that had defined his life for the first half of his 20s.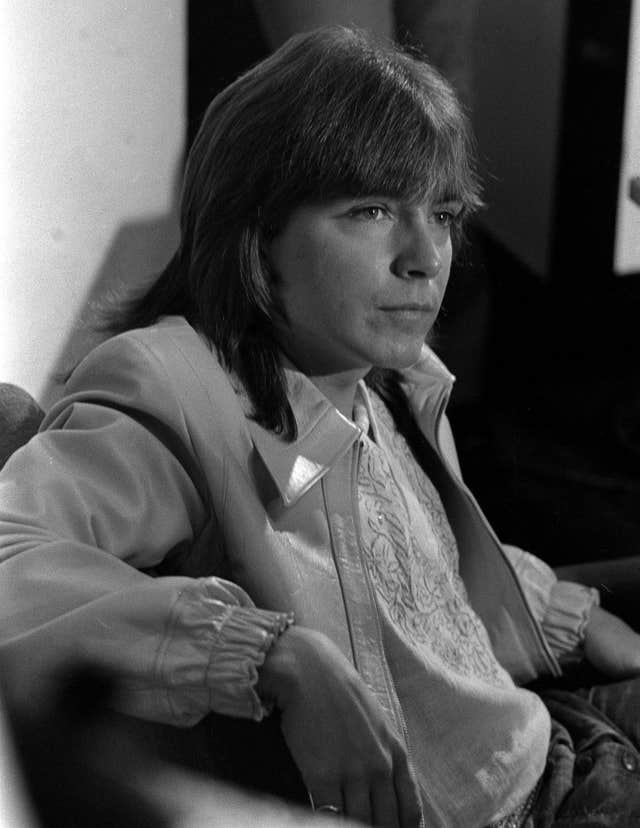 After first finding fame at age 20 in The Partridge Family as Keith Partridge in 1970, Cassidy had been catapulted into the showbiz stratosphere in the US.
Within two years he was one of the biggest celebrity imports for British teens.
Cassidy had managed to encapsulate a wholesome persona – he was the ultimate teen dream with his good looks, pop-tastic image and chart-friendly tunes that translated from the US to the UK with ease.
Between 1972 and 1974, Cassidy scored seven top 20 singles in the UK, including number one hits How Can I Be Sure and Daydreamer/The Puppy Song, and his third album in 1973 – Dreams Are Nuthin' More Than Wishes – was a number one hit.
In the five years that Cassidy was considered one of the world's most famous stars, membership in his official fan club exceeded that of the Beatles, as well as Elvis Presley.