British music stars herald return of MTV EMAs to London
British music stars have heralded the MTV's Europe Music Awards return to London for the first time in more than 20 years.
Rappers Krept & Konan, singer-songwriter James Bay and pop star Pixie Lott said it was fitting that first EMAs in London since 1996 came at a time when British music was enjoying success across the world.
Walking the red carpet ahead of the event at The SSE Wembley Arena – where British stars such as Stormzy, Clean Bandit and Liam Payne were performing – Lott said: "The whole world knows great music comes out of Britain and I guess maybe that's why they decided to do it here.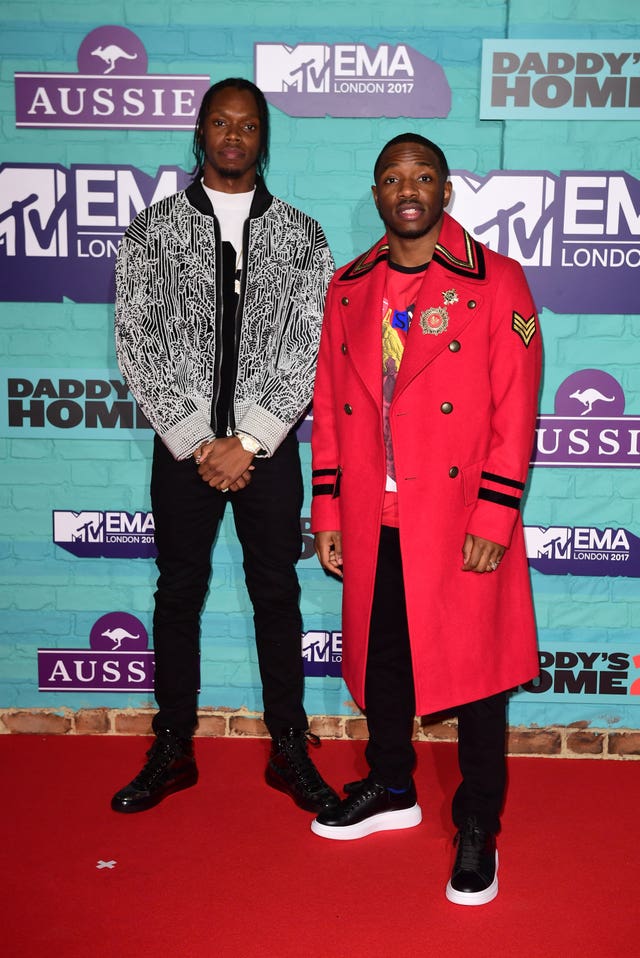 "I'm always up for people celebrating amazing music and amazing artists, and what better place to do it than in London because we have some amazing talent here."
Ed Sheeran is among the nominees for best artist, while fellow Brits Coldplay and Dua Lipa are also up for awards.
London duo Krept & Konan said it was "only right" the event had returned to the capital, while Bay praised rapper Stormzy for helping Britain flaunt their musical prowess to the rest of the world.
The Hold Back The River singer said: "I think British music for the last five years has been going strong and in the recent year or two … people like Stormzy come through then you're like yeah we're alright, we're gonna be just fine.
"It's a very exciting time."
He added: "To be part of the British wave, it's an honour, it's very special."
Hosted by pop singer Rita Ora, the event was also attended by London mayor Sadiq Khan – who helped bring the EMAs to the capital as part of his LondonIsOpen campaign.
During his performance of hit single Big For Your Boots, Stormzy told the crowd: "This is London, this is your city."