Vince Vaughn: Return to boxing helped with hardman role
Vince Vaughn has said his extreme makeover for his new thriller helped transport him into his latest role as an incarcerated drug runner.
The star bulked up, adopted a southern accent, shaved his head and had a crucifix temporarily tattooed on the back of his skull for his part in Brawl In Cell Block 99, a major departure from the comedies he is famous for.
He told the Press Association: "I had to lift in a way where I got stronger, as a guy who works and is blue collar.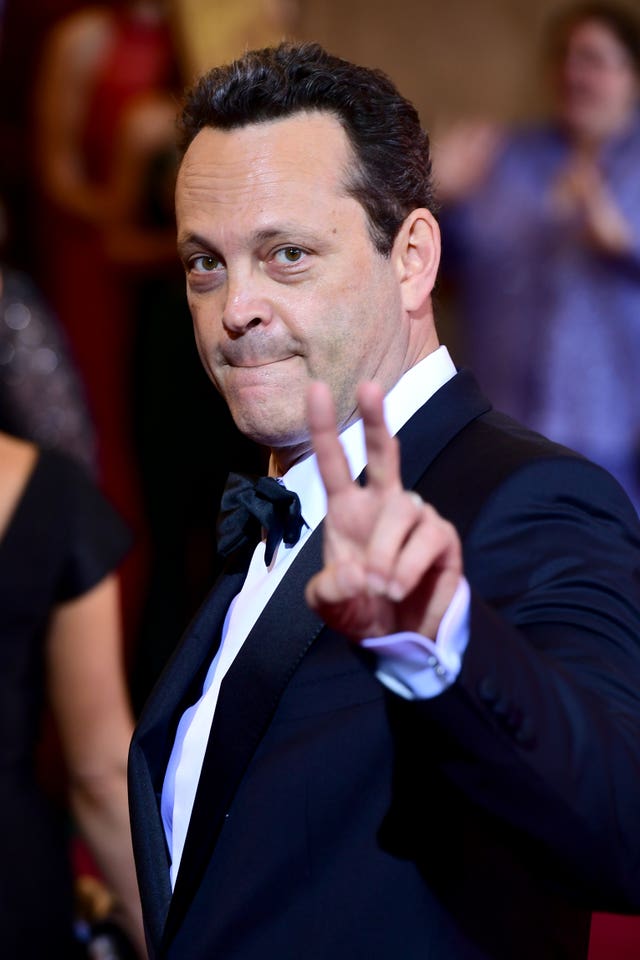 "So I sort of lifted for strength. I had wrestled competitively when I was younger and I had boxed on and off in my life, so I just started to lift a little bit for strength and then I began to box again and just get comfortable with movements and doing things.
"I had boxed since I was 16 so I was able to get comfortable with those movements so that when I came in physically I was in the right shape.
"Where the accent was concerned, I have relatives who are from the south and I'm comfortable in that environment – but I did work with a dialect coach and just made sure we were very prepared."
The film sees Vaughn play a man forced into a string of bone-crushingly violent altercations in prison to save the lives of his wife and unborn child, and the actor said director S Craig Zahler, who is also responsible for cult film Bone Tomahawk, was instrumental in helping him get into character.
He said: "Craig had such great taste and such specifics, he wrote a whole bio for the backstory of the character so I leaned on him tremendously, everything from fighting and responding and coming up with unique specifics for this character for how he responded to things, to character moments.
"His taste is magnificent. Talking about the pain and the hurt and the rage that is in the character and understanding when that comes out, when you fight against it, a lot of that construct is really Craig's."
He continued: "When you're doing something like this the fight scenes are so choreographed, they are so complex, the emotional demands are high, that you are really just in it and invested in it.
"It was kind of a sprint, we shot in 25 days, which is very short and we were just all in committed and on the ride of it and it wasn't until afterwards where you come out of it.
"It was very rewarding to put myself in this head space, in this character."
Brawl In Cell Block 99 is released in cinemas and in the Sky store on October 20.