Hillary Clinton suffers broken toe on UK tour
Hillary Clinton was delayed arriving for the filming of The Graham Norton Show due to a broken toe, the Press Association can exclusively reveal.
The former US presidential candidate arrived for the recording of Norton's BBC One show wearing a surgical boot.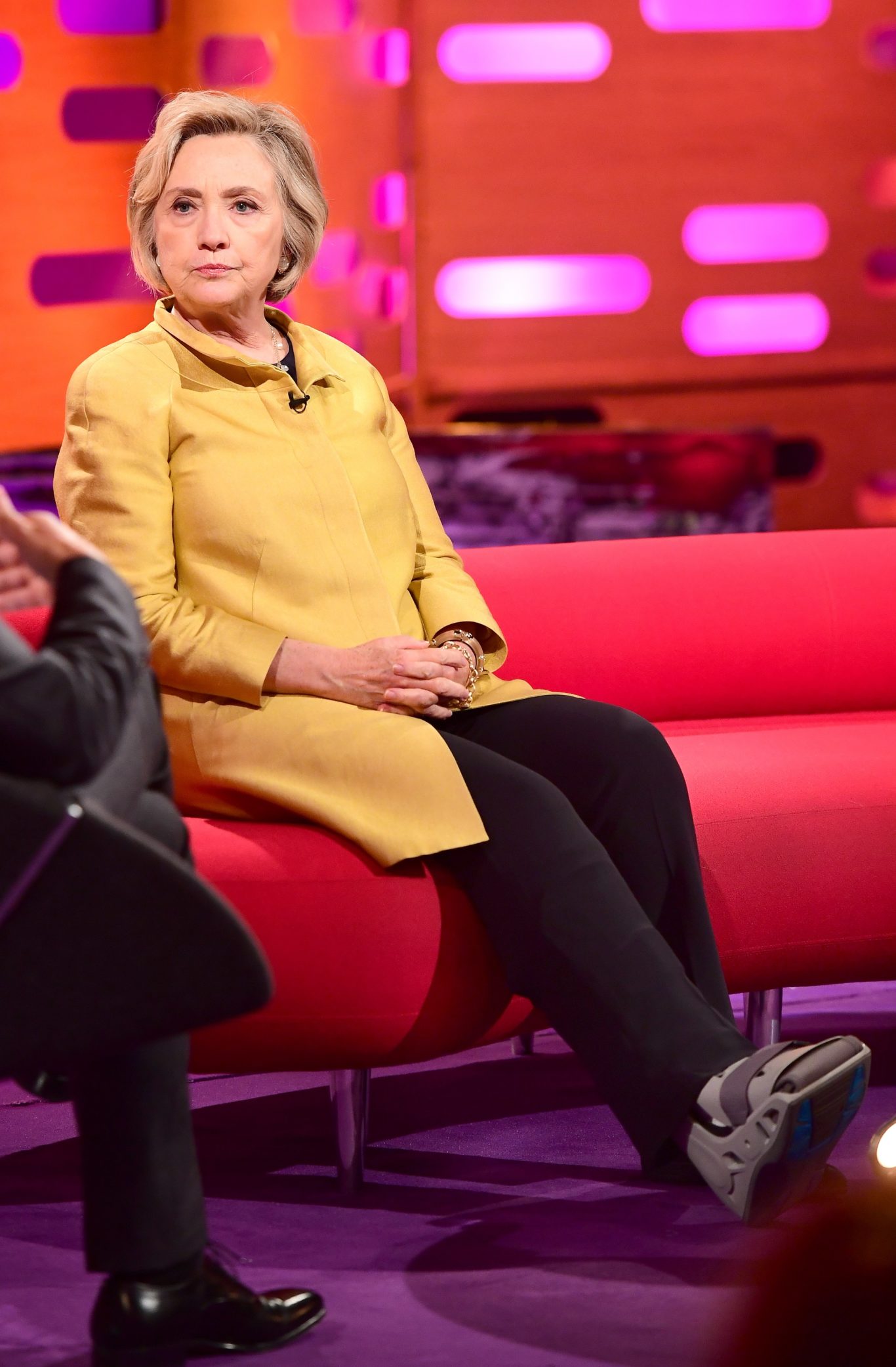 She said: "I was running down the stairs in heels with a cup of coffee in hand, I was talking over my shoulder and my heel caught and I fell backwards.
"I tried to get up and it really hurt. I've broken my toe. I've received excellent care from your excellent health service."
Mrs Clinton has been in the UK promoting her memoirs, What Happened, which documents her shock defeat in the US election.
Her full interview will air this Friday on The Graham Norton Show at 10:35 pm