Nicole Kidman: We've shined a light on domestic abuse
Hollywood star Nicole Kidman spoke out about the "insidious disease" of domestic abuse as she collected her Emmy.
Kidman, 50, won a leading actress trophy for her role in Big Little Lies, the US drama which explores the issue.
In a speech at the Emmys in Los Angeles, Kidman said that domestic abuse was more prevalent than people realise.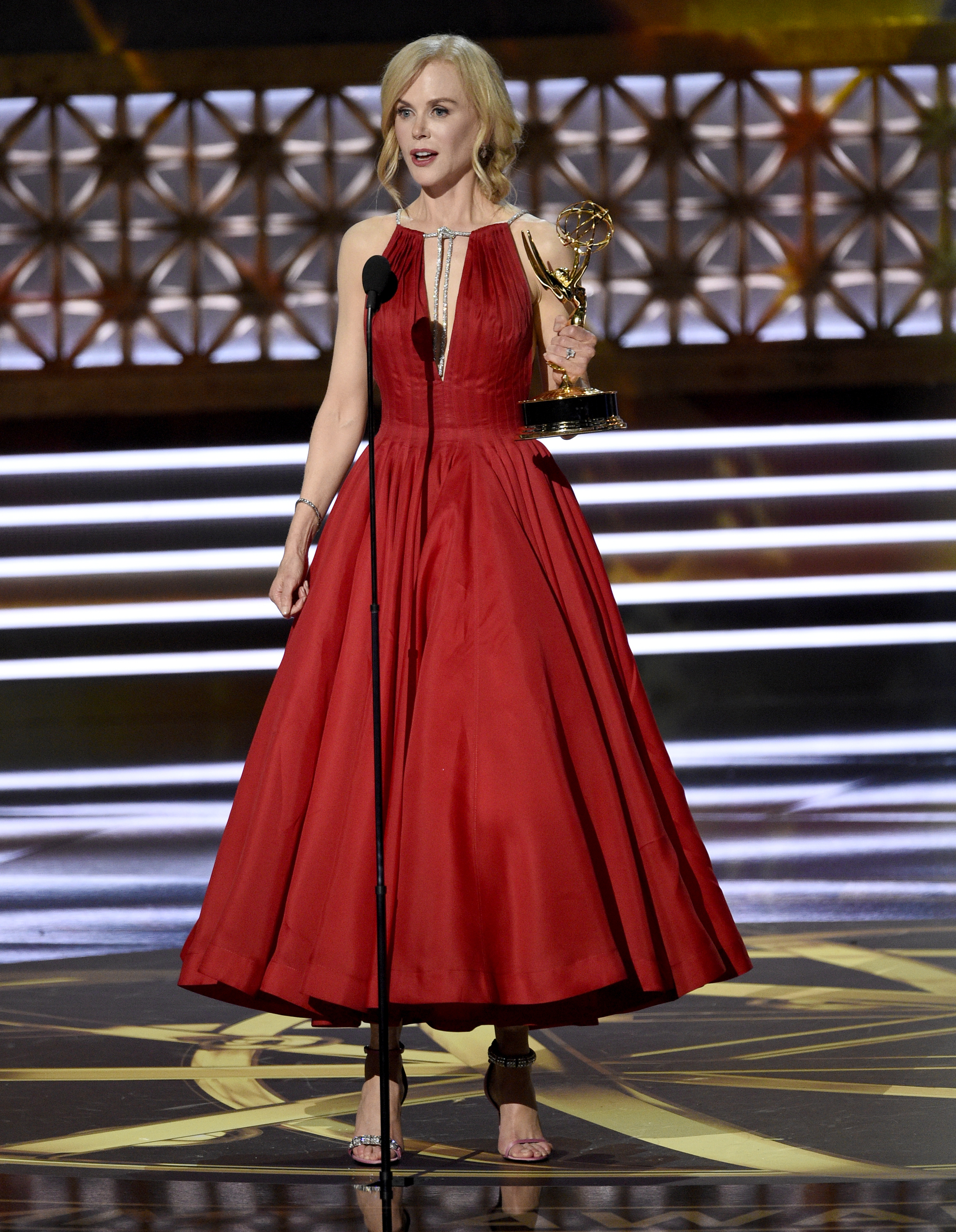 "We've shone a light on domestic abuse," she said of the drama, about three mothers whose seemingly perfect lives unravel.
"It is a complicated, insidious disease. It exists far more than we allow ourselves to know.
"It is filled with shame and secrecy. And by you acknowledging me with this award, it shines a light on it even more," Kidman said.
She thanked her husband, singer Keith Urban, and young children for giving her the time to pursue her screen career.
"I also am a mother and a wife. I have two little girls, Sunday and Faith, and my darling Keith, who I ask to help me pursue this artistic path and they have to sacrifice so much for it," an emotional Kidman said.
"So this is yours. I want my little girls to have this on their shelf and to look at it and go, 'Every time my momma didn't put me to bed, it's because of this. I got something'.
"But also I want them to know that sometimes when you're acting, you get a chance to bring a bigger message, and this is their contribution and your contribution."
Big Little Lies won several gongs, including for outstanding limited series, at the 69th Primetime Emmy Awards.