The Mighty what? Paul Hollywood's Boosh confession to Jonathan Ross
Paul Hollywood has revealed Noel Fielding's The Mighty Boosh was not on his radar because he's "slightly too old for it".
The Great British Bake Off judge said after working with Fielding he went home and "watched a couple" and "actually really loved it".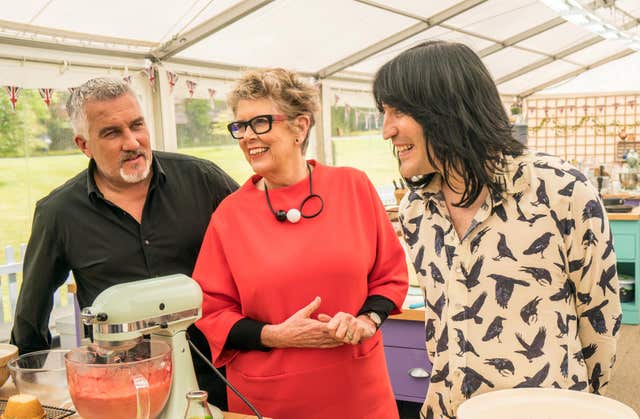 Hollywood, 51, and Fielding, 44 – who co-hosts the Channel 4 baking series with Sandi Toksvig, spoke about the new iteration of Bake Off on ITV's The Jonathan Ross show.
Judge Hollywood said: "I sort of missed The Mighty Boosh. I'd heard of it, obviously. We met at a photo shoot just outside London and I went back and I watched a couple of The Mighty Boosh and actually I really loved it.
"It was one of those things, it did miss me. I was slightly too old for it. (Noel's) cool. The funniest thing is my lad came to set, he's been to all the Bake Offs, he was more excited about coming this year to meet Noel because Noel's cool he said. That's it, he's cool."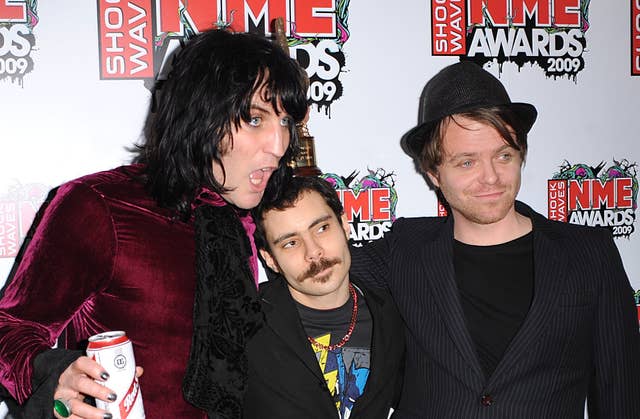 The Mighty Boosh featured Fielding, Julian Barratt and a handful of other comedians and became a cult hit when it moved from being a theatre show to a television series.
Hollywood also revealed he had been in touch with his former judging partner Mary Berry, who opted not to move with the series from the BBC to its new home on Channel 4.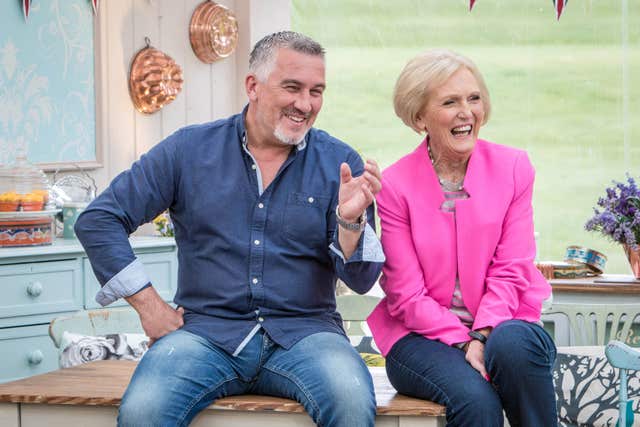 He said: "We've swapped texts and emails occasionally. We were meant to meet, I was at Chatsworth a couple of weeks ago doing a demonstration, Mary was doing, I think the Saturday or the Sunday, and I was doing the day before and we just missed each other by about half an hour. We do sort of text and email each other."
Asked if Berry had commented on the new show, Hollywood said "not directly", but added that Berry had told him "look after" new judge Prue Leith.
Fielding spoke about doing a "chemistry test" with Toksvig to see if they would work as an on-screen presenting duo.
He said: "We just knew immediately we loved each other – straight away. We made love immediately. And she's a lesbian so it's quite something. And I'm a lesbian so it was just ridiculous."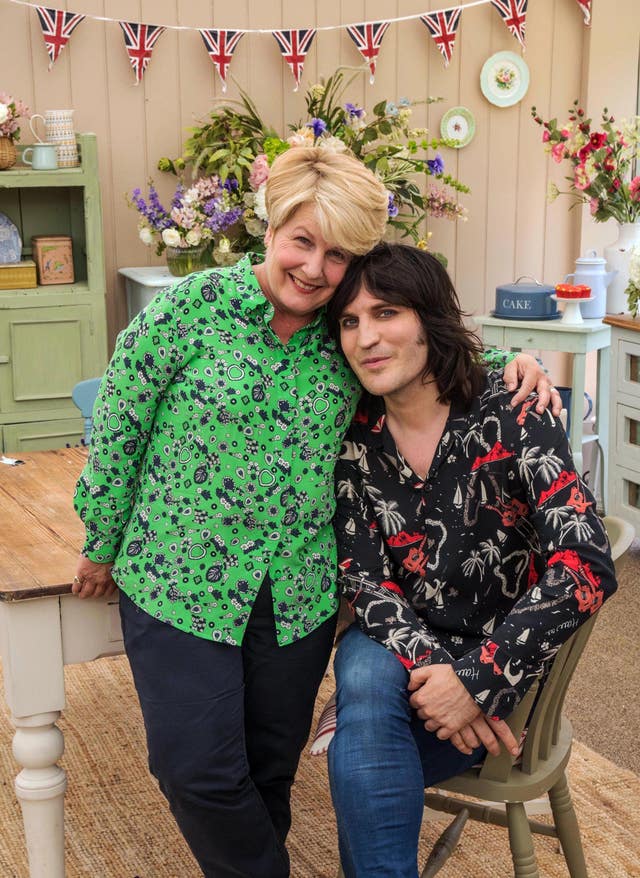 The TV star and comedian said telling people they were being booted off was "awful".
"It's difficult, Sandi gets quite upset. I'm quite cold inside. I'm already dead, so there's only a certain amount of emotion I can spew out," he explained.
Both he and Hollywood confessed to knowing who the winner was, but Hollywood responded to prodding from Ross saying: "Come on, my own mother doesn't know!"
He did reveal his thoughts on this year's final, saying it "was the best tasting final we've ever had. It is amazing. We all got emotional".
The Jonathan Ross Show airs tonight on ITV at 9:15pm