Peep Show was 'almost too tragic to be funny' by the end, say Mitchell and Webb
David Mitchell and Robert Webb have described how their characters in their new comedy are more "age appropriate" than their famous Peep Show roles.
The actors return to TV screens together this week on Channel 4's Back, a dark sitcom written specifically for the duo by Simon Blackwell.
Back follows Stephen (Mitchell) taking over his family's pub after his father dies, just as his estranged foster-brother Andrew (Webb) turns up out of the blue.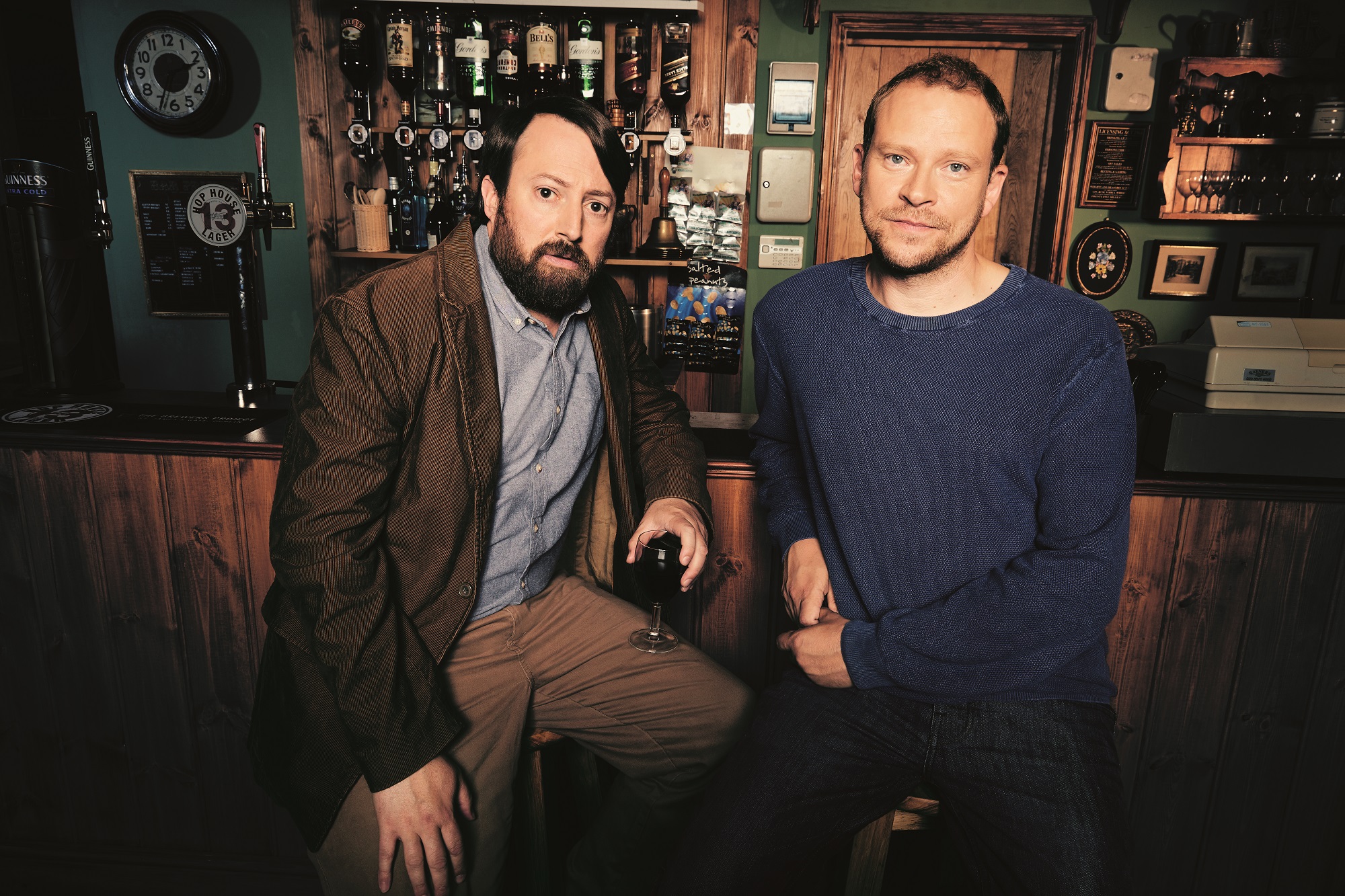 The pair said they wanted the show to be distinct from cult sitcom Peep Show, which finished in 2015 as their characters, Mark Corrigan and Jeremy "Jez" Usborne, hit middle age.
"In the last series of Peep Show it was acknowledged that Jeremy turned 40", said 44-year-old Webb. "There was still a sense that this used to be a show about people in their late 20s sharing a flat, and by the end it was almost too tragic to be funny.
"That last series was one of my favourites but it just becomes a different joke, it's a different show, because they're moving to middle age."
However, both Mitchell and Webb, who met while studying at Cambridge University, are aware of the difficulties they may face in differentiating from their Peep Show characters.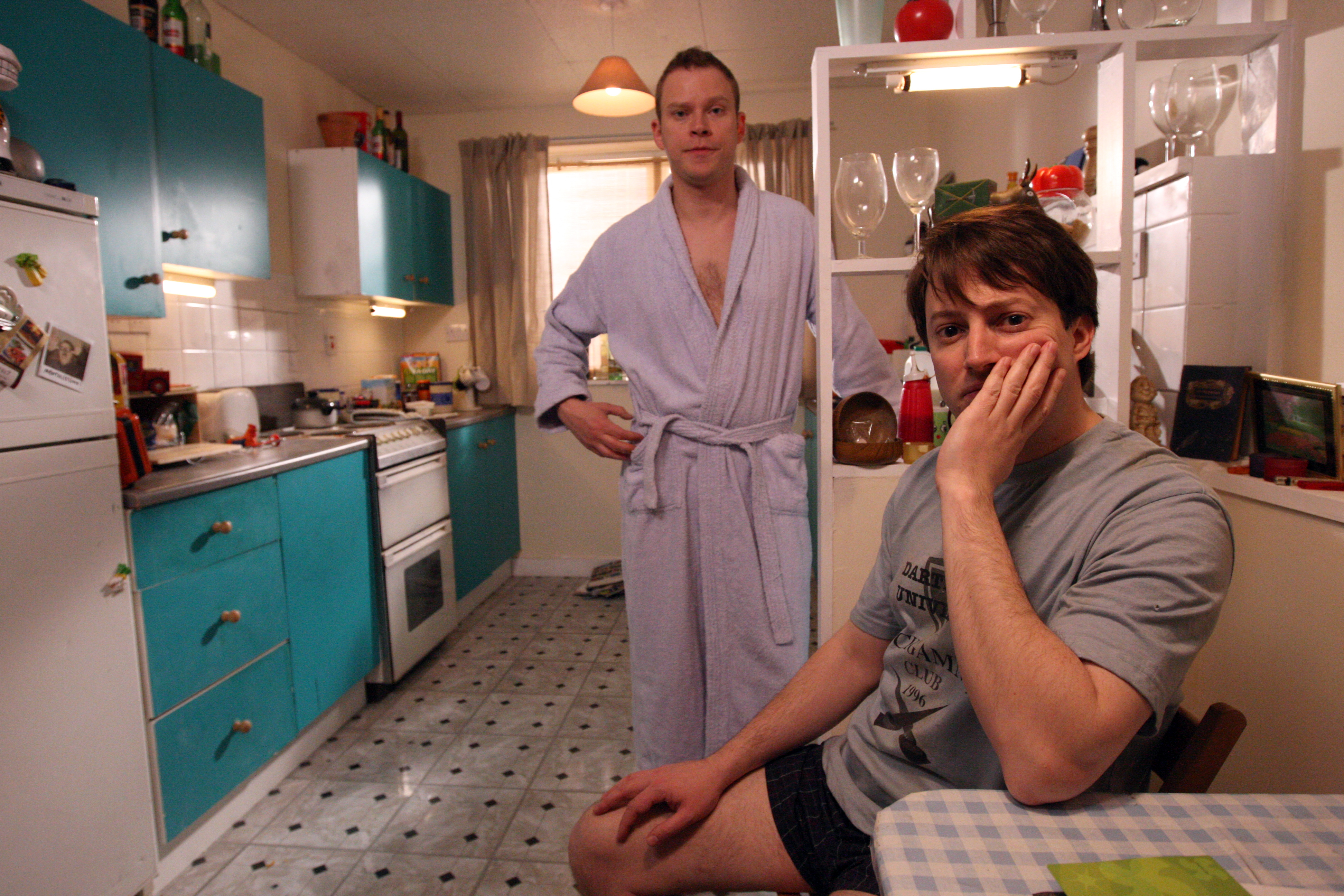 "Certainly in the kind of sarcastic dismissal of things, there are similarities between Stephen in Back and Mark in Peep Show," said Mitchell, 43. "Mark is a nastier and stronger person than Stephen is – he's really a defeated figure. But they both express themselves forcibly sometimes.
"But, candidly, that's what I've done on TV and people have laughed at. And I don't want to stop doing that just to… you know, I'm not going to suddenly be a kind of rubber-faced mime artist."
Webb agreed: "Similarly, I didn't want to play Andrew as a one-legged Geordie.
"If you've been watched for 12 years playing one character, then there's only so much change the audience will actually accept."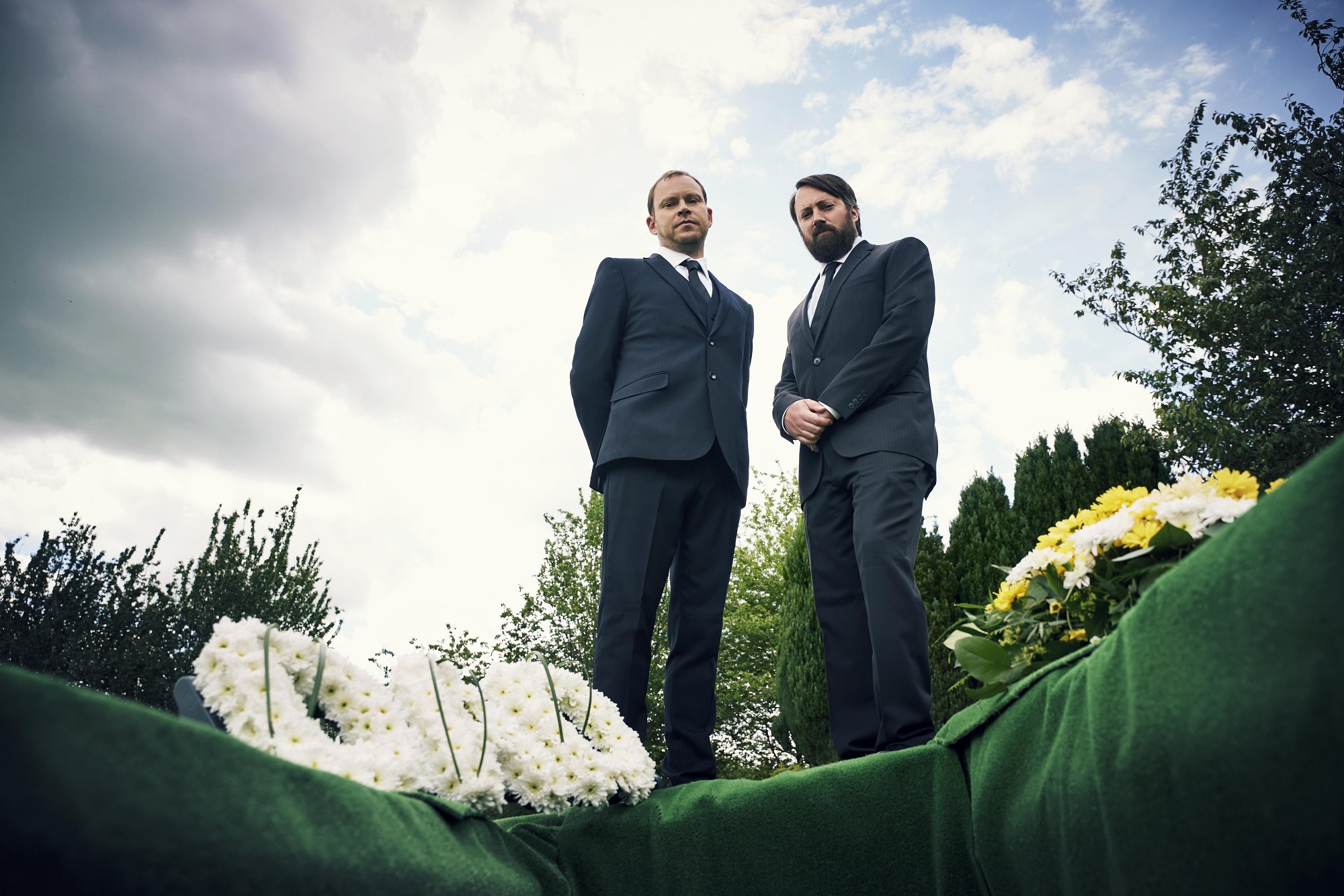 At the centre of Back is a story of loss – the first episode features the funeral of Stephen's father – but Webb said he did not draw on his own experiences of his mother passing away when he was 17.
"There are no great breaking down in massive floods of emotion scenes anyway, it's a sitcom," said the actor. "In episode six, we do see something about Andrew's past that partly explains why he's come back and that is a very tough memory for him.
"So yes, we see a moment of grief and of weakness there but I wasn't thinking about my dead mum, I was thinking about the character and what happened to him then. I'm not one of those actors that channels that stuff."
Back starts on Channel 4 tonight at 10pm