Ryan Thomas says Bear Grylls island experience was 'incredible' and 'horrendous'
Former Coronation Street star Ryan Thomas said he agreed to participate in Bear Grylls's latest survival series because it is not a competition.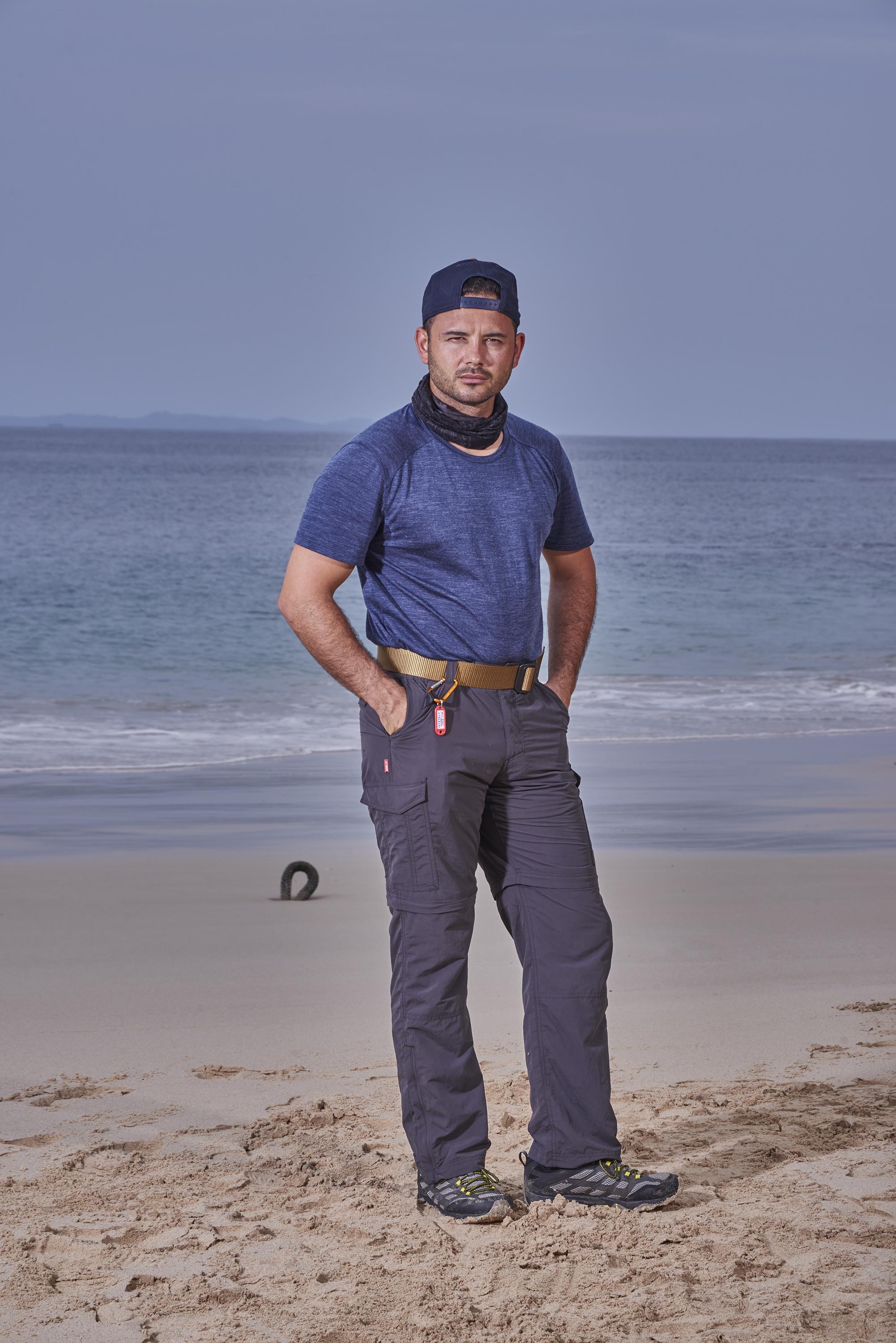 Thomas, who is best known for his role as Jason Grimshaw in the ITV soap, is one of the recent crop of celebrities being put to the test in Celebrity Island With Bear Grylls.
The Channel 4 show sees Thomas and a bunch of celebrities – including Breaking Bad actor RJ Mitte, comedian Mark Watson and singer Jordan Stephens – fending for survival on a foreign island.
His brother, Emmerdale actor Adam Thomas, competed in I'm A Celebrity… Get Me Out Of Here! last year, but Thomas told ITV's Lorraine why the jungle reality series was not for him.
He said: "I love I'm A Celeb, I love watching them (reality shows), I loved watching my brother suffer, but for me this was the only one. It was just the only one I wanted to do because, with this one, there's no winner, so you aren't competing against anyone else.
"It doesn't change who you are to win a competition and it was a learning thing, you learn to survive and I love Bear Grylls."
Thomas left Coronation Street in June 2016 and recent reports suggested he had landed a role in popular Australian soap Neighbours.
During his time on Celebrity Island, which is pre-recorded, he became romantically involved with another of the celebrity contestants, former The Only Way is Essex star Lucy Mecklenburgh.
She appeared to confirm they are still an item a few days ago when she posted a photograph of them together attending a wedding in Lake Como on Instagram.
Thomas told Lorraine Kelly it was "really a pleasure to have her (Lucy) there" after a preview clip of tonight's Celebrity Island instalment showed the pair kissing passionately on a beach.
He described his Celebrity Island experience as "incredible" but said it was also "horrendous".
He explained: "The worst is for the first week we didn't eat for eight days, so that was difficult. We eventually got water, the storms were relentless, you didn't know when they were going to start or finish. We lost something like two stone.
"On your body, you have to adapt very quickly and you realise how you can survive without food for a long period of time. Water was a struggle and when we found the water, which you'll see tonight, it made such a difference to camp."
Last week survival expert Grylls apologised for the amount of swearing that had been broadcast in last week's episode.
In a long post on Instagram, Grylls explained that the "TV show is an experiment, 100% unscripted and it's documented as such".
He added: "The editors have also cut out as much swearing as possible, but we do still need to tell the survivors' authentic story. That is always a delicate balance.
"As Ch4 stated it was properly scheduled for the content and I do stand by the channel on this. If any children were offended by it, I apologise, but that is why it airs after 9pm watershed."