Toksvig and Fielding embrace Bake Off's innuendo tradition
The Great British Bake Off's tradition for innuendo has not been subdued by the change in hosts, judge and channel.
As the baking show made its debut on Channel 4, new presenters Sandi Toksvig and Noel Fielding proved willing and able to continue their predecessor's enthusiasm for raunchy humour.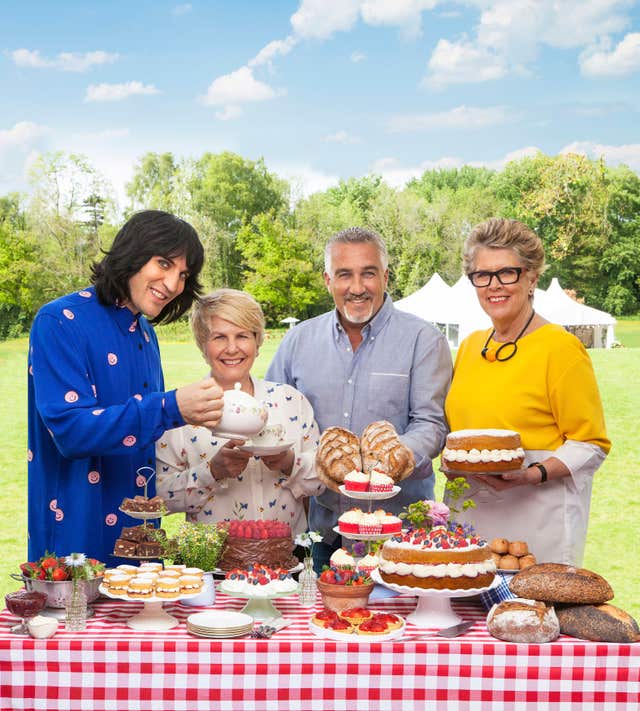 Mel Giedroyc and Sue Perkins frequently raised eyebrows and prompted giggles with their double entendres while the show was a fixture on the BBC.
Toksvig kicked off proceedings by telling the amateurs their time for baking a fruit-filled cake was almost up, announcing: "You have two minutes to bring this to a fruity conclusion, and you know, who doesn't want that?"
While administering instructions for the technical challenge of chocolate mini rolls, she told the hopefuls the cakes must be "covered in chocolate but, cheekily, do not worry about leaving a bare bottom."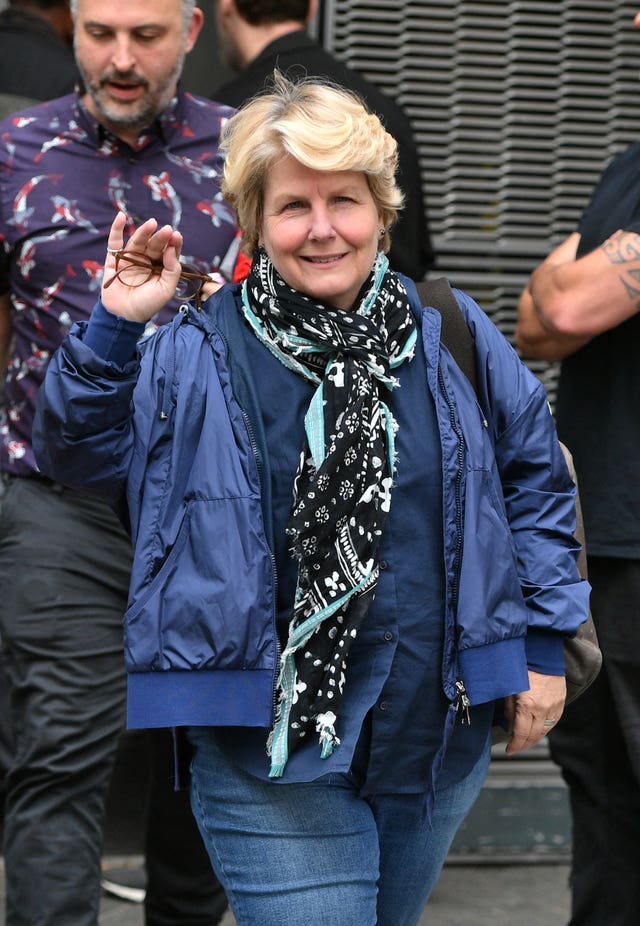 Fielding also embraced the "bare bottom" humour by saying: "If there is an opportunity to keep the bottom exposed we should all embrace that.
"I'm planning on taking my trousers off when Paul and Prue do the judging."
Fielding also told contestant Stacey he was looking forward to the "moist clutch" as she prepared a cake in the shape of a handbag and later eyed up a cake fashioned as the top of the champagne bottle, telling hopeful Sophie: "I'm glad I saw that."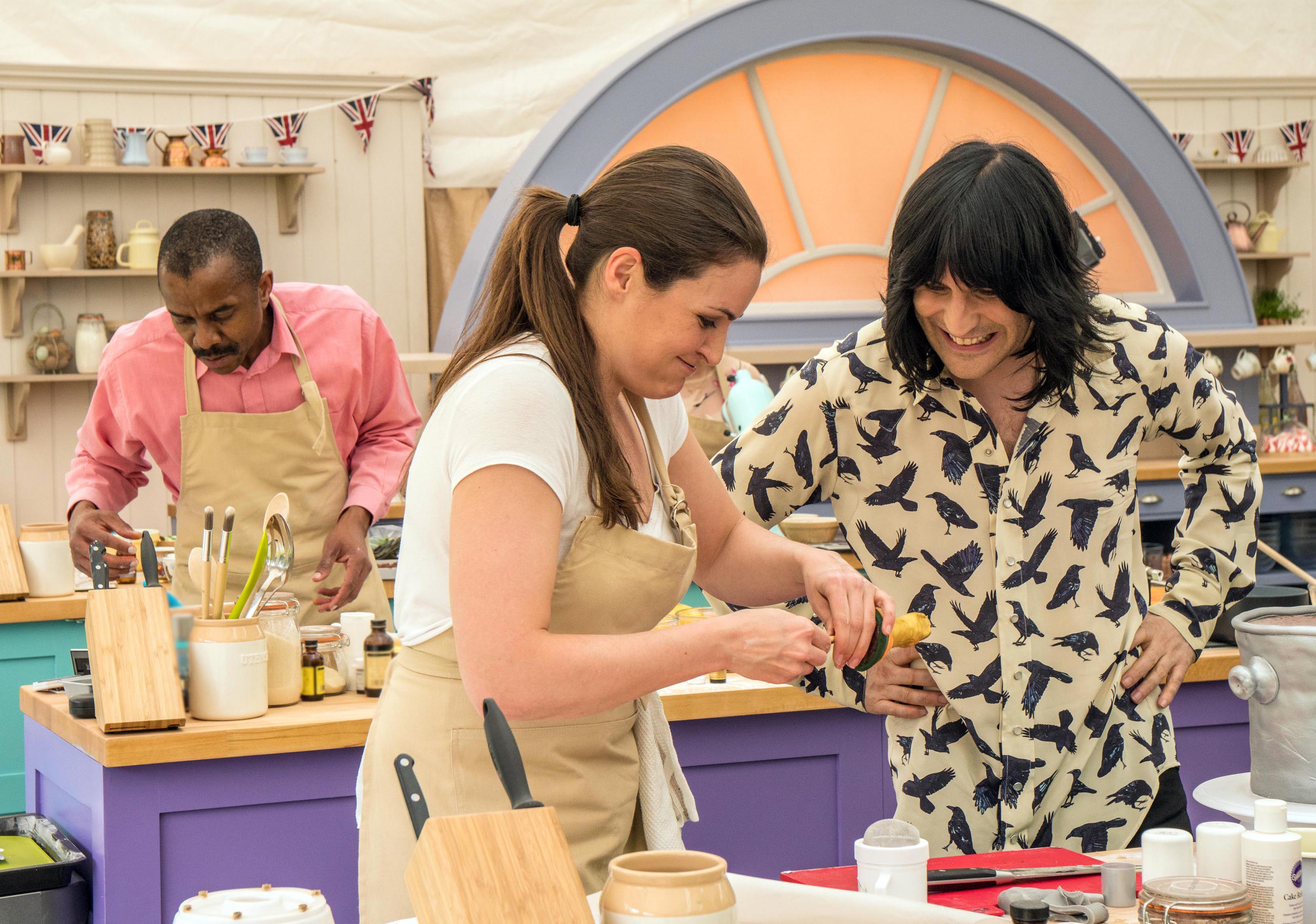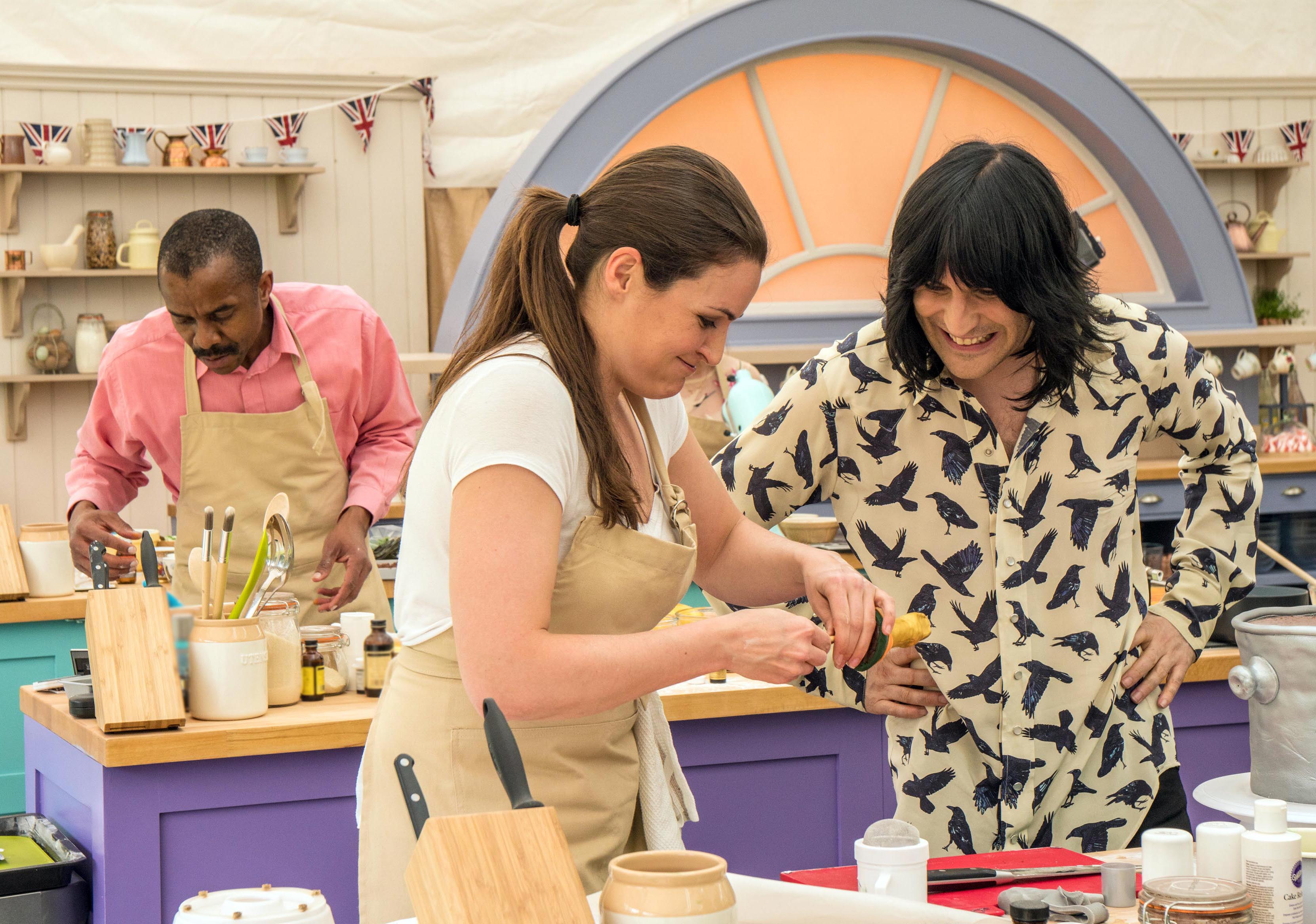 The Great British Bake Off continues on Tuesdays at 8pm on Channel 4.