I was revolted by my own body after weight loss – Lisa Riley
TV's Lisa Riley has told how she was "revolted" by her own body after her dramatic weight loss left her with handfuls of loose skin.
The Three Girls and former Emmerdale star said she was not prepared for what would come when she dropped from a size 28 to a size 12 over 18 months and described the result as looking "worse" than when she was overweight.
She told the Mirror newspaper: "It never occurred to me that the loose skin would be so bad… I looked worse than I did when I was obese.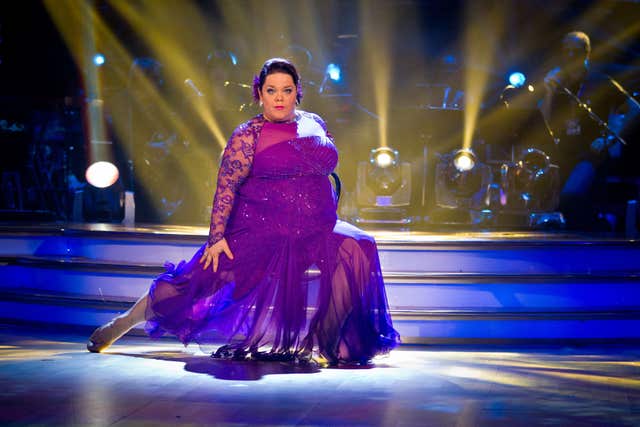 "And it was the pain as well. The skin was flapping about and dragging.
"I was revolted by my own image, it was rancid.
"I was used to seeing the obese Lisa reflection, but this saggy mess was new, it was painful and it was quashing the brilliance of what I had done."
The Loose Women star, who said she would often tuck the sagging skin into her tights and underwear, has since had two operations to remove it.
The surgery took months of recovery and left the 41-year-old with several scars, but she said she now "couldn't be happier" with her new body.
Sharing the details of her experience in a documentary, Lisa Riley's Baggy Body Club, airing next weekend, she said: "I was determined to show the harsh reality of it.
"I used to say it ain't over until the fat lasy sings – well I ain't fat anymore and I can sing for other people."
Lisa Riley's Baggy Body Club will broadcast on ITV1 at 9pm on September 5.